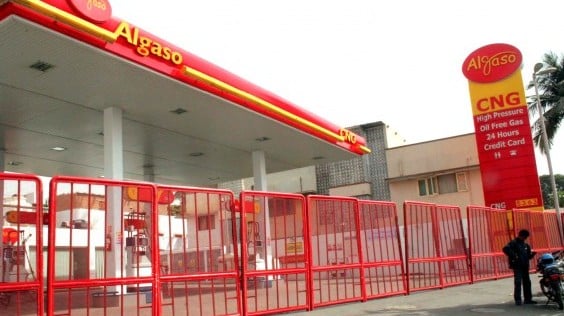 ---
KARACHI/HYDERABAD: More than 600 Compressed Natural Gas (CNG) stations across the province were closed after 12 pm on Friday as part of the government's plan to conserve energy, after which CNG-rickshaw drivers asked the government to relax the rule in favour of public transportation.

CNG stations closed down on Friday after talks between representatives of the Sui Southern Gas Company and CNG dealers associations who decided that CNG stations will be closed for 24 hours each week. CNG Stations Honours Association chairman Malik Khuda Bux earlier said that closing CNG stations across Sindh and Balochistan from Friday noon till Saturday noon will save around 350 million cubic feet of gas every week. It was also stated that the production of electricity can be increased by 30 megawatts after these savings.

Vehicles queue outside CNG stations to get gas Hundreds of vehicles lined up outside more than 40 CNG stations early in the morning to get fuel before they closed after 12 pm on Friday. A large number of cars, pickups, vans, rickshaws and motor cycles, however, were unable to get the fuel before noon. CNG Dealers Association president Dr Zulfiqar Yousufani said that the new law will make no difference in the expected increase in the production of electricity as the people fill their cars with fuel a day in advance anyway.

He added that there was no need for gas cuts in Sindh as it produces more than 70 per cent of the country's gas. Meanwhile, a Suzuki driver claimed that the petrol pump owners had also refused to sell petrol after rumours had started circulating around the city that the government was planning on increasing the price of petrol by a further Rs8 per litre. In Sukkur, a number of CNG stations, however, remained open in Shalimar Phatak, Minara Road, Maltari Road and Rohri as well as other parts of the city.

Workers at these stations said that they will not close their businesses until representatives of the CNG associations do not come themselves to shut down the gas supply outlets. After news of this spread, officials went to a number of areas and forced the stations to close. CNG consumers said that despite the restrictions imposed on the use of electricity and gas, there has been no decrease in power cuts. They added that this new measure to close down CNG stations was another way to create problems for the people.