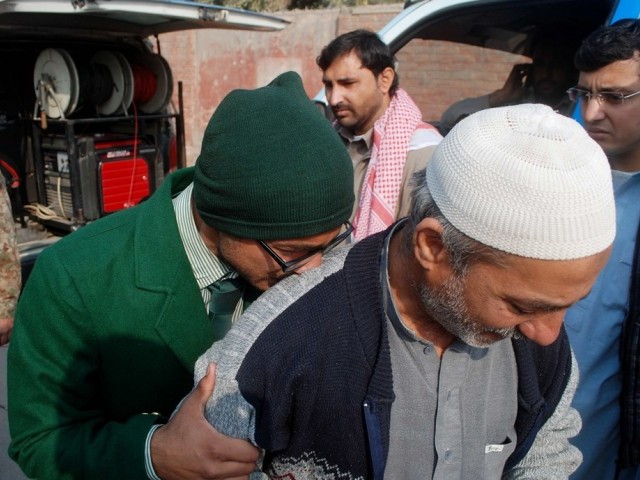 ---
LAHORE:



Holding placards bearing messages like Never Again and Unite for Peace, dozens of activists held a candle light vigil at Liberty Roundabout for the children massacred in the December 16 attack at Army Public School last year. The vigil was organised by Bargad, a non government organisation for youth development, in collaboration with the Punjab government to express solidarity with victims of the APS attack.




The participants sang anthems as they lit candles. "It is necessary to remind ourselves and the nation of this horrific incident in our history. This incident should teach us to stay strong in our fight against terrorists," said Atiya Khan, one of the participants.

Sobia Zahid, another participant, said she had come to pay her respects to the martyred.

"It's time to look back at the suffering, and what we lost and what we have gained. More importantly, we should reflect on where we are going," said Bargad executive director Sabiha Shaheen.

Shaheen said a signature campaign had been launched by Bargad and the Punjab government calling for an end to extremism.

The campaign launched last week and will conclude on Saturday.

Students from 10 universities and colleges, including Lahore College for Women University, Kinnaird College for Women, Government College for Home Economics, Government College for Boys Township, Government College for Girls Township KIPS College, Superior University, Government College University and Punjab University, participated in the drive.

Shaheen said the students had been very enthusiastic about the signature campaign.

"We have gathered 5,000 signatures in support of the National Action Plan," she said. These signatures, she said, would be presented to the government at a seminar on December 14 along with recommendations from a panel discussion.

"We want to bring the public and the government together to review the progress made over the past year in terms of implementation of the National Action Plan" she said. The seminar will be held in collaboration with Punjab Education Department at Government College University.

Published in The Express Tribune, December 14th,  2015.