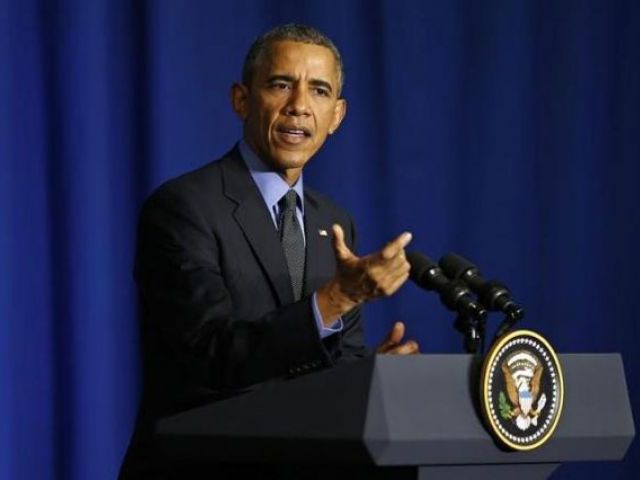 ---
MOSCOW: An upscale Russian store chain apologised on Thursday for selling chopping boards with an image of US President Barack Obama as a monkey, after the US embassy reacted furiously.

The product features a family of monkeys, with an image of Obama's face superimposed onto that of the smallest primate.

The store chain on Thursday announced it had pulled the item from its shelves, saying it had not been aware of Obama's image.

"Sales of the chopping boards have been stopped," Valentina Moiseyeva, a spokesperson for the Bakhetle supermarket chain, TASS agency reported.

"We are sorry that such product was on our store shelves. For us it is unacceptable that a store is used as a place for political provocation," Moiseyeva said, adding that the supermarket had lodged a formal complaint against the boards' supplier.

The board is styled as a calendar for 2016, the year of the monkey according to the Chinese zodiac.

America's Muslims object to Obama's push for more self-surveillance

The Bakhetle chain is based in Russia's traditionally Muslim region of Tatarstan but has stores throughout the country.

"Disgusting to see that such blatant racism has a place on Russian store shelves," Will Stevens, the spokesperson for the US Embassy in Moscow, wrote on Twitter.

Stevens later posted a picture of the chain's apologetic comment, adding in a tweet: "Thank you to colleagues in Bakhetle for issuing an apology... We appreciate this."

The scandal broke out after one customer purchased the chopping board in a store in Tatarstan's main city Kazan and took pictures that went viral.

'Go to hell': Trump under fire over Muslim ban call

Racist outbursts against Obama -- who is often demonised and ridiculed by pro-Kremlin figures -- have grown common in Russia in recent years, even from public figures.

In 2013 Irina Rodnina, a former Olympic gold medallist and now a lawmaker with majority party United Russia, posted a collage on Twitter showing Barack and Michelle Obama looking at a banana.

She deleted the image later and claimed her account had been hacked.
COMMENTS
Comments are moderated and generally will be posted if they are on-topic and not abusive.
For more information, please see our Comments FAQ