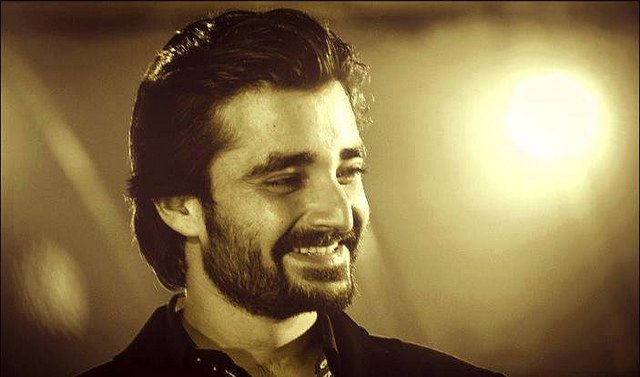 ---
So we have discovered that Hamza Ali Abbasi -- who is arguably the most eligible bachelor in town -- isn't ready for marriage.

Yep, sorry ladies!




Hamza Ali Abbasi will make cameo appearance in Ho Mann Jahaan

But that's not it. It appears that the heartthrob is also in love!

Hamza -- who appeared on Sanam Baloch's morning show a few months ago (but we only just now found that video) -- was asked if there's any truth to reports of his link ups that keep cropping up, and if he is getting married anytime soon.

Here's what he said: "I kind of have a soft corner for this woman. She is not comfortable with me saying her name. But marriage is a big deal."

Sanam was quick to jump in, "Is she one of those women you have been linked up with? Was there someone before her too?"

To which Hamza replied: "No. This is recent. Obviously I am not a saint. I have had relationships in the past. Laikin yeh bhi nahi kay koi jumma bazaar laga hua tha."

So why did those relationships end?
PHOTO: TUMBLR
"I can't get married at this point in time. Women are very emotional. Their number one goal is marriage. But I can't do that right now for a lot of reasons so they get disappointed," he said.




Hamza Ali Abbasi is upset about LG poll results but Karachiites don't care

Here's the video:



Gotcha Hamza, just let us know when you're ready!




Who is that woman though for whom Hamza has a "soft spot"? And more importantly, since the video is a few months old, is she still in the picture?
COMMENTS (2)
Comments are moderated and generally will be posted if they are on-topic and not abusive.
For more information, please see our Comments FAQ