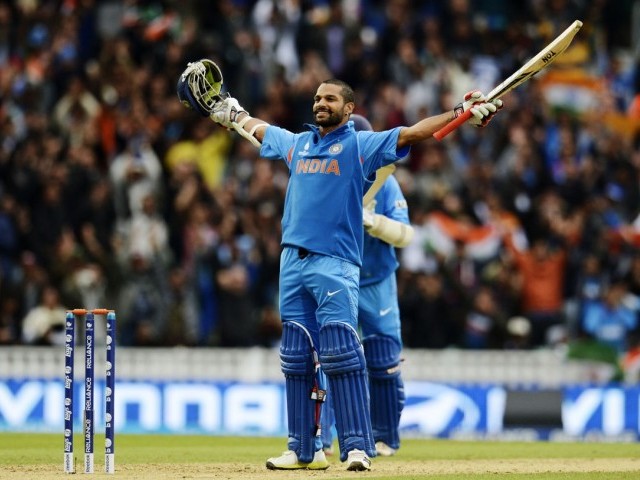 ---
India opener Shikhar Dhawan, who occasionally bowls off-spin, has been reported for a suspect action during the recent fourth test against South Africa, the International Cricket Council (ICC) said on Wednesday

India captain, Virat Kohli, called on Dhawan to bowl just three overs during South Africa's second innings to break a dogged third-wicket stand between Hashim Amla and AB de Villiers in New Delhi.

Dhawan, who has never bowled in a one-day international or Twenty20, must undergo testing within two weeks according to ICC regulations but can continue bowling in international cricket until the result is known.

Ashwin leads India to crushing win over South Africa

"The match officials' report, which was handed over to the India team management, cited concerns about the legality of the 30-year-old's off-spin deliveries," the ICC said in a statement.

"Dhawan's bowling action will now be scrutinised further under the ICC process relating to suspected illegal bowling actions reported in tests, ODIs and T20Is."

India won the fourth test against the world's number one ranked side to complete a 3-0 series win.
COMMENTS (1)
Comments are moderated and generally will be posted if they are on-topic and not abusive.
For more information, please see our Comments FAQ