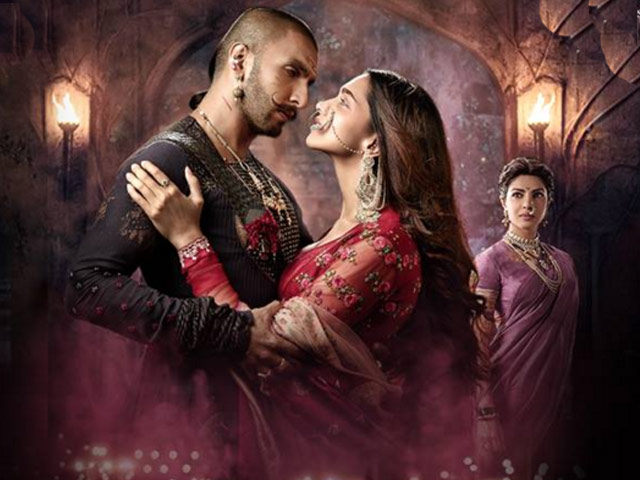 ---
Bajirao Mastani has come under fire by angry descendants of Peshwa Bajirao and Mastani who claim that Sanjay Leela Bhansali has depicted an incorrect and 'disgusting' perception of their ancestors, reports Indian Express.

It all started when the film's song Pinga, starring Deepika and Priyanka, was released. Descendants felt it was a vulgar display of women and were "flaying Bhansali for wrongful portrayal of iconic historical characters under the guise of cinematic liberty".



The issue has quickly escalated, with people asking for the song to be deleted from the film. Dr Anuradha Sahasrabuddhe, a social activist from Pune said, "Pinga is not actually performed the way it has been depicted in the movie. It is a traditional cultural game that is played in women's gatherings and definitely not a Dola re Dola kind of 'item song' with the body showing. It will not be allowed and none of us will tolerate it. We want the song to be deleted."

Quantico team excited about Bajirao Mastani: Priyanka Chopra

UdaySinh Peshwa (descendant of Bajirao Peshwa) was furious at the director for showing them only one aspect of the film.

"When my family was invited on sets, we were just shown one set and nothing else. We had requested Bhansali to keep everything according to true history. He had promised that the film would be excellent. But what we have seen in the trailer has left us deeply disappointed," he said.



"There is a scene where Ranveer Singh is shown pouring water over Priyanka Chopra's head. Those are private moments. How can you show that? We agree with cinematic liberty, but the dignity of the person should be kept intact," added UdaySinh.




Mastani's descendants also protested against the now popular dialogue 'Bajirao ne Mastani se mohabbat ki hai, aiyashi nahi' terming it downright vulgar and shameful.

Bajirao Mastani toughest film of my career: Deepika Padukone

The families have asked for the film to be screened for them, but it seems like their request is still pending as Bhansali hasn't gotten back to them. As of now, they have not sought a ban on the film, but have demanded that all 'objectionable' scenes be removed. They are still undecided on the course of action to be taken if Sanjay Leela Bhansali fails to agree to their demands.