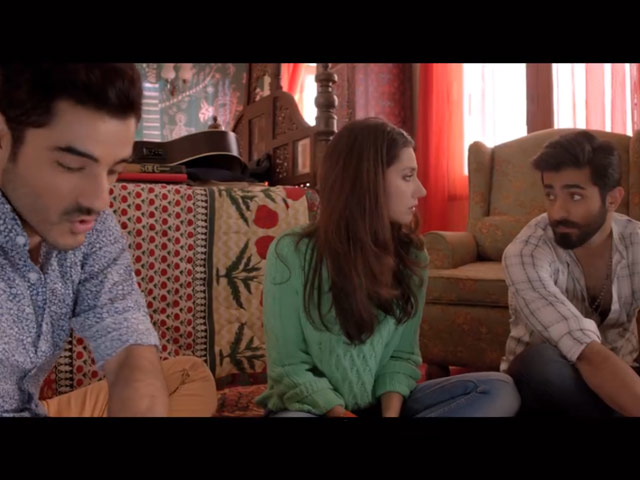 ---
This song is raw and gritty and if you miss college life, then the video will leave you with bouts of nostalgia.

Mahira, Sheheryar and Adeel take us back to a time when missing out on a grade was the end of the world. Yes, we've all been there. And the best part? We can all relate to at least one of the three characters.

Shakar Wandaan from Ho Mann Jahaan is catchy and visually appealing

The video touches upon the relationship the three best friends share; from helping each other during exams to jamming together and throwing a farewell concert at their college.

Ho Mann Jahaan: Atif Aslam's 'Dil Kare' is a winner

Mai Dhai's vocals pair perfectly with the video making you reminisce the simple days in life.



Fans are already excited and can hardly wait for the film to hit cinemas!

Less than 35 days till #HMJ 🎉🎉 @ItsSheheryar Anyone else as excited as I am!

— Fajar (@fajarhaq_) November 28, 2015

https://twitter.com/AttiqueRehman11/status/672780009736699904