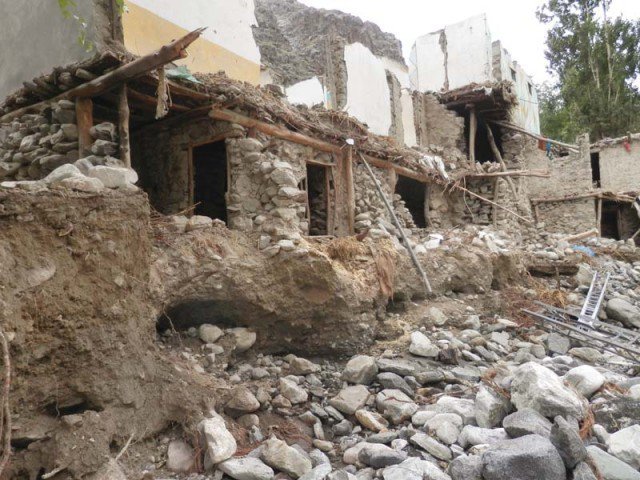 ---
CHITRAL: With recurring floods, droughts and earthquakes, Pakistan has made it to the list of countries that have been most affected by extreme weather events. 

These views were expressed by United Nations Resident and Humanitarian Coordinator and UNDP Resident Representative in Pakistan Neil Buhne while visiting Chitral on Friday, stated a press release. Akhtar Iqbal, the head of Aga Khan Foundation in Pakistan, also accompanied him.

"Pakistan's vulnerability to both natural hazards and climate change has the potential to damage and delay development in the country," said Buhne.

"However, with good preparedness, planning and mitigation measures, we can at least limit the loss to human life and development."

He added, "This visit highlights the importance of government efforts to provide relief to the vulnerable people, and also the significance of quickly following up with comprehensive reconstruction done together with the local communities."

Iqbal said, "A stronger humanitarian-development link can help better assess the situation and how local communities can be made more resilient to future catastrophes."

The AKF Pakistan head added, "Together, with the government and other stakeholders, we can help build stronger capacities to plan for and respond to disasters."


He added, "Shared commitment through engagement with key stakeholders can help prevent disaster-related humanitarian crises and protect development gains."


Published in The Express Tribune, December 5th,  2015.
COMMENTS
Comments are moderated and generally will be posted if they are on-topic and not abusive.
For more information, please see our Comments FAQ