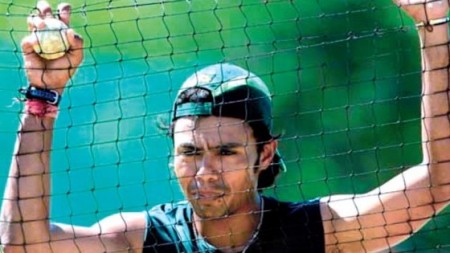 ---
KARACHI: Pakistan's leg-spinner Danish Kaneria will join his county side Essex next week in spite of the speculations that he is one of the team's two players under investigation for spot fixing during a match last season.

"I will be taking up my assignment with the county from May 6 and will play for them throughout the season except when required for Pakistan duty," Kaneria said.

He said no one from the county had contacted him regarding the ongoing investigation into the spot fixing allegations.

"If they felt I had done something wrong I don't think they would be offering me a place in their team this season as well," said Kaneria who has played for the last six years for the county.

The leg-spinner was due to join Essex early this month but was stopped by the Pakistan Cricket Board sparking off rumours that the ongoing investigation by the Essex police had something to do with his not going to England.

But Kaneria said he was told by the selectors to play in the Pentangular One-Day Cup as they wanted to consider him for the Asia Cup and other one-day tournaments this year.

"Let me repeat I have never indulged in any unsporting or unethical activities in my career," he insisted.