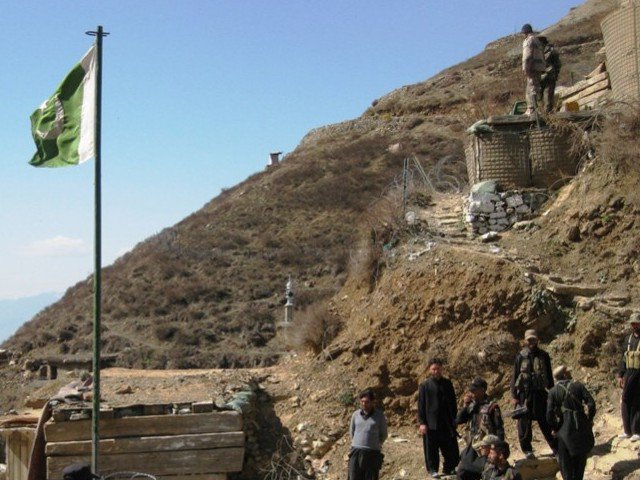 ---
GILGIT: The long-standing row between Gilgit-Baltistan and Kohistan over a strip of land on both sides of Basri check post (which separates the two regions) has resurfaced. The nearly 10-kilometre stretch of land is among the areas being demarcated for acquisition for the Diamer-Bhasha Dam project.

An official privy to the development told The Express Tribune the issue flared up once again when work on the realignment of Karakoram Highway (KKH) near Shatial, 60 kilometres west of Chilas, was temporarily screeched to a halt by residents.

"On Wednesday, locals threatened to permanently stop work on the disputed territory if the matter is not resolved as per their wishes," the official said. "More clashes and bloodshed will take place on both sides of the check post if the issue is not settled."

Land encroachment

The disputed land, which separates Kohistan from the region, has been a bone of contention between Thor Valley, Diamer in Gilgit-Baltistan and Harban Nala, Kohistan in Khyber-Pakhtunkhwa. The status of the land remains uncertain and has been the cause of considerable unrest in Diamer and Kohistan as it involves compensation and royalty in the long run.

In January 2014, the federal government stepped in to resolve the issue. The matter was referred to a boundary commission, constituted by the Supreme Court of Pakistan, for a permanent settlement. Rangers were stationed on the disputed territory to defuse tension till a decision was reached.

A jirga brokered a 40-day ceasefire between warring tribes in Kohistan and G-B. It convinced the warring tribespeople to bid farewell to arms and leave the boundary dispute for the government to resolve.

However, in February 2014, locals on the G-B side took to the streets and blocked KKH after residents of Kohistan forcibly took away over 400 goats from a resident of Diamer. The goats had been grazing on a swath of land to which both regions lay claim.

Widespread protests triggered by the incident added fuel to the fire. The dispute took a violent turn when clashes erupted between both sides, leaving seven people dead and over a dozen others wounded.

On March 13, 2014, the G-B Assembly unanimously passed a resolution against K-P for encroaching on land set aside for proposed dam site. The house called for the immediate settlement of the boundary dispute with K-P through a boundary commission.

Firm action

According to the official, the jirga and the boundary commission had tried to resolve the matter but failed to reach a solution.

Speaking to The Express Tribune, Diamer DC Usman Ahmad said he had taken up the matter to ensure it is resolved peacefully.

"I approached Dassu DC and requested him to persuade people of Harban to not encroach on the disputed territory," Ahmad said. "The Rangers have also been instructed to stop encroachment."

Published in The Express Tribune, December 4th,  2015.