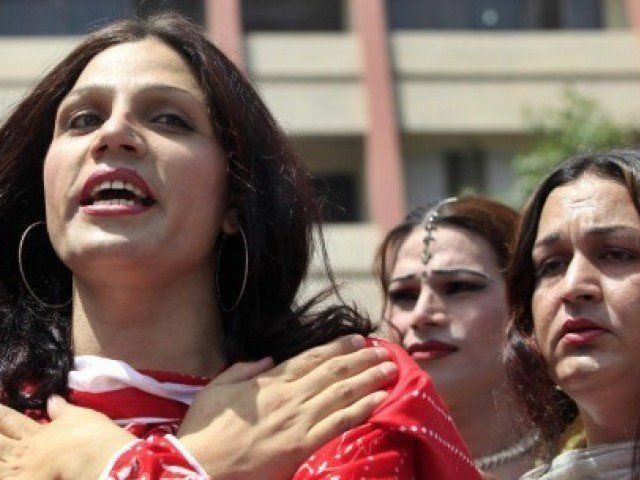 ---
KARACHI:



This December 5, Roshni has chosen not to be a part of the polling process that will bring in the local government (LG)  system for the city of lights. In fact, the entire transgender community has decided to boycott the elections, resulting in a loss of around 2,000 voters across the city.




Transgender activist Bindiya Rana reasoned that since no separate arrangements have been made for them at polling stations, they have decided not to vote. "Which line should I stand in at the polling station, male or female? There are no separate polling booths for us as well," lamented Rana, who runs the organisation, Gender Interactive Alliance (GIA).

Where do transgender people stand?

The activist blames both the election commission and the political parties for their lack of interest in the transgender community.

The transgender community was officially recognised in the country as a third gender after the landmark judgement by the Supreme Court in 2011. The decision grants them the right to a separate identity and vote.

According to the organisation, there are 4,000 transgender persons in Karachi, at least half of whom possess a CNIC. Many others are waiting to get their identity cards.

Non-participation

Unlike the 2013 general elections, when transgender people contested the elections, none of its members have shown interest this time. Rana, who contested from PS-114, said that there are no exclusive candidate forms based on their gender. "We are not contesting the elections because there is no form available for us. In the general elections, we didn't make it an issue because there was shortage of time so we filed the nomination papers as women."

Political promise: Transgender Sanam Fakir optimistic about getting reserved seat




For his part, provincial election commissioner Tanveer Zaki told The Express Tribune that they had not received any request from the community regarding the establishment of separate polling booths. He added that at the time of registration in electoral rolls, the community's members had themselves told the authorities if they wanted to be included in the male or female voters' list.

Reserved seats

The transgender community also demand that there should be reserved seats for them. "If there are reserved seats for women, why not for us? Are we not Pakistanis?" questioned Rana.

Transgender people say they are seen as sex workers, entertainers

Social activist Rana Asif Habib, who works with street children and members of the transgender community, said that, this time, there was no support from any sector.

"Organisations didn't include them in their training for elections. The media did not support them. These are the poorest of the poor, yet they are being deprived of their right to participation," he lamented

Habib feels that in the absence of transgender contestants and voters, there will be no representation at the local level to protect their rights.

Lack of political support

The community also feels ignored by political parties.

Transgender Pakistanis - Making ends meet

For his part, the Muttahida Qaumi Movement's spokesperson said that they do not discriminate against anyone based on their gender. "We feel the transgender community are important members of our society and they should be granted all the rights according to the law," said Aminul Haque.

The Pakistan Tehreek-e-Insaf Karachi chief, Ali Zaidi, however, blamed the community for not being pro-active. "They need to become more involved to be taken seriously," he said.

Published in The Express Tribune, December 4th,  2015.