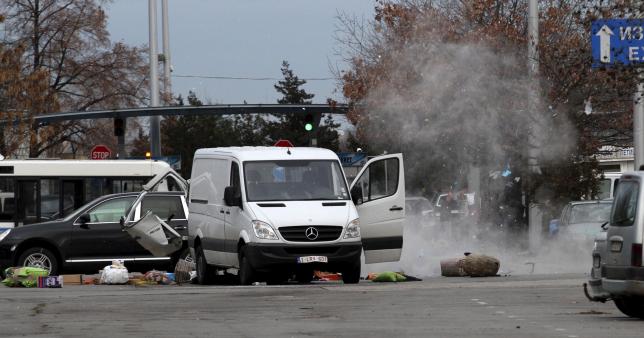 ---
SOFIA: An employee at Sofia airport has been sacked and faces criminal charges after mistakenly announcing over the tannoy that Bulgarian authorities had found an explosive device in a van parked outside the airport on Tuesday.

Britain's Gatwick Airport evacuates one terminal as precautionary measure

The airport's chief executive corrected Daniela Veleva's announcement only a few minutes later. "Pre-trial proceedings have been initiated against the airport's employee for spreading false information," Georgi Kostov, the chief secretary of the interior ministry, said on Wednesday.

Police evacuated part of Terminal 1 in Sofia's international airport as officers moved in around the vehicle with Belgian registration plates. They found no explosive devices after checking the luggage, while bomb-disposal experts carried out a controlled explosion on a bag in the van.

Indian-American offloaded from international flight at Islamabad airport over 'bomb hoax'

Prime Minister Boiko Borisov criticised the airport officials for creating panic. "I am furious after the irresponsible actions of those who caused panic at the airport," Borisov told local media, calling the airport officials "a bunch of incompetents".
COMMENTS
Comments are moderated and generally will be posted if they are on-topic and not abusive.
For more information, please see our Comments FAQ