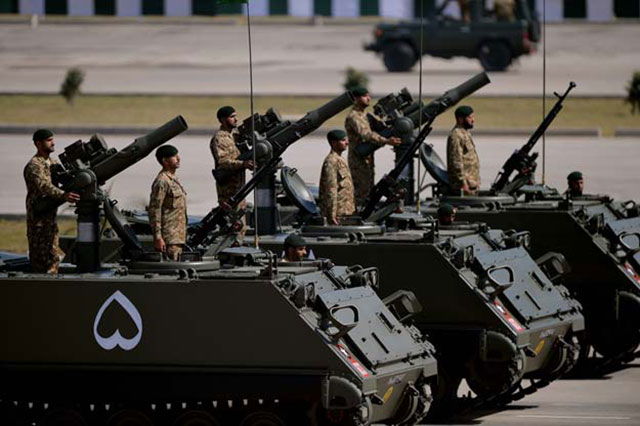 ---
President Mamnoon Hussain said on Wednesday that Pakistan is producing state of the art defence products which have also been exported to some countries.

Although Pakistan is" producing state of the art defence products," the president said, "There is still a need to enhance defence production capabilities for economic stability of the country," according to Radio Pakistan.

'JF-17 thunder fighter has capability to compete with any modern fighter jet'

Addressing a seminar on public-private partnership in production and export of defence equipments in Islamabad today, Hussain urged public-private partnership in defence production, which in turn will "usher a new era in the progress of this industry," he asserted.

Further, he assured Pakistan's defence products were of highest quality and were already being exported to some countries with whom Pakistan is on good terms with.

"There is a need to adopt better marketing policy for enhancing export of defence production," he said.

The president added, "The country has yet not been able to exploit its true potential in defence related exports due to weak marketing, law and order situation and problems being faced by this region."

Defence cooperation: Pakistan to buy eight submarines from China

Earlier this year, Pakistan's military was ranked as the 11th strongest in the world, as per a Credit Suisse report on globalisation.

Ranked seven spots after India's military, the report gave Pakistan a final military strength score of 0.41. The report also revealed that Pakistan's active personnel number stands at 710,000 and has more weaponry than Germany, Australia, and Canada.
COMMENTS
Comments are moderated and generally will be posted if they are on-topic and not abusive.
For more information, please see our Comments FAQ