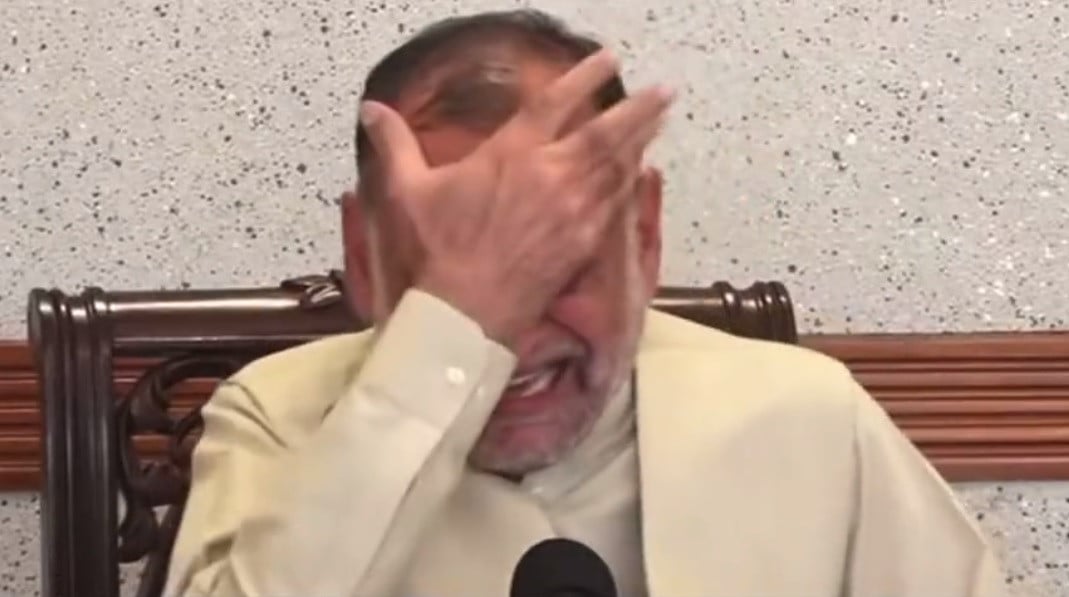 ---
Video leaks for character assassination: A disgusting tactic in politics
Engaging in such malpractices to disempower opponents reflects a sick mentality and the ugliness of Pakistani society.
---
Pakistan's politics of late has become extremely ugly. In addition to the threat to the lives of politicians, the recent practice of leaking indecent videos against political figures has become quite rampant. This new trend in Pakistan's politics is quite dangerous, and if it goes unchecked, the country will soon become hostage to anarchist forces.
Pakistan, which has seen its large swathes of land swept over by flood water, its economy floundering, its society and its politics increasingly becoming polarised, its journalists harassed and killed, had yet to see more ugliness as if it hadn't had enough of it already.
Sadly, this trend started with the leaking of Pakistan Muslim League-Nawaz (PML-N) stalwart Muhammad Zubair's improper video. Soon after the video made rounds on social media, Zubair's opposition was in a glee, not knowing that one day the same will happen to them. This was followed by a brief lull, until a crude video was leaked featuring Pakistan Tehreek-e-Insaf (PTI) senator Azam Khan Swati and his wife.
It was such an unfortunate incident that the PTI senator wept publicly and demanded that such malign practices should stop. Earlier, the same senator alleged he was picked up and tortured by intelligence officials. Such was the impact of the torture and video leak that the senator publicly named those who were involved.
Unfortunately, the trend didn't stop here, as recently another video was seen making rounds featuring the former senator and PML-N leader Pervaiz Rashid.
Engaging in such malpractices to disempower political opponents reflects a sick mentality, which further sheds light on the ugliness of Pakistani society. Wresting power from political opponents can be done in another and far cleaner manner, without resorting to such mean and disgusting methods. Character assassination is not an old practice in Pakistan, but the recent normalisation of leaking videos to tarnish the characters of political figures is something to be worried about.
Before the video leaks, audio tapes of various political leaders were leaked. Ironically, even the most secure office in Pakistan, the Prime Minister's office, couldn't save itself from the assault. Moreover, the audio leaks were intended to attach illegitimacy to the political figures and thereby diminish public support. However, this didn't produce the desired results.
These desperate attempts of democratic and non-democratic forces bode ill for the Pakistani society. The already fragile socio-political system cannot withstand further inventions in political ugliness and indecency. More ugliness will be followed by more weakness and polarisation.
The recent riverine floods left the country devastated. As a consequence, masses have been dislocated, and most of them are shelterless, without any possible relief from their woes in sight. What is worrying, however, is that there is a surge in diseases which would badly affect the infants in flood-hit areas. Not only this, but the economy is in utter disrepair, with the country's youth growing increasingly disappointed with the rising inflation and unemployment. These concerns have, however, taken a back seat while what is more important for the political class is power grab. This struggle for power has turned uglier, leading to demeaning video leaks surfacing in abundance.
In such an asphyxiating political environment, there is no space for any progress; rather, society regresses further. Ethical limitations do exist in politics across the world, but here in Pakistan, such a concept is nowhere to be seen. In Pakistan, it is considered rather an achievement to demolish someone's character for political gains than something to be ashamed of.
Conclusively, what is needed at this hour is a consensus among all the political parties that despite of their political differences, there should be no space allowed for an assault on the opposing political figure's character, and an agreed upon charter should be formulated and implemented which would enumerate limitations not to be crossed by any political figure for the sake of attaining power and support. This could prove effective in reducing the intensity of the prevailing political ugliness in Pakistan.