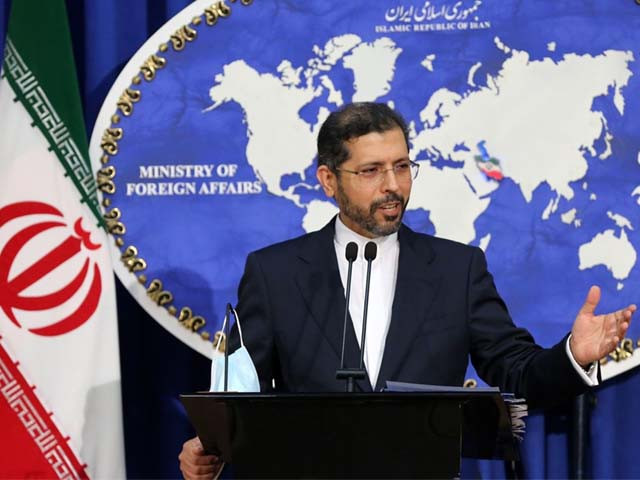 ---
What influenced Iran's provocative comments about Afghanistan?
The final factor influencing Iran's provocative comments is the proverbial elephant in the room, India
---
Iranian Foreign Ministry spokesman Saeed Khatibzadeh made some provocative comments about Afghanistan earlier this week. The Tehran Times highlighted his main remarks in a Twitter thread, which were as follows:
* "The 'martyrdom' of the Panjshir commanders is utterly disappointing. Iran in the strongest way condemns last night's attacks."

* "We are currently examining possibility of foreign intervention in Panjshir attacks."

* "The intervention of Pakistan in Panjshir attacks is currently under examination. Iran considers inter-Afghan talks as the only solution to Afghanistan problem."

* "I strongly warn that all red lines and obligations under international law must be observed. Iran is closely following developments in Afghanistan."

* "Afghan history shows that direct and indirect intervention will only result in the defeat of the aggressors."
These very strong statements came after the "Panjshir Resistance" accused Pakistan of providing air and ground support to the Afghan Taliban, which turned out to be based on fake news stories shared by Indian media.
Even more interesting, the Taliban had just said the day prior that it wants to establish relations with Iran, with leader of the High Council of Salvation Mohammad Akbar Agha adding that "They need us and we need them." In fact, the Taliban had even invited Iranian representatives to its upcoming Cabinet announcement event the same day that Mr. Khatibzadeh criticised the group and gave credence to the fake news that it was receiving Pakistani military support for its Panjshir operation. Evidently, these friendly gestures weren't enough to deter Iran from complicating its relations with the Taliban.
There are several factors at play influencing the Islamic Republic's stance towards Afghanistan's de facto Taliban-led government. Beginning with the most local and then expanding to the international, the first to address is the domestic pressure upon its government from Afghan refugees and even some Iranians regarding Tehran's previously pragmatic position towards the Taliban. They consider it hypocritical because of prior tensions between the two and are concerned that the group might oppress the Shiite and Tajik minorities. Tehran therefore has a domestic political self-interest in criticising the Taliban's Panjshir operation.
Building upon this observation, Iran also wants to retain its influence among those minority groups. Staying silent during the Panjshir operation's closing phase would have dealt a tremendous blow to its reputation in their eyes. At the very least, Iran figured that it had to say something (i.e. "martyrdom" of their commanders) to signal to them that it's still on their side and hasn't "sold them out" to the Taliban like some might think that it did due to the interest that the Iran has in utilising Afghan territory to connect with its new 25-year strategic partners in China via the so-called "Persian Corridor" through that country and civilisationally similar Tajikistan.
The topic of trade leads to the next factor at play and it's that Iran is worried about some of its Afghan trade being redirected towards Pakistan now that a de facto government that's friendly with Islamabad is in power in Kabul. This might partially explain why Tehran thought it fitting to lend credence to the false claims that Pakistan is participating in the Taliban's Panjshir operation and by innuendo might even be guilty of the suspected international legal violations that Iran claims might have been committed there. In other words, some Iranians might have sour grapes over the expected improvement of Afghan-Pakistani economic ties.
The final factor influencing Iran's provocative comments is the proverbial elephant in the room, India. Tehran and New Delhi are still close partners despite some differences, which the former wants to signal to the latter through its strong statements against the Taliban and Pakistan. Iran might also want to function as India's partial proxy in Afghanistan due to their similar interests there in exchange for possible economic support. The Indian factor might not be the primary one influencing Iran's behaviour, but it's definitely the most destabilising.
Iran has the right to make whatever political statements it wants about whatever it may be, just as all countries do, but what it recently said about the Taliban and Pakistan certainly risks complicating its relations with them. Words are one thing while actions are another though so those two are probably hoping that Iran keeps everything to the realm of rhetoric and doesn't threaten to follow through with any political actions to back up what its Foreign Ministry spokesman just said about them. If their hopes are proved correct, then everything will eventually settle down, but matters will inevitably get worse if Iran defies their expectations.