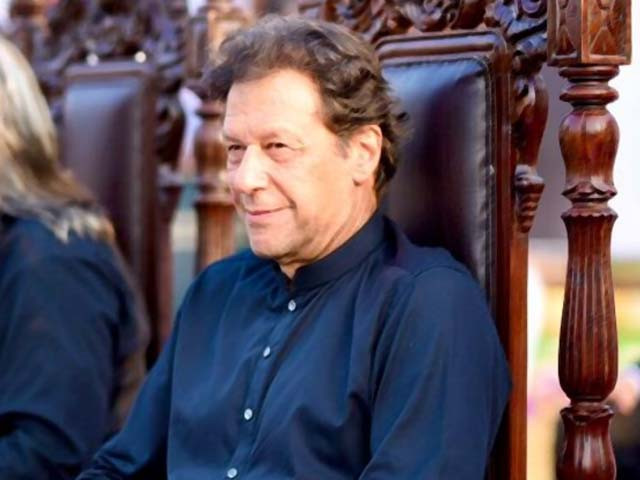 ---
Pakistan's geo-economic strategy is taking shape in Central Asia
Previously unexplored trade opportunities can flourish if Pakistan succeeds with its Silk Road Reconnect Policy
---
Gulf News recently interviewed Abdul Razak Dawood, Prime Minister Imran Khan's advisor on commerce and investment, where the enlightened the audience with details about Pakistan's geo-economic grand strategy. Mr. Dawood described how his country is striving to end its reliance on foreign loans and bailouts, to which end it's implementing a hybrid policy of industrialization, economic diversification, import-substitution, investment incentives, financial reforms, regional connectivity, free and preferential trade pacts, and export-driven growth. The whole article should be read in full to get a clearer idea of what he envisions since the present one focuses on the general idea behind this strategy, particularly with respect to the Central Asian Republics (CARs).
Pakistan presumably sought to prioritise geo-economic engagement with the CARs for several pragmatic reasons. Firstly, Pakistan is the most important stakeholder in Afghanistan. Secondly, it aims to connect more closely with the broader region after the war inevitably ends through the trilateral Pakistan-Afghanistan-Uzbekistan (PAKAFUZ) railway that was agreed upon in February. Thirdly, this will open up a potential market of $90 billion. Fourthly, improved trade ties between Central and South Asia via PAKAFUZ will strengthen the Economic Cooperation Organization (ECO) that Pakistan and the CARs participate in. Fifthly, the end effect is intended to be that this platform and its many members become more important to the global economy.
To these ends, Pakistan is positioning itself as the convergence point of all relevant Great Powers' geo-economic interests in Central and South Asia. CPEC institutionalized Chinese-Pakistani economic relations, while PAKAFUZ will provide a springboard for Russia to enhance its economic engagement with South Asia the same as the US can utilize this infrastructure project through the recently established "New Quad" to more effectively engage with Afghanistan and the CARs. With such important stakeholders in its success, Pakistan hopes that these Great Powers would collectively ensure that no hostile third party such as India succeeds in destabilizing it anytime in the future otherwise their own investments would be threatened too.
PAKAFUZ isn't exclusive to facilitating Pakistani, American, and Russian regional connectivity plans but can also of course be used by other countries as well. This could prospectively see some of Pakistan's closest partners in the D-8 and OIC with whom it has preferential trade deals according to Mr. Dawood investing more in the country in order to take advantage of this trans-regional connectivity project. All of this sounds promising on paper but might be hindered by domestic factors related to bureaucracy and the financial challenges posed by the FATF. That's why it's so important that the present government continues its reforms and is able to achieve tangible dividends in these respects. At all costs, Pakistan must improve its ease of doing business for everyone.
The Silk Road Reconnect Policy (SRRP), which is what Mr. Dawood termed Pakistan's Central Asian outreaches, can be considered a proof of concept that the country's larger CPEC+ vision can succeed. If Pakistan is able to pull this off, then it'll vastly improve the odds that the other CPEC+ corridors to West Asia (W-CPEC+) and Africa (S-CPEC+) can eventually enter into service too. Right now Pakistan has an unprecedented opportunity to prove the viability of these visions through the SRRP because PAKAFUZ is literally the only reliable means for the rest of the world to economically engage with the CARs. This will therefore bring global attention to Pakistan's geo-economic grand strategy and hopefully result in positively reshaping everyone's perceptions about it with time.
Most immediately, the international community can see that Pakistan is facilitating global efforts to contribute to Afghanistan's socio-economic reconstruction through new investments and more trade. This will become all the more likely if it can clinch the preferential trade deals with its PAKAFUZ partners that Mr. Dawood mentioned in his interview. Instead of being wrongly blamed for Afghanistan's instability, Pakistan would rightly be credited with improving its neighbour's stability and the standard of living for its citizens. As more countries begin to profit from PAKAFUZ, they'll have Pakistan to thank for making it possible. New partnerships can then be established and previously unexplored trade opportunities can flourish if Pakistan succeeds with its SRRP.