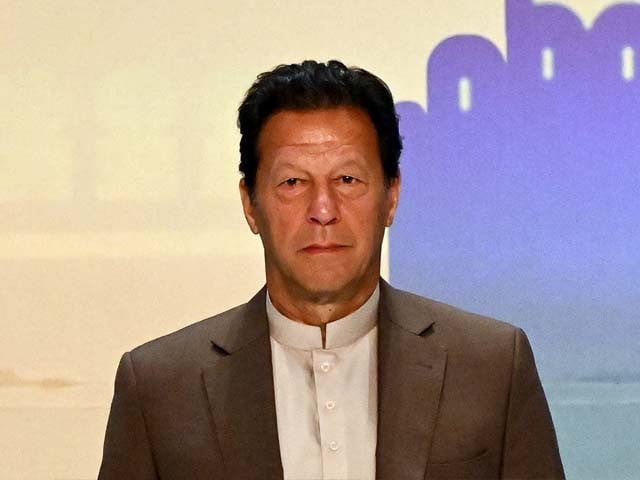 ---
What is Pakistan's multipolar grand strategy?
Pakistan's geostrategic location imbues it with the potential to function as the "zipper" for connecting Eurasia
---
Last week's inaugural Islamabad Security Dialogue (ISD) was a monumental event in Pakistani history since the country's top political, diplomatic, and military leaders unveiled their multipolar grand strategy to the world. Prime Minister Imran Khan, Foreign Minister Shah Mahmood Qureshi, and Chief Of Army Staff (COAS) General Bajwa all gave keynote speeches which shared the same themes of people-driven transcontinental connectivity.
They spoke about the need for India to take the first step towards resolving the Kashmir issue in order to unlock access to Central Asia through Pakistan and advance the common cause of regional integration in parallel with peace in Afghanistan. Those three officials also preached the need to focus on non-traditional security aspects such as climate security, food security, and economic prosperity for the quarter of the world's population that lives in South Asia. Their vision is multipolar, pragmatic, and fully in line with 21st century trends.
I've written a lot over the years about many of the ideas that they touched upon in their speeches and am citing my most relevant works below in the hopes of encouraging interested readers to review them at their leisure:
* 15 September 2015: "Pakistan Is The 'Zipper' Of Pan-Eurasian Integration"
* 19 January 2017: "CPEC And The 21st-Century Convergence Of Civilisations"
* 18 April 2017: "Applicability Of Hybrid War To Pakistan: Challenges And Possible Responses"
* 18 April 2017: "Pakistan In The 21st Century: Perception Management"
* 24 April 2017: "What's CPEC, And How Does The Future Of The Multipolar World Order Depend On It?"
* 14 February 2019: "Pakistan: The Global Pivot State"
* 27 April 2019: "CPEC+ Is The Key To Achieving Regional Integration Goals"
* 14 May 2019: "CPEC Is Crucial To The Convergence Of Civilisations"
* 3 June 2020: "Pakistan's Role In Russia's Greater Eurasian Partnership"
* 8 March 2021: "Why This Summer's Central Asia-South Asia Connectivity Conference Will Be Crucial"
These ten articles will hopefully help familiarise the reader with the most important strategic concepts advanced by last week's ISD and the country's New Comprehensive Security Framework.
To concisely summarise everything for the reader's convenience, Pakistan's geostrategic location imbues it with the potential to function as the "zipper" for connecting Eurasia's disparate regional integration blocs such as the Eurasian Economic Union (EAU) and the South Asian Association for Regional Cooperation (SAARC). This in turn will provide the basis for expanding CPEC along all cardinal directions in order to bring together the supercontinent's many civilisations through a new transcontinental trade network, with the first such related project being the PAKAFUZ railway through Afghanistan which could form the basis for a larger Central Eurasian Corridor (CEC). It's of particular importance to point out that this grand strategic goal perfectly dovetails with Russia's Greater Eurasian Partnership (GEP) and China's complementary vision to connect all of its Belt & Road Initiative (BRI) partners more closely together. These exciting potentials make Pakistan the global pivot state.
In order to take maximum advantage of these opportunities, however, Pakistan must thwart all emerging Hybrid War threats as well as rehabilitate its international image so as to generate more support for its noble multipolar transcontinental connectivity objective. The first is already being taken care of by the country's intelligence services while the latter is being actively promoted by its diplomats. That said, Pakistan also needs to resolve its domestic economic problems, but this will understandably take some time to accomplish considering how systemic they are and thus requires patience on the population's part. Speaking of which, every Pakistani should also proudly consider themselves as ambassadors of their country whenever they interact with foreigners in person or online in order to help improve the world's perception of their homeland. Should they succeed in doing so, then Pakistan's international image will be rapidly repaired sooner than later.
Altogether, Pakistan is on the cusp of profound changes that will make life better for everyone, both its citizens and their international partners alike. Last week's unveiling of the country's multipolar grand strategy was an historic moment since it showed that the global pivot state is finally confident enough to articulate its place in 21st-century Afro-Eurasia. Full credit goes to its political, diplomatic, and military leaders for their visionary approach in this respect, but it's now incumbent on all Pakistanis to truly embrace what they learned by actively doing their utmost to put it all into practice. At the very least, this means doing their best to improve their country's international reputation during all of their interactions with foreigners. This will help the world quickly realise how friendly and welcoming Pakistan's cosmopolitan people are, which will in turn facilitate more intercultural exchanges such as tourism, study abroad opportunities, and investments.