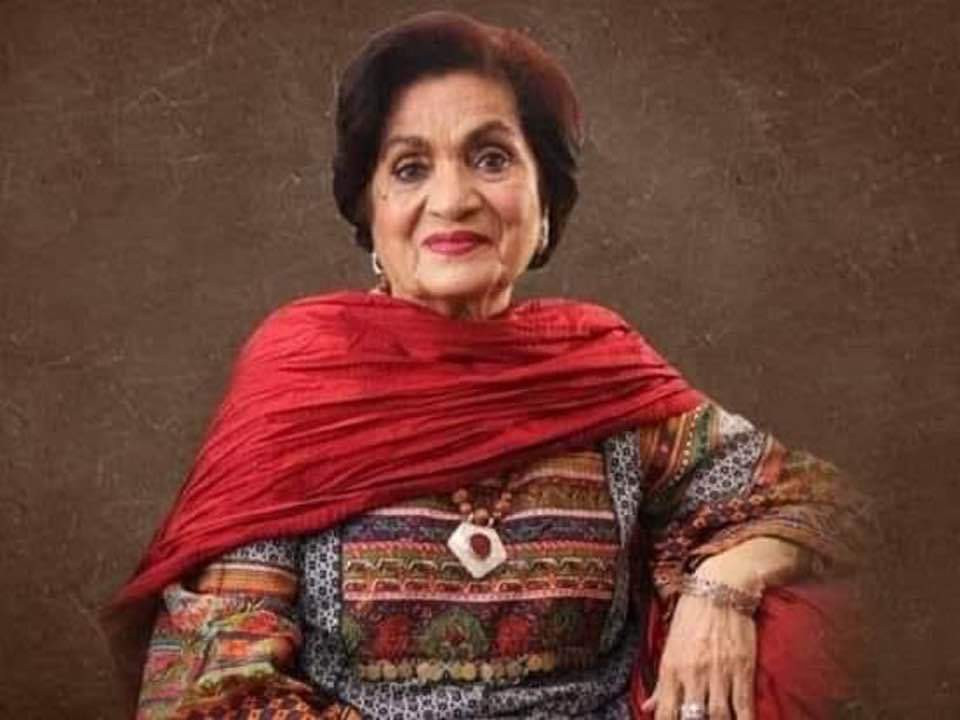 ---
What would Haseena Moin's Tanhaiyan look like today?
The women in her dramas were independent characters that found their strengths and rose to tackle their own issues
---
Ever since playwright Haseena Moin's sudden demise, I have been thinking about everything that our nation gained through the world that she created for us on television. Her dramas taught us lifelong lessons on empowerment, strength, freedom of choice, romance, relationships, friendships and above all basic human integrity.
My thoughts immediately went to Tanhaiyaan that aired on PTV back in 1986, where Moin's script was brought to life by late Shehzad Khalil. She had written dynamic, robust characters that actually grew with the drama and had depth.
The women in her dramas were independent characters that found their strengths and rose to tackle their own issues, like the meek and shy Zara (played by Shehnaz Sheikh) who developed single minded determination to attain her goals after she goes bankrupt and loses are parents.
Sanya (played by Marina Khan), Zara's sister was a young, bubbly and confident girl who always spoke her mind and later also helps save her sisters business. Aani (Badar Khalil) was their aunt, a single woman in her 30s, living financially independent and on her own terms. Even the women playing more traditional roles like Sultana Zafar, who played Zara and Sanya's housewife mother, were shown as supportive characters that weren't subservient to anyone in the family. There is also a very interesting dynamic between the older members of the cast, where they have a relationship as well. Vida, played by Yasmin Ismail, actually leaves her fiancé when she realises he is in love with someone else and even the men are sensitive and relatable.
Seeing the kind of dramas and characters created today, I shudder to think what Tanhaiyan would look like if it was created in 2021. I am sure Sanya would be shown as a scheming sister who would only be after Zain (Asif Raza Mir) who was her sister's love interest, while Zara would probably just sit and cry after losing her parents, waiting for a knight in shining armour to save her. Aani's character would definitely be shown as one having loose morals, especially because she lived alone. While Vida would have nothing better to then focus her energy on Zain, instead of realising the relationship would be just as toxic for her if Zain did not love her.
Even the comic relief of the drama in the form of Barkat and Qabacha would consist of slapstick comedy tropes that would be tiresome to watch. The masala (spice) of the story would come from an over the top fight between the characters of Zain and Salman and the whole thing would be neatly wrapped with a sad OST peppered with solo shots of actors reliving their saddest memories.
In fact most relationships would be toxic and the characters would be out to get each other at every turn without any real justification, which is the face of Pakistani dramas today. Black and white characters, with no development or even shades of personality; they are either all good or all bad.
It is for this very reason that Moin's characters were relatable. They seemed like living breathing people as their character arcs were not only properly defined but also helped to push the narrative along. Tanhaiyan was a prime example of how people in real life also have flaws but yet they can too be on a journey of self-fulfilment. Her characters fought back, without really laying a hand on anybody and despite their limitations as people. Moin's world was much more progressive than many dramas produced for TV today and the themes she tackled included women empowerment, gender equality and the right to marry out of choice. I, unfortunately, do not see an iota of her forward and independent thinking that Moin showed in the 80s, today.
I, for one, will forever be indebted to Haseena Moin for helping me, an 80s kid, realise that I too can be strong and that I too have a voice in society, something we are increasingly not helping the kids and especially women, realise today.