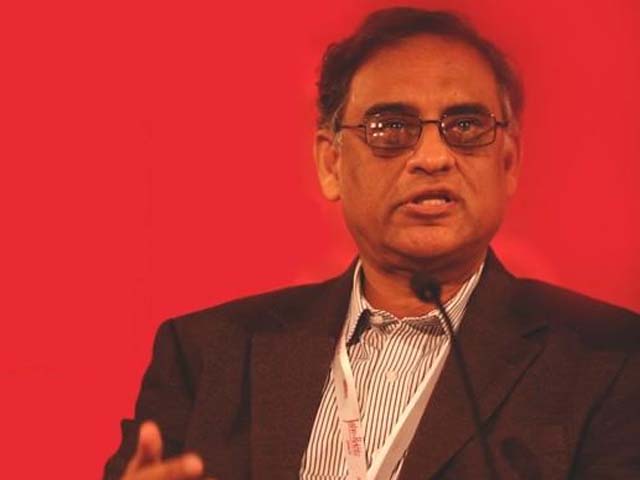 ---
Reading Najeeba Arif's dirge for Asif Farrukhi on his 61st birthday
Arif's poem was written on the evening that Farrukhi passed away
---
The late Asif Farrukhi was one of the great servants of Urdu letters and literature in the 21st century. His untimely death on June 1, 2020 at the relatively young age of 60 shocked not only the Urdu literary fraternity, but the wider realm of the arts, since Farrukhi had done so much to popularise Urdu not only through his own fictional and critical writings, but by being one of the pioneers of literary festivals in Pakistan. He was recently in the news when he was awarded the Lifetime Achievement Award at the 9th UBL Awards held online last week.
Today marks Farrukhi's 61st birthday, and to remember him I am presenting an original translation of noted writer and critic Dr Najeeba Arif's heartfelt dirge for her close friend titled Hum Tere Pasmaandagaan Hain (We Are Your Survivors), which was written on the evening that Farrukhi passed away. I call this brief poem epiphanic because while it conventionally and expectedly begins with a mournful tone, it suddenly turns over the metaphor of 'survivors' in the very last verse, and makes Farrukhi out into a living being who is being awaited by the (dead) mourners so he can join them in mourning the latter, rather than the other way round; so that the reader is enveloped with hope and sympathy for the subject rather than despair and mourning.
~
'Asif Farrukhi
We cry for you incessantly
We sit far away from your corpse
And cry and mourn you with remorse.
Our pens break
And we write your dirge with bloodied fingers without a brake.
We crash our heads against the issues of Dunyazad, which form a wall
And cry, with the pile of books held to our chests, in your thrall.
The clips of your video columns descend in our ears like daggers within
And refute your death herein.
On Facebook your photos look at us and beam
And we respond repeatedly with a scream
This is a lie, no no.
Asif Farrukhi! Do know
You are gone and we survive
We wait for you to arrive!'
ہم تیرے پس ماندگان ہیں!!!
آصف فرخی
ہم تجھے روتے ہیں
تیری میت سے دور دور بیٹھے
تجھے روتے اور بین کرتے ہیں۔
ہم اپنے قلم توڑتے
اور قرطاس پر خون بھری انگلیوں سے تیرا نوحہ لکھتے ہیں۔
ہم دنیازاد کے شماروں کی دیوار سے سر ٹکراتے
اور کتابوں کے ڈھیر کو سینے سے لگائے تجھے روتے ہیں۔
تیرے وڈیو کالمز کے کلپ ہمارے کانوں میں کٹار بن کر اترتے ہیں
اور تیری موت کا انکار کرتے ہیں۔
فیس بک پر تیری تصویریں ہمیں دیکھ کر مسکراتی ہیں
ہم چیخ چیخ کر کہتے ہیں
نہیں نہیں ، یہ جھوٹ ہے۔
آصف فرخی! جان لو
کہ ہم تیرے پس ماندگان ہیں
تیرا پرسہ لینے کو بیٹھے ہیں!