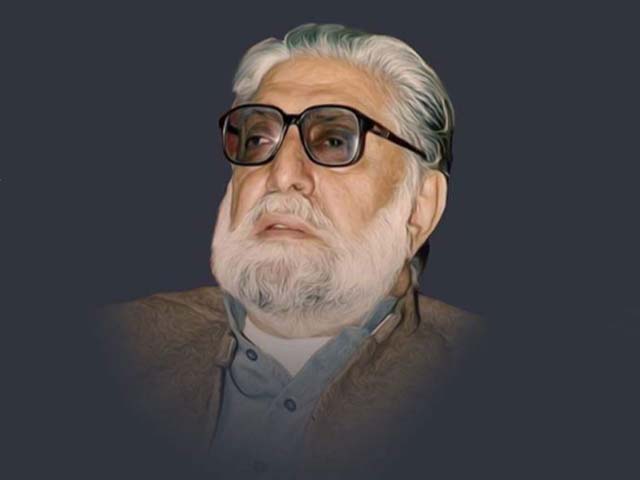 ---
Revisiting Qalandar Momand's landmark 'Address to Khyber' on his 90th birthday
This collection established Momand as one of the most influential and greatest Pashto poets of the 20th century
---
Qalandar Momand (1930-2003), whose 90th birthday is being celebrated today, was an all-round, diverse and unique personality owing to his educational and artistic well-roundedness, the wisdom and learning of his thought and vision, and the strength and incomparability of his character and praxis. He was an enlightened scholar, Progressive writer, political thinker, social scientist, clear-thinking intellectual, researcher and historian of the rank and calibre of Faiz Ahmad Faiz and Sibte Hasan in the context of his ideological struggle, intellectual position and practical sacrifices.
Along with command and expertise over all of the genres of Pashto language and literature, he had the status of an authority. He gave an artistic standard and ideological repute to Pashto poetry and short stories which is unchallenged to date. As a historic and trendsetting personality in Pashto literature, journalism and politics, he will always be remembered. In fact, it would not be inaccurate to call him the Gramsci of the Khyber.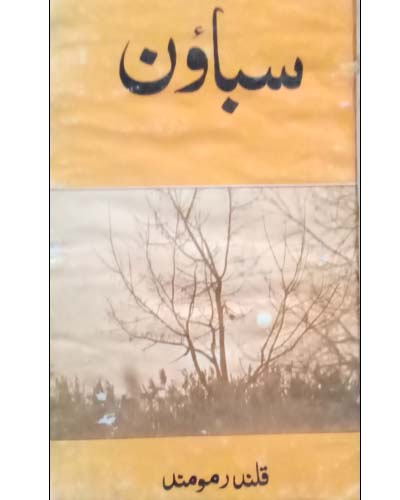 For his 90th birthday I have selected his poem Khyber Se Khitaab (Address to Khyber) from his poetic masterpiece Sabawon (Dawn), which was published in 1976 while Momand was serving one of his many stints in jail. This collection established Momand as one of the most influential and greatest Pashto poets of the 20th century. The poem is a beautiful ode to the historic Khyber Pass, which has served as a conduit to invaders for centuries, but in Momand's hands it becomes the nursery for revolutionaries.
~
'I have brought good news Khyber!
Now gone is the time for clamour
The night has set, it is the end of the gloom
The morning has arrived, brightness is in bloom
Your mind beset by that suspicion
That there is helplessness, it now faces extinction.
Your border is the envy of Chaman
Your pebbles are the envy of Yemen
You were the pathway of foreigners yesterday
Do pay homage to your own today
You must have seen Taimur's pillage
Today is the occasion for your sons' homage
You have seen Babur's oppression
Just kiss the feet of those beset by desertion.
Such sons were given to you by the nation
Who carry the flag of revolution.
You will be successful, the epitome of exaltation
We are moving swiftly towards the destination
With stars we will fill the parting of your hair
Even the sky will bend before your very dare
We will offer ourselves in devotion
Or to the world we will give protection
The sword of 'Aimal' is too now busy
The blood of 'Khushal' is too now fiery.
We will turn to ash after removing the dark
Here are hidden many a spark
All is not well for the palaces of the sovereign
Other winds are now blowing again
Such humilities are here kept
Upon which the pearls and rubies envied and wept.
Your lions live here in this den
They are brave, they are men.'