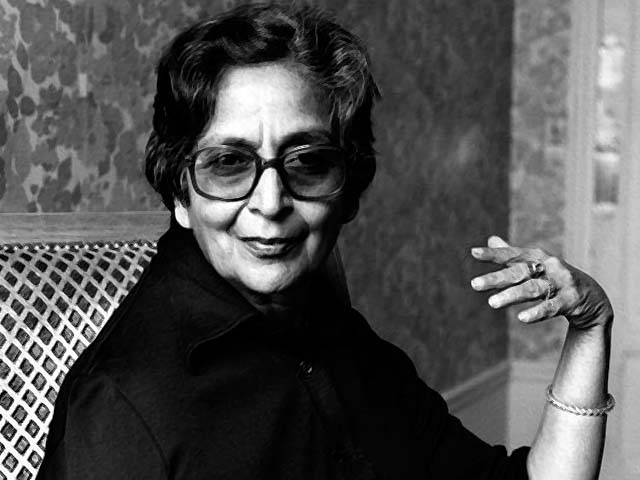 ---
Reading Amrita Pritam's biting polemic on her 101st birthday
Amrita Pritam published more than 100 books over the course of her life
---
Amrita Pritam, the legendary poet and writer was born today, 101 years ago in Gujranwala in pre-partition Punjab, which is now in Pakistan, into a noble family. The family background was very strong in every manner, but Amrita Pritam had been a rebel against customs and traditions and unnecessary religious prohibitions since childhood. She has mentioned this at many places in her autobiography Raseedi Ticket (Revenue Stamp). The greater part of her childhood was spent in Lahore, and her education was also completed here. Amrita Pritam had developed a special interest in literature as soon as she entered the realm of consciousness; in fact it can be said that she had become passionate about literature and she never let the issue of language come in-between this passion. She absorbed the literature of various languages into her body like Shankar's poison. This is the reason why she was present in the literature of every language despite being a poetess, writer and journalist who wrote primarily in Punjabi.
Amrita Pritam published more than 100 books over the course of her long life and her books have been translated into nearly every great language of the world. Her interest in journalism was such that her own Punjabi monthly Nagmani had been continuously published under her persona, editorship and care since 1966 and was extremely popular among lovers of literature.
Amrita Pritam was awarded the Sahitya Akademi Award in 1957 for her first collection of poetry titled Sunehade; the Punjabi language award from the Punjab government in 1958; a doctorate from Delhi University in 1973; the Vaptsarov Award (International) of Bulgaria in 1980; the Jnanpith Award in 1982 and the Padma Shri and the Padma Vibhushan in 1969 and 2004, respectively. Mehfil, a three-monthly published from the United States, has also published a special issue on her literary services.
The beauty with which the miniscule experiences of life have been narrated in Amrita Pritam's poetry is due to her talent alone. She has her own separate place, manner and thought. She made use of life in every manner and returned all that which she had learnt from life to her readers.
The poem in translation Tamghe (Medals), selected from her award-winning book Kaghaz Te Canvas (Paper and Canvas), turns the concepts of patriotism on its head. It is the perfect way to conclude her birth centenary celebrations and to also remind us, in Samuel Johnson's words, that "Patriotism is the last refuge of a scoundrel." It craftily begins with praising both countries for their bravery,
'Bahadur log mere desh ke

Bahadur log tere desh ke

Yeh marna maarna jaanen

Saron ko varna jaanen

Elahida baat hai ke

Sar kabhi apna nahi hota'
before ending on a cautionary note equating patriotism with a special, impotent male chauvinism – the vintage feminist Amrita Pritam at her best!
'Aur unke seenon par aavezaan karta

Namard jurat ke kai tamghe'
Given the tensions between India and Pakistan over the revocation of Kashmir's special status by the Indian government last year and that both the countries also celebrate their independence days during this month, it is only too apt to translate this poem, one of her biting polemics about the futility of pseudo-nationalist, flag-waving patriotism, of which I suspect Amrita Pritam was always very suspicious.
~
'Brave are the people of my nation
Brave are the people of your nation
They merely know death and assassination
Offering heads as sacrificial libation
That the head is never one's own
Is a separate conversation
This Man is a corpse
Rare like God's own corpse
So when in the midst of Man
This piece of God's own land
Dies
Then its disliked odour
Does not rise ever
There is no lover
And neither is proximity a fear
No danger of pain
Just a border which is bigger domain
It makes them a subject of ridicule
Remove those borders which do not suit the rule
So the entire victory is free of disruption
And the whole feast is free of obstruction
On the lip of time a smile
And fixing on their bosom
Many medals of valour, impotent, unwholesome'