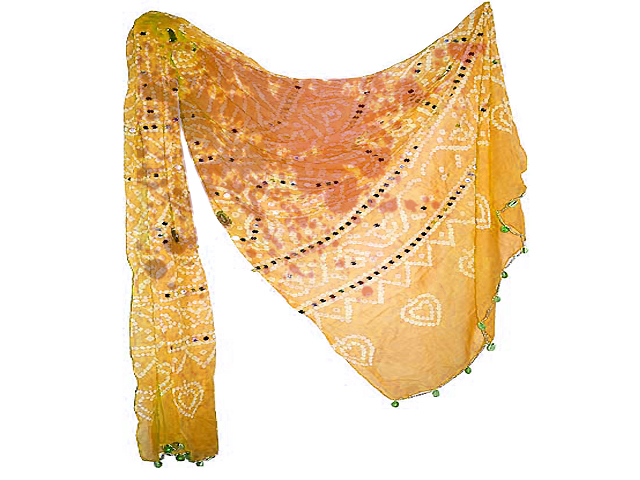 ---
Inescapable violence: The vicious cycle of domestic abuse – Part 1
Self-detrimental behaviour is more socially acceptable than a woman who makes it clear that she will not take abuse
---
This is part one of a two part series.
~
"Humein bachon ke mustaqbil ka sochna hai, humein apne jamaat walon ka sochna hai, hum baron ke liye bohat masla ho jayega."

(We have to think of the children's future, we have to think of those in our community, it will be a problem for us elders.)
These words were spoken to me by the father of a woman who had been suffering domestic abuse for the last 16 years, finding some respite only recently after an assault leaving her bleeding from the head led her to flee the hands of her abuser in a brief window of opportunity and take refuge elsewhere. We were standing in court at the time on account of the same abusive husband having filed a case because allegedly, after the last beating he gave his wife, the first thing that came to her mind was to steal copious amounts of gold from their two room flat when deciding to escape.
The children, who had to clean their mother's blood and vomit after the beating said their father, the abusive husband, slept peacefully through the afternoon. It was also alleged that these kids were kidnapped. While standing in court ready to defend my client/the wife against these allegations, the words above were spoken by her father while requesting that I advise his daughter to settle with her husband and return to his home. I tried asking him what benefit is it to the children's future to constantly see their mother being assaulted and suffer a host of different forms of abuse but each time I heard the same response like a broken tape recorder
"Humein tou bachon ka sochna hai."
(We have to think about the kids)
His daughter sat with me later in the day sat and cried for an hour. She knew returning to the abusive situation wasn't good for her, but she also knew that she would find no other roof over her head. Changing places of refuge from one family member to another, one shelter to another, while constantly being under pressure from every person her husband approached would be too much for her. While I know that legally it was the father of the children who would have to provide the children's maintenance, and as much as I wanted her to not make that decision to return to her former situation, I knew that any maintenance claim wouldn't necessarily provide her immediate relief or a sufficient amount that would guarantee adequate shelter, food and clothing for herself and three children, especially with a work suspension in place across all district courts in Sindh in respect of civil/non-urgent matters on account of Covid-19.
I offered other kinds of help, but resignedly I had to understand that she was tired. What I did notice though was that from the number of times that I had spoken to her, including the day after that violent incident, never had I heard such pain in her voice. Sitting in front of me now was a woman who just a month ago felt ready to stand up for herself, put an end to the abuse she had endured for over a decade, take the world on, but ultimately felt defeated as she didn't find the support she needed to go through with her dream. Her strength to face it all on her own had waned.
I felt a similar sense of defeat that day and the days to come. Those words "humein bachon ka sochna hai" kept ringing in my ears. This was the millionth time in my life I was hearing them and perhaps the reason why they kept replaying in my mind. In my past seven years as legal counsel, and earlier in my life in similar situations around me, in nearly every abusive situation, I have heard the exact same words. To this day, I struggle to understand where this idea comes from which says that no matter how abusive your marriage is and no matter how many times children see their mother being beaten is "better" for them than both parents parting in peace and going their own separate ways.
Many times, these statements come from judges as well. However, each time I hear this from the families of a victim, I've also sensed some ingenuity and lack of truth. The lack of willingness to support a daughter, sister, niece, cousin etc is more often than not, placed on the shoulders of unwitting children and claims to their welfare. I may add, never once while advising in a domestic abuse situation, as lawyer or personally, have I heard children saying they really miss their parents being together. More often than not, they want their mother to separate, they want to be away from the violence, they don't want to live in fear of the next trauma, and finally, when the rest of the family rejoices over an alleged reconciliation, those same children express their dejection and at times even feel angry with their mother for making them go through the same roller coaster all over again.
It has been alleged that our legal system is flawed and, indeed, while pressuring women to reconcile with their abusers, the "court kacheri mein kahan phaso gi" (why do you want to get stuck in courts) litany works quite successfully. The real problem with accessing justice, though, begins at home and with immediate surroundings. Women from all backgrounds have expressed the same concerns regarding taking any steps to remove themselves from a poisonous situation. Families are too concerned about their reputation and want "everything to be resolved at home without going to court", or "everything to be resolved through elders". Women are forced to not think for themselves but sacrifice their needs for everyone else, including their children, while such children may not necessarily be pining for the reconciliation of the parents, whom they know better than anyone else, cannot live together for long.
The Pakistani drama industry, the products of which have viewership in most households, certainly hasn't helped. Protagonists are continually portrayed as women who forego all rights, never speak a word to stand up for themselves, tolerate all forms of abuse with silent tears and endless devotion and not so much as a demur or protest, find the mention of a divorce or khula as the unthinkable – something to be done by the man but never by a woman. Such dramas also perpetuate and reinforce common myths and misconceptions regarding divorce, custody matters and court processes. More recently, a child at the center of a dispute begging for her parents to do "sulla" (make amends) have entered the scene. In most societies, media including entertainment, greatly influence perceptions, while they perpetuate and reaffirm biases and discrimination. Romanticising the silent enduring of abuse seems to be a central theme in the local entertainment industry – hence it can hardly come as a surprise that such romanticisation spills over into real life.
Even the recently popular Dushman-e-Jaan which could at least be credited for towing a different story line than normalising domestic violence and the bad saas/good bahu nonsense still included the quintessential evil woman (Rukhsnana). This woman worked, refused to be a substitute maid for her in-laws, and successfully went through with a khula after trouble and discord arose, in juxtaposition to the angelic woman (Rubab). Rubab's character is dedicated to domestic work, and so full of forgiveness, love and respect for the same father-in-law who physically dragged her out of his home, and insinuated her raped and murdered sister of having been of bad character.
Sounds far – fetched? Maybe I could be way off, but from so many women who only came to me after successfully torturing themselves for a few years (there being no children or parental pressure) seems to me as some indication at least. A few years ago I was asked by a family member to assist someone. What I remember most about that first conversation was just how much her story resembled the standard popular drama – the wife being maltreated by not just the husband but the entire family, being used as an unpaid-for maid, receiving needless criticism and taunts at every action from cooking to meeting with family members, suffering physical violence from her partner, and taking it all without so much as ever complaining to her parents.
On one occasion after being injured due to a violent altercation, she even refused medical attention to the point where when her own family visited a few days later on Eidul Fitr and tried to inquire why she seemed to be in a poor state, she simply smiled and said she was fine. She was eventually turned out of the marital home with no option but to return to her parents (and even then entertained the talk of reconciliation), and it was only after that she thought it right to seek a legal dissolution of her marriage. Blame it on our media or not, such self-detrimental behaviour is considered far more socially acceptable than say a woman who makes it clear at the first instance of abuse that she will have none of it. Khula is for the evil; taking a beating is for the good.
To be continued...