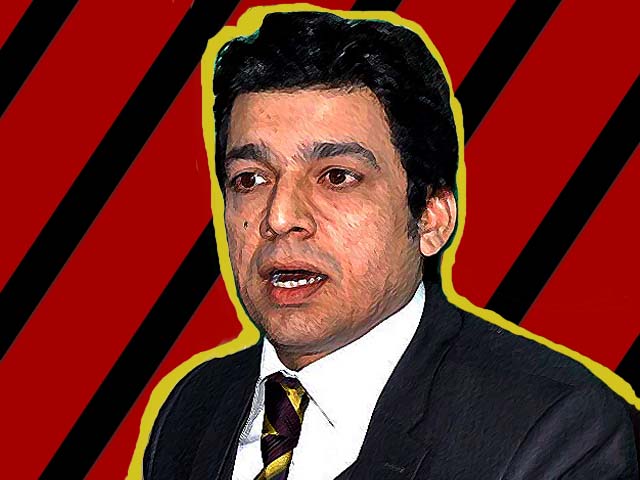 ---
Should Faisal Vawda be given the boot for his eccentric antics?
Vawda defended his actions, claiming that people should focus on the message and ignore its presentation
---
Just when you think Pakistan's politics could not get any more embarrassing, some politician will decide to surprise you by stooping to a new low. Recently, Faisal Vawda, the federal minister for water resources decided to place a military style boot on the table during a political talk show in an attempt to theatrically mock the Pakistan Muslim League-Nawaz (PML-N).

Admittedly, politics does involve a certain degree of theatrics the world over, but in Pakistan, it is purely melodramatic. Issues of genuine significance are rarely discussed and most politicians do little more than point fingers, accusing each other of being corrupt liars.

Vawda's antics underline the fact that he is a showman always searching for another outlandish act to outdo his previous one. During the November 2018 Karachi attack on the Chinese consulate, Vawda drove to the location of the incident with a pistol tucked into his back-pocket. He not only made a fool of himself, but also burdened the security forces present at the site with the additional responsibility of protecting a federal minister who had no business being there. Similarly, during Pakistan's aerial altercation with India last year, Vawda posted a video of himself on twitter, standing on top of a downed Indian MIG-21 in Kashmir while waving the Pakistani flag. Prime Minister Imran Khan said that he was glad that Vawda did not cross the border with a pistol in his hand.

One could argue that while his juvenile acts are a little crass, there is nothing inherently wrong with them. After all, he normally appears to be very charismatic and articulate during his talk show appearances. At the very least, his antics make for interesting viewing and you're never bored while watching him. However, placing a military style boot on the table during a live telecast crossed a boundary. Any man worth his salt knows that there are certain manners and ethics which one must adhere to while on air. What made the situation worse was Vawda's assertion that the boot's shine was the result of someone licking it. This is the height of depravity and one cannot blame Qamar Zaman Kaira and Javed Abbasi for walking out of the show. I'm surprised that they did not do so earlier, but this delay can be forgiven simply because the act that had transpired was unprecedented and may have left the show's participants and the host in a state of utter shock.

Certain anchors and journalists have criticised the host, Kashif Abbasi, for not being proactive in dealing with the awkward situation. Granted, the person engaging in the bizarre behaviour was a federal minister, but had the moderator been more assertive, he may have been able to avert the embarrassment much earlier. Regardless, we ought to give Abbasi credit for accepting his mistake and apologising for failing to moderate the show adequately.

Vawda, on the other hand, has refused to apologise entirely. During another programme the next day, the federal minister defended his actions, claiming that people should ignore the style of his presentation and instead focus on the substance of his message which was that Nawaz Sharif had fooled the entire nation by running away to London on the pretext of a non-existent illness, and secondly, that the opposition kowtowed to the boot even though previously, they were actively maligning the armed forces.

Ultimately, in a bid to 'expose' the opposition, Vawda ended up exposing the political class including the PTI as a whole, demonstrating that the only way to win in Pakistani politics is by revering the boot. It was a gaudy act – a cheap attempt at publicity due to which Abassi's show has been taken off air for 60 days under Section 27(a) of the Pakistan Electronic Media Regulatory Authority (PEMRA) ordinance.

Ironically, no action was taken against the federal minister even though the notification issued by PEMRA specifically stated that:

"arguments made by Mr Vawda were … an attempt to debase a state institution."

Meanwhile, Abbasi cannot even appear on any other television channel in any capacity. The prime minister's move to ban Vawda from appearing on television for two weeks is, at best, a light sentence. In short, the PTI leader has been let off fairly easily while the anchor of the show has effectively been rendered jobless for two months.