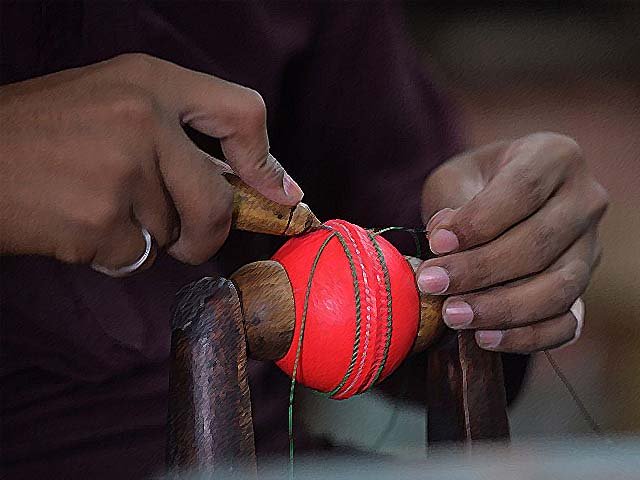 ---
How can local MSMEs tap into the international market?
This article shall attempt to pinpoint another medium through which local MSMEs can engage in export activity
---
Although the importance of micro small medium sized enterprises (MSMEs) cannot be overstated, one is also forced to admit that creating an enterprise that contributes to the export potential of a country is a daunting task, especially for individuals. The prevalent culture involves importing goods from China and selling them locally at a premium price. Selling imported products in the local market is an easy and safe option primarily because foreign countries are facilitating the export of their goods through logistical support and secure payment mechanisms. Therefore, foreign goods are practically delivered at the doorstep of Pakistani businesses at affordable prices and payments are then released via a secure escrow account.

The previous articles focused on the need to establish a framework which would then enable exports from local MSMEs. The fact of the matter is, the process of exporting needs to be easier than that of importing and selling locally. This article shall attempt to pinpoint another medium through which export activity can be engaged.

Traditional marketing theory has created multiple models and strategies for effective digital marketing. Conventional marketing and distribution channels along with the philosophy of "retail/distribution" partnership used in "offline markets" were subsequently applied to the digital world and duly branded "affiliate programmes."

The association between affiliate programmes in the digital world and website portals is similar to the relationship that exists between a manufacturer, wholesaler or distributor, and a retailer. Affiliate programmes allow other websites to display banner advertisements for a variable monthly fee. The fee is based on various factors such as exposure, clicks on the web banner itself and a percentage of the sales that originate through these affiliated websites. It is not uncommon for affiliated websites to operate on a commission per order model- that is, each 'paying' customer referred from the affiliated website will result in a commission for the affiliate. This commission-based model is very successful since it creates a win-win situation for both the publisher which is the main website and its affiliate, the advertiser. The success of such models is evident from the presence of eminent affiliate platforms like Commission Junction, commonly referred to as CJ.

You might be wondering as to how this is relevant to MSMEs. A basic prerequisite of engaging in export activity is the identification of a product that will be able to garner international demand. There are several 'established' online exporters participating in various online marketplaces who have already figured out how to attract clients and subsequently maximise exports. However, the task of identifying such a product is not easy for local and recently established MSMEs.

This article proposes that those who possess the drive and the ambition to engage in exports of a particular product should first, become affiliates on a commission basis for those e-commerce entities that are already exporting products to international destinations. This will enable them to tacitly locate customers internationally through digital marketing platforms in a manner that is similar to finding local customers for imported products instead of earning a fixed mark-up from importing and selling locally. Each of the aforementioned established exporters, who are small to medium enterprises (SMEs) will be more than willing to have affiliates that are assisting them to grow their business by finding new customers.

The question remains; how does one find those SMEs who are willing to collaborate with MSMEs as affiliates? Certain renowned e-marketplaces have around 5,000 to 1o,000 registered and vetted Pakistani exporters. A simple search on any of these e-trading portals will reveal many of these exporters names. These SMEs are already well-versed in the dynamics of e-commerce and appreciate the idea of having affiliates actively enhancing their business prospects. They have determined the prices of their products in accordance with the global market demand. Since this model is already operational in the digital world, there are very few unknowns and therefore, setting up affiliates is fairly straightforward.

Those who are not acquainted with the dynamics of digital marketing are advised to complete a basic course on social media marketing. While the course itself is straightforward, developing a digital presence that is attractive to international customers will require a significant amount of research and good old elbow grease. A closer look at the digital presence of international competitors for the same product may give budding entrepreneurs creative ideas that may assist them while they are preparing their business pitch.


Facebook Conversations
COMMENTS
Comments are moderated and generally will be posted if they are on-topic and not abusive.
For more information, please see our Comments FAQ