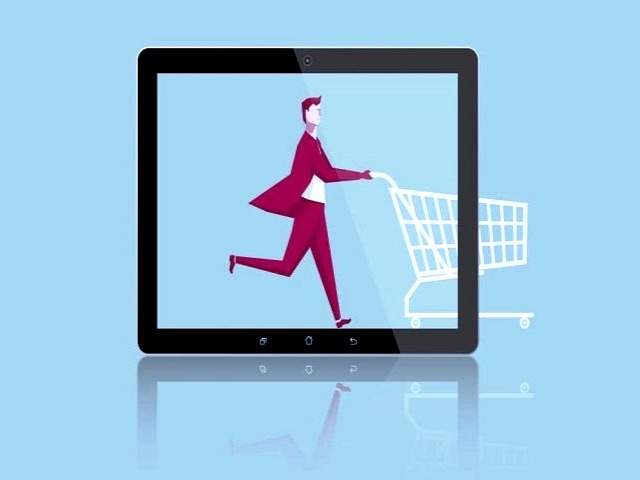 ---
Is Pakistan's e-commerce framework effective?
Digital branding remains under-appreciated in Pakistan as businesses focus on pricing to maintain competitiveness
---
The E-commerce Framework of Pakistan highlights nine different aspects which require the government's attention. The first one is the e-commerce regulations section. The policy outline for these regulations appear to have been created after much introspection and investigation. However, as someone who has seen e-commerce evolve and flourish in countries such as China, UK and finally Pakistan, I believe that a suitable perspective must be adopted when formulating these regulatory policies.

E-commerce in Pakistan is still in its infancy. A McKinsey research states that the lack of funding opportunities in Pakistan is the first major bottleneck in the development of Pakistan's online trading industry. E-commerce businesses in Pakistan are primarily 'bootstrapping' which means that founders are using personal financial resources to start companies.

This bootstrapping situation that Pakistani tech entrepreneurs are already in means that stringent regulations in the e-commerce policy will make it even more difficult for start-ups to get incubated. One such constraint in the e-commerce policy is the requirement for a company to have a physical address. This can prove to be very expensive and arduous, especially for a business that is trying to establish itself with limited funding.

An alternate solution would be to allow e-commerce businesses to operate from a residential address or perhaps, from a virtual office instead of a physical address. Estonia, for example, has introduced an online registration portal for such businesses. Although it is mandatory for online businesses to register with the Securities and Exchange Commission of Pakistan (SECP), the efficacy of this requirement is directly dependent on the tax policy which is a separate topic that can be addressed at a later stage. However, it is important to add that registering with the SECP is a requirement which, if amalgamated with a constrictive tax regime, will hinder the growth of the already fragile e-commerce environment in Pakistan. This is because the physical address obligation for registration will reduce the company's capital and subsequent taxation will eat away at the revenue, leaving the business with very little to work with. As a result, operating the business will no longer remain viable.

The present regulatory policy touches upon some important facets such as consumer trust, re-export of goods, and most importantly, the policy and execution system for the export of low value/high volume shipments. The fact that businesses actually need to deliver quality products to remain relevant in an increasingly social network-centric market means that consumer trust is managed by social media mechanisms such as online reviews, testimonials and ratings. However, one must admit that the policy is very effective at addressing the concerns of those who receive defected products or are affected by inefficient shipping.

Digital branding remains an under-practiced and under-appreciated phenomenon in the Pakistani e-trading industry. This is because businesses concentrate on pricing as a method to maintain competitiveness instead of investing in their brand image. Highlighting how certain products are manufactured by hand in certain cottage industries in the rural areas of Pakistan can pique the interest of foreign markets in our local handicrafts. This will allow such handicrafts to be sold at premium rates which cannot be fetched in the domestic market.

Such knowledge needs to be imparted to small business owners who normally import goods from China and then sell the same locally at a fixed mark-up. Also, such entrepreneurs also need to be trained in business development since one order can become an exponentially bigger order if the correct business development approach is applied.

The regulatory section of the policy correctly identifies the issue of low value/high volume exports, which is indicative of the thought process that has gone into the policy's formulation. However, there are concerns regarding the execution of the policy and whether our government can formulate a system where international shipments from micro-businesses can take place in a cost effective manner.

Sizeable international shipment costs which affect pricing considerably can discourage micro-business owners from exporting local handicrafts such as Kashmiri shawls and Himalayan salt lamps. However, certain micro-businesses which have been in this line of work for a long time, have established unconventional yet efficient logistical methods to deliver their individual shipments in a timely and cost effective manner. Therefore, these shipping techniques must be studied so that a nationwide logistical structure can be constructed. This will encourage individuals to engage in export activity.

Other aspects such as payment methods have been touched upon in the earlier article and will be described in detail in later articles as well. Overall, the regulatory section of the e-commerce framework touches on core issues, but again, effective execution remains a critical concern. Experienced individuals from the industry who understand and appreciate the overall e-commerce process and its true potential, will have to be consulted or perhaps, employed to ensure that implementation of the policy bears fruit.