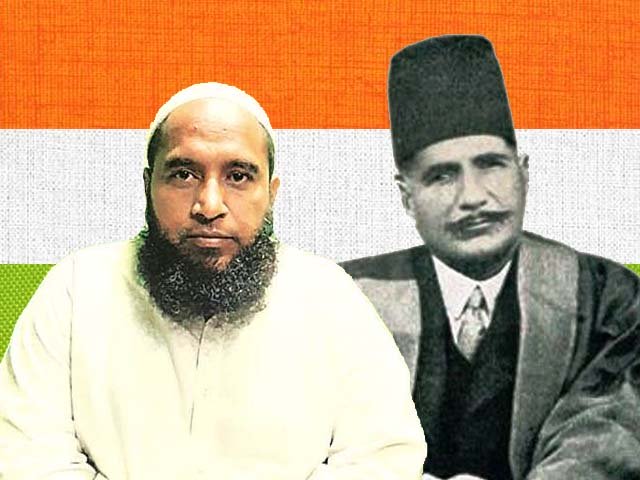 ---
How an Iqbal poem got a Muslim headmaster suspended in India
The suspension of a school headmaster is only the latest demonstration of growing religious hostilities in India
---
It no longer shocks us in India. Prejudice and bigotry have become such a part of our existence that it no longer pricks our conscience when a lynching takes place, when a Muslim is humiliated for their way of life, when an overwhelming majority of television stations dish out jingoism all day long – it no longer baffles us. The recent suspension of a school headmaster, Furqan Ali, in the Pilibhit district in Uttar Pradesh (UP) is only the latest demonstration of these growing hostilities.

A local Hindu right wing leader belonging to the Vishwa Hindu Parishad (VHP), one of the ideological brothers of the ruling Bhartiya Janata Party (BJP), issued a complaint against Ali, alleging that he had asked his students to recite the poem 'Lab Pe Aati Hai Dua' during the morning prayer instead of the national anthem. Ali has denied the accusation that the poem was recited in place of the national anthem, stating that the poem was often recited as part of the Urdu syllabus. It has been argued that Ali's suspension is justified since he made his students recite a "religious prayer." The district manager of Pilibhit stated that,

"If he (the headmaster) gets a poem recited and not the national anthem, then there is an offence against him. If he wanted do something different, he should have taken the government's permission…"

But what should be a matter of concern is not what was being recited at the school, instead, we should be questioning the ease with which a worker of a radical Hindu organisation was able to get a headmaster suspended from his school. By referring to the poem as a "madrassa prayer," the VHP has made it glaringly evident that they are completely ignorant of the writing of Allama Iqbal, the same man who wrote "Saare Jahan Se Achcha." It is worrying that such individuals and groups can wield such destructive powers which can disrupt lives and breed antagonism.

Such men, armed and intoxicated with their newly acquired power under the BJP are now running amok. They are determining what we read, what we eat and what we watch on television. Ali has been diligently running his school for many years without any complaint, and it is evident that this is a systematic attempt to term Muslims as 'others' and to show them and their way of life as alien to this nation. It appears that both the content of the poem and the language in which it was being recited must have been what irked this Hindu fanatic since the poem was written in Urdu and invokes Allah. But Urdu is not an alien language, its part of our constitutional schedule and an integral to the civilisational ethos of the country. Only someone with a sick mind and nurtured on a diet of hatred could raise objections against such a poem which has been providing spiritual sustenance to millions of people the world over for more than 120 years.

Unfortunately, the state of UP has served as the original laboratory of the Hindu right wing, and it was here where such divisive politics first gained traction. With Yogi Adityanath as its chief minister, a man with a history of making anti-Muslim comments, religious discrimination and hostile behavior towards religious minorities has become a way of life. Additionally, the media, particularly a large section of television news channels, plays a significant role in propagating the hatred that the government espouses – which is why the silence of the media in the case of Ali's suspension speaks volumes. The fourth estate of the largest democracy in the world is not only failing the vocation but also deflating the spirit of democracy. It has turned from a protector of democracy into a threat to its very existence. How is it that the largest religious minority in India has become a deliberate target of the political ideology that is ruling the country?

India is wasting its emotional and productive energy in pursuing such divisive practices which only further entrench all kinds of fault-lines in an attempt to ensure the supremacy of the partisan politics which are currently ruling the nation. It's not a normal time to be an Indian today. A progressive mind finds the very air in this country revolting to breathe in as such blatant communal politics become part of our normal discourse. One only hopes that Ali will find justice and not become another victim of India's deeply concerning religious bigotry.