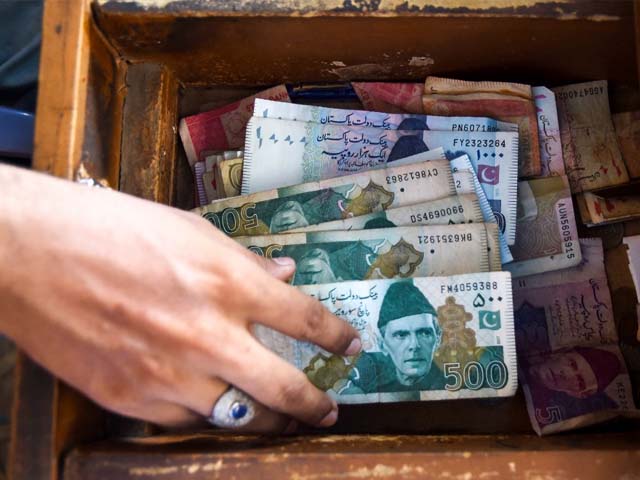 ---
Can demonetisation help address Pakistan's FATF concerns?
If FATF advises its members to not conduct business with Pakistan, we could see a massive choking of the economy
---
While many in Pakistan celebrated after hearing the news that Pakistan had survived 'Indian lobbying' attempts to get Pakistan onto the Financial Action Task Force's (FATF) black-list, it would be foolish to think that a position on the grey-list is something to be proud of. FATF's primary duty is to be a global watchdog which curbs money laundering and terror financing, and while Pakistan has assured the task force that the nation will achieve the set targets, the likelihood of this happening still remains circumspect, especially given the wide array of problems the nation is already facing.

Undoubtedly, the pace of 'progress' is far below the desired rate. Regardless of whether you wish to blame the new government, a lack of seriousness or an inherent complacency within our institutions, the simple truth of the matter is that Pakistan needs to double down and a find a solution to these long festering problems. If the FATF were to advise its members against engaging in business activities with Pakistan, we could see a massive choking of the already feeble economy. Pakistan cannot afford to have banks, investors and buyers completely disregard the country as a viable investment destination. Given that Pakistan desperately needs to take drastic steps in an attempt to cut the flow of money laundering, it has been argued that demonetisation could help put Pakistan onto this desired path.

Demonetisation means stripping away the currency's legal tender. Countries have often been demonetised in the past in a bid to fight hyperinflation or when the underlying reserve was altered. Pakistan, however, has two recent examples to learn from. Modi's controversial demonetisation policy was initially justified by stating that such an undertaking would combat the unregulated flow of black money, thus ensuring that money being used for illicit activities would no longer slip through the net undetected.  Similarly, Kenya's recent demonetisation exercise was also sold to the masses as a vehicle through which corruption could be tackled. However, Modi's experiment received severe backlash because it was sprung on an unsuspecting nation, offering the people very little time to understand what exactly had transpired, while the state institutions were simply not prepared for the switch. New notes were not printed fast enough, India's informal economy suffered, and the move led to the nations's gross domestic product (GDP) taking a hit too. On other hand, demonetisation in Kenya has been far more successful than it was in India, yet it too has so far failed to adequately root out corruption. The manner in which both Kenya and India went about their demonetisation helps give Pakistan some insight into how such a policy can work and what the pitfalls may be.

In theory, demonetisation could kill three birds with one stone: tax evasion, the unregulated economy and FATF's concerns. But, the success of demonetisation hinges on how readily the masses are able to adapt to these changes. It is also imperative that if Pakistan were to go forward with such policy measures then the government must ensure that its institutions are first properly-equipped to adjust to the requirements of this change. Furthermore, the advent of 5G, cheap internet, a young tech-savy population and low tax revenues are all necessary ingredients for demonetisation.

The benefits of demonetisation usually surface a few years after the measures are taken and can be comprehensively analysed in the form of reams of data for both the state and businesses; while the wealth generated from demonetisation can put thousands of graduates into the employment pool. Plus, a demonetisation drive coupled with an anti-corruption drive would send a clear message to local and global investors that Pakistan is serious about getting its house in order. Yes, the economy would experience a bit of a slump initially, but it is better to enact these polices now and reap the benefits later on, rather than being haphazardly forced to go down this path in the future. With a bright, talented and foreign-trained digital-enthusiast like Raza Baqir at the helm of affairs, the government has the right set of people needed to help spearhead such an undertaking.

It's often said that we need to grow above five per cent per annum for decades in order to materially bring people out of poverty and help ensure prosperity. If we are to achieve that, it is imperative that we put into place policies which begin to take us in that direction. I strongly believe that a cash-less society is an inescapable eventuality, so either Pakistan can prepare for it or be blind-sided by it when it does strike.

[poll id="794"]
Facebook Conversations
COMMENTS
Comments are moderated and generally will be posted if they are on-topic and not abusive.
For more information, please see our Comments FAQ