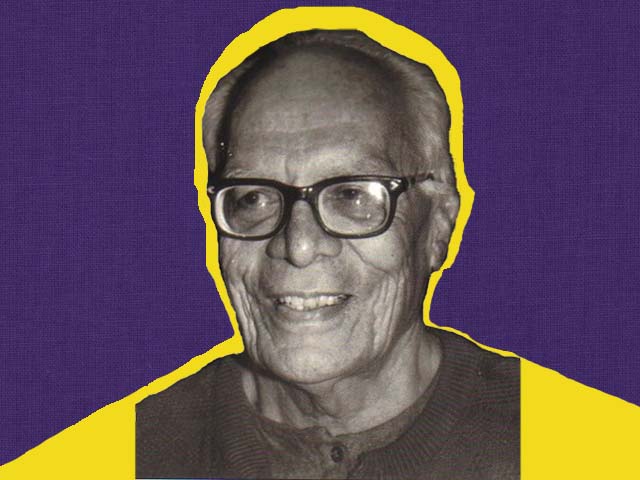 ---
The man who understood poverty: Akhtar Hameed Khan
His work influenced some of the most extraordinary names in the social development sector
---
When Akhtar Hameed Khan announced that he would be resigning from the bureaucracy in order to become a labourer and a locksmith, it isn't hard to imagine why his family was deeply concerned. After all, he had been born into relative prosperity, had joined the coveted Indian Civil Service (ICS), studied history and literature at Cambridge, and had the intelligentsia of the time as his family, both by birth and through marriage. But it was his time as a revenue collector in East Bengal that made Akhtar Hameed Khan pause and reflect upon his life and world around him. It was the first time he had come face to face with the poor living conditions of a rural community, archetypal of the subcontinent and eerily familiar even today.

Akhtar Hameed Khan was committed to understanding the different dimensions of poverty, which is why, much to the chagrin of his family, he decided to quit the ICS. For the next couple of years he lived as a labourer and locksmith with limited means in an attempt to understand the grind of poverty and the impact it has on an individual's spirit. Today marks his death anniversary and thus presents an opportunity to reflect upon why development professionals today must internalise the mission of equitable social development and why, despite Khan leaving behind a wealth of knowledge on sustainable social development and practical models of contextualised participatory progress, we still grapple with the chronic issue of poverty.

Akhtar Hameed Khan even wrote poetry which reflected his ideals, once writing,

"Hazar shehar bassaye hein badshahon nay…ab aik shehar ghareebon ko bhee basanay dou!"

(Thousands of cities have been built by the Kings ….Let us allow the poor to at least populate one!)


Akhtar Hameed Khan remained an altruistic man throughout his life and was always sought out by those in power for his insights as to how communities could break free from poverty's vicious web. He championed the Orangi Pilot Project (OPP) and worked on several other developmental projects in Karachi and its suburbs. For him it was necessary that the concerns of the common man must be understood and addressed through an inclusive development model. One telling account of how he remained grounded and connected with the people around him comes from his wife, Shafiq Khan. While accepting the Jinnah Award on her husband's behalf, which was awarded to him posthumously in 2004, she recounted,

"His washed khaddar suit hanging in the balcony used to mark the location of our fourth floor flat for visitors. He always had a one dish meal and never spoke with me in a harsh tone during our 33 and a half year long companionship. I have never met anyone else like him."

Dr Ayehsa Khan, his youngest daughter, was born when her father was 55 years-old, recalls that while her older siblings saw the busier side of their father, she was lucky to see the older and wiser side of an extraordinary man. She says,

"As a child, and later on as a young adult, I realised that we were different in so many ways from a typical educated, middle class family. Our home environment was busy in the curiosity of learning, with enlightening discussions, and interesting guests of abba, and his engaging insights on what life and learning is about. So while my peers were busy in the daily travails of studies, television, movies, teenage dramas, and the conflicts of life, my head was immersed in developmental questions and an understanding of how poverty is more than just financial exclusion."


Ayesha Khan now runs the Akhtar Hameed Khan Resource Centre (AHKRC), a non-profit non-governmental organisation (NGO) in Pakistan which is working towards urban poverty reduction. She believes, much like her father did, that communities know their own issues and solutions, and that urban slums can become the drivers of prosperity if residents, particularly women, are engaged with, and their social capital is developed. She says,

"Abba truly, in both words and actions, believed that people living in poverty know better than us development experts about what is best for them, and they are constantly striving to make their lives better. It is their resources, technical skills and opportunities that we can try to facilitate, not give them solutions. He laughed often about 'projects and plans' and was very skeptical of standard solutions made by development gurus in faraway places. Abba believed that poverty is an evolving and context specific problem, and the solutions are diverse and must be led by the people."

Akhtar Hameed Khan's impact extended far beyond his immediate circle, with some of the most extraordinary names in the social development sector of Pakistan and Bangladesh being directly or indirectly influenced by his work. Unfortunately, considerable reduction in poverty in the communities that served as his anthropological action labs still remains an allusive dream. His lifelong efforts to address the problem of poverty continue to live on even after his death in 1999, evidenced by his looming shadow over all the new development initiatives launched in Pakistan. Unfortunately, almost all of these development programmes miss the soul that Akhtar Hameed Khan always breathed into such initiatives; which is why it is imperative to not only have an academic understanding of his work work but to also be aware of the kind of man he was.

Architect Arif Hasan, who worked closely with Akhtar Hameed Khan, and is currently the chairperson of the OPP Research and Training Institute, wrote that,

"Akhtar Hameed Khan belonged to a class and a culture of which austerity, frugality and diligence were an integral part. These virtues he never abandoned unlike many of his contemporaries. This austerity and frugality was reflected in the manner in which his project offices and programmes were run. It was also reflected in the lifestyle of Akhtar Hameed Khan himself, and thus no one could accuse him of hypocrisy, as so often happens in projects that try to be austere and frugal."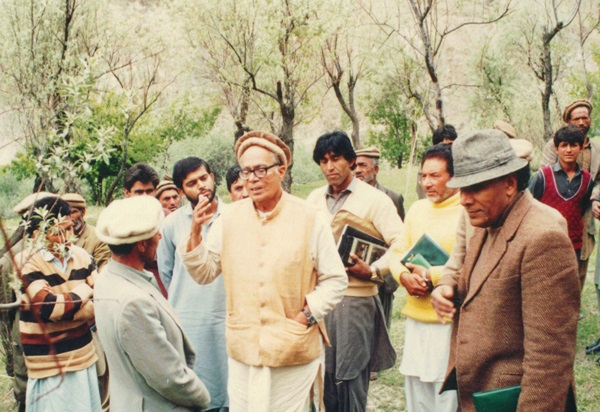 Perhaps rather paradoxically, for a man who had, and continues to have such a great impact on Pakistan, Akhtar Hameed Khan was not particularly concerned with how he, and his work, would be remembered by future generations. As his daughter recounts,

"Abba would always laugh at the concept of legacy and would say that when he's dead he's dead; and that once his work is done it is then the job of others to do what they think they should do. He had no grandiose ideas of legacy beyond wanting to do his bit in this world, in this lifetime."

But, regardless of whether he would have liked it or not, Akhtar Hameed Khan has indeed left behind an important legacy, one which we as a nation must strive to learn from.

(All photos courtesy of Dr Ayesha Khan)
Facebook Conversations
COMMENTS
Comments are moderated and generally will be posted if they are on-topic and not abusive.
For more information, please see our Comments FAQ