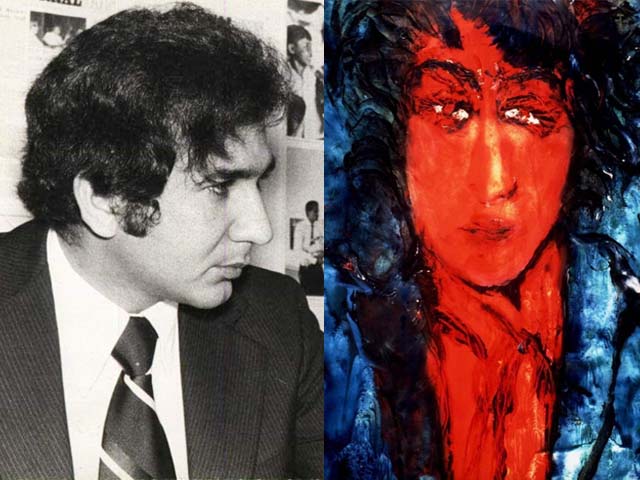 ---
Raja Changez Sultan: the sage artist behind the canvas
According to Sultan, Pakistan is run not on the wheels of wisdom but on the wheels of power.
---
When I sat down with Raja Changez Sultan to talk about his journey as an artist and a poet, I was already in awe of him. I had been following his work, both poetry and painting, for many years. Seven years of my life were spent sitting under a beautiful large azure green and vivid blue canvas from his Himalayan Odyssey series. The beautiful canvas that hung on the wall of the international donor agency where I worked at that time was a welcome relief in that drab, grey, reticent building.
"It has been wonderful for me. You live by the choices you make and they shape the path for you. I was 19 when I decided that life was going to be 10 paintings and 10 poems. You always keep wondering if those 10 are still in front of you or behind you. That is the reason to go on and nothing is over till your life is over," Sultan reflects.


When I ask him of which form of expression, poetry or painting, he would choose if he had to make a choice, he gives me a smile.

"They are both very powerful arts, painting and writing. I have never used a painting to illustrate a poem or a poem to illustrate a painting. One definitely needs two lifetimes to do justice to these two art forms, so everything else, such as my cricket or my tennis, got pushed behind. My quality of life and my friends even got put on the back-burner and I pursued what I had set out to do. There is no choice. They are compulsions. If I had to give up poetry for painting or painting for poetry, it would be my shortcoming and not the shortcoming of the art."

For Sultan, illustrating a poem in a painting or painting to illustrate a poem doesn't do justice to either. According to him, as long as it is the same person, the aesthetic embodied in both arts will be exactly the same.

"If I had more time I would paint more and write more. What I never had was the drive, energy, or the time to pursue the marketing of either. The paintings have been more visible because people get to see them. They will show interest in them and buy them. You do feel stupid when someone asks you to recite a poem because of the fact that you write in a language that the other person may not be completely familiar with. Then there is the feeling that who cares for poetry these days anyway."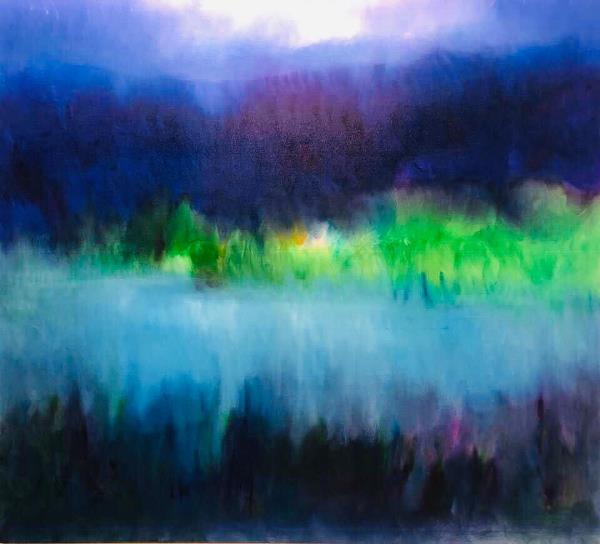 Sultan insists that his academic pursuits relied heavily on scholarships. As an 18-year-old, he was whisked off to England as part of the Common Wealth scholarship and later went on to graduate from the prestigious Trinity College. He then completed two Masters degrees, one in journalism and the other in creative writing and painting, at Columbia University, before deciding to return to Pakistan.

"I was an idealist and a purist, and after I had studied abroad for 14 years, I wanted to return to my country. My wife felt the same way. We were both working for the United Nations in Geneva, but we left that behind and came back to work in Pakistan. I spent about 30 years serving the government. I worked in the tourism sector and later became the Director General of the Pakistan National Council of Arts (PNCA). For me, the service had a purpose. I don't have any regrets."

During his four-and-a-half year tenure at the PNCA, Sultan helped spearhead over 60 major visual arts exhibitions which included photography, paintings and sculptures. During his tenure at the PNCA, he helped organise events such as the National Drama Festival and National Music Festival.

"I had a wonderful time at PNCA. We did the first Pakistan sculpture exhibition because people before that were too scared to display sculptures. We also had the first Pakistan photography exhibition since people were not ready to give it recognition as an art form at the time."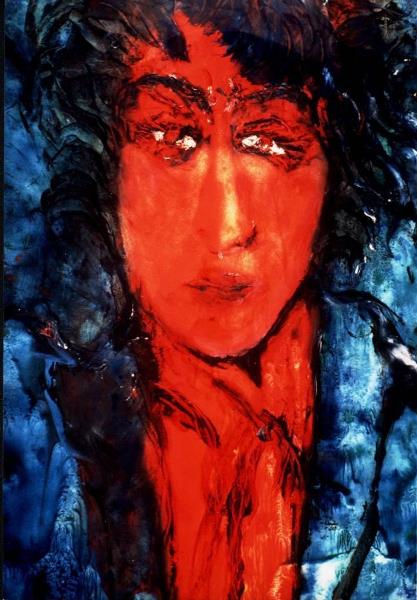 But Sultan remains humble despite the fact that his accomplishments are no mean feat considering the challenges faced by those who promote the arts in general, and the performing arts in particular, in Pakistan.

"Anybody in my place would've done the same. Every person that followed me or preceded me at PNCA has done their best and has made a contribution to the extent that they were capable of. That is how I look at life. I don't look at the negatives, thinking that my contribution is better than others. It is all about the time and the circumstances and the entire system that contributes to an awareness becoming more than just an awareness."

Sultan feels Pakistan is unfortunately a country where it is not the visionaries that yield the most power. For him, Jinnah was the last visionary in Pakistan.

"When they need something from the artists, it is like somebody ordering something and then the subservient people producing it. Here is a country that is run not on the wheels of wisdom but on the wheels of power. Your powerful lack wisdom and your wise lack power. Unless you correct that imbalance, there is going to be a dearth of philosophers and artists. If you go to a country where the arts flourish, they do so because the artist gets immense respect and regard. It makes them blossom and they come into their own. If they come into their own and still are not sufficiently illuminating or enlightened, it is their shortcoming. The system does not constrain them."


But Sultan is not despondent.

"All said and done, this country still allows people to side step and continue doing what they are doing. I have been able to work on my kind of things because I did not thrust my art down anyone's throat. Somehow this country forces artists to do it. They are forced to do it because economically it is not viable for them to just do their art alone."

For Sultan, art is not an activity one undertakes in order to make people wiser.

"It takes another person to view art and interpret it the way he or she sees it. The moment you want a linkage or try doing things in a certain way so that others interpret it in a particular manner, you are already stepping beyond the bounds of your own energy. You are trying to become an interpreter for another person and you have no right to be that. I have never ever written an article in art criticism because I paint and am not morally able to do it. Art is how another person sees it and howsoever they may interpret it."

As I wrapped up my conversation with Sultan, a sage and an artist, I was happy I was walking away wiser and inspired. His canvases – where one precious colour washes over another to form indistinct but magnificent landscapes and serendipitous figures wrapped in clouds – definitely have an ethereal energy that stays with the viewer for a long time. I know this all too well because, despite the passage of years, one green-blue canvas still haunts me to this day.

All photos courtesy of Raja Changez Sultan
Facebook Conversations
COMMENTS
Comments are moderated and generally will be posted if they are on-topic and not abusive.
For more information, please see our Comments FAQ