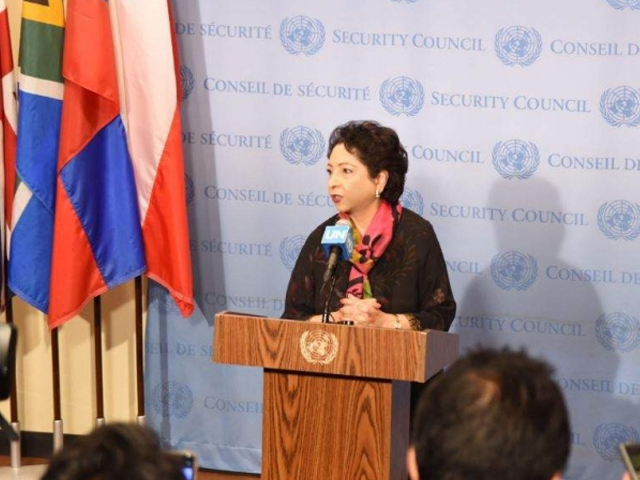 ---
Maleeha Lodhi: Spilling tea with the architect of Pakistan's diplomatic coup at the UN
Maleeha Lodhi discusses the future of IoK at the UNSC, Pakistan's role at the UN and the personal attacks against...
---
On a bright Sunday morning, right after Pakistan managed to raise the Kashmir issue at a United Nations Security Council (UNSC) meeting – despite India throwing everything and the kitchen sink to stop it – we sat down for a conversation with UN Ambassador Dr Maleeha Lodhi at her official residence on the Upper East Side in Manhattan.

We unpacked how Pakistan managed to orchestrate the UNSC meeting after five decades, what's next for Pakistan at the UN, and what a typical day in her life looks like during these extraordinary times.

"The fact that the UNSC meeting took place showed that all 15 Security Council members agreed that this should be discussed. And they were responding to the situation on the ground. The Kashmir issue is about people. The plight of a people whose children cannot go to school right now. A people who can't even go to pray for Eid. Their children have faced pellet guns and they say this is the first mass blinding in human history."

When I asked her about a malicious, personal attack campaign launched against her by the Indians, her response was as calm and determined as her actions at the UN have been.

"As a woman, I think you're more vulnerable to attacks," she said. "But it never, ever distracts me from what I have to do."

Given that diplomacy on the Kashmir issue won't be a T20 match but a Test match instead, I asked what Pakistan's next steps would be at the highest diplomatic forum in the world.

"There is sharp international concern about the situation on the ground. And there is also a desire to do something about it. We hope that the human rights issues on the ground will be addressed in the first instance so that we can have immediate relief. And then we move on to see how we can best find a peaceful, negotiated solution to the issue. Pakistan has always been ready to find a peaceful path to resolve the issue of Jammu and Kashmir."