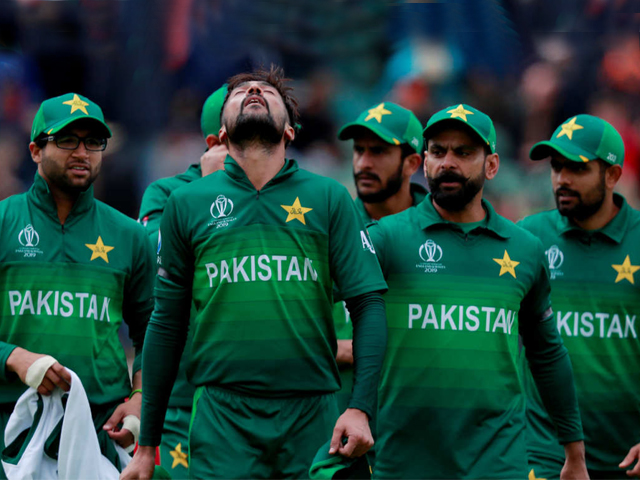 ---
So close yet so far: what happened, Pakistan?
Sarfraz Ahmed steadied the ship while Wahab's 40 minutes were some of the best cricket you will see at this World...
---
A quintessentially 'Pakistan' performance. Going into this match, there was a lot of talk about the role rain would play in the proceedings and I saw just how green the pitch was beforehand. These two factors led me to believe that whoever wins the toss should bowl first. That's exactly what happened. Pakistan won the toss and bowled first, but what followed was hours of terrible bowling.

I feel as if Shaheen Afridi was the root cause of it initially. While Mohammad Amir built pressure at one end, Afridi released it at the other by consistently bowling too short.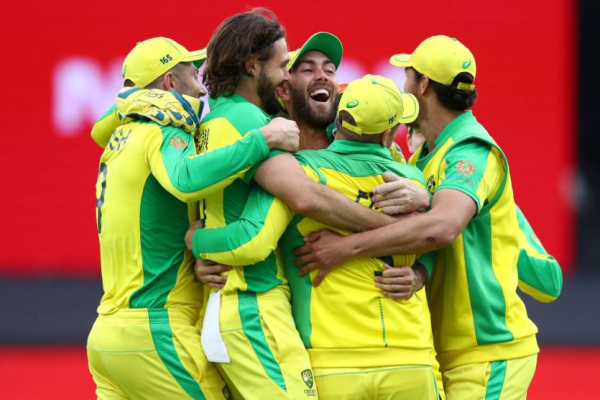 After a poor start, the Pakistani bowlers, and Amir in particular, came back superbly to restrict Australia to 307. At one point, the Aussies looked on course to score 370 runs. The comeback in the latter overs by the Pakistani bowlers really shifted the momentum in Pakistan's favour in terms of the chase.

However, the chase couldn't have gotten off to a worse start. Fakhar Zaman was out for a duck thanks to a shockingly poor shot. Time and time again, he plays ridiculous strokes early on when it's clear that his game is much more suited to him taking his time initially and then gradually attacking. It is a complete myth that he has the ability to be a power-hitter from the first ball.




After the departure of Zaman, it was up to Babar Azam and Imamul Haq to stabilise the innings, which they did brilliantly. They played Mitchell Starc and Pat Cummins with the utmost ease, striking boundaries almost at will. While everyone was praising the partnership, I felt it did have quite a few issues, primarily in terms of strike rotation. Hardly any singles were taken by Pakistan, which has been a recurring issue of late.

However, the promising partnership was broken, which led to 'The Professor' coming to the crease. Mohammad Hafeez played some sublime strokes along with Imam, until the latter gloved one down the leg-side after reaching his 50. I see a lot of people criticising Imam, but I feel it is undeserved. Yes, he did play 42 dot balls in his innings, which is extremely high, but he is not the root cause of this loss.




Imam's wicket led to a complete batting collapse. Hafeez got out to an innocuous full toss, while Shoaib Malik and Asif Ali lost their wickets to the Australian pacers at a time when their team desperately needed them to perform.

In the midst of this carnage, it was Sarfraz Ahmed who steadied the ship. He battled hard and rotated strike efficiently, while Hassan Ali landed a few lusty blows to bring Pakistan back into the game. Hassan, like many of the others, lost his wicket to the short ball, which continues to be a problem for the Pakistani batsmen.




Enter Wahab Riaz.

The next 40 minutes were some of the best cricket you will see at this World Cup. Riaz alongside Sarfraz put on a brilliant partnership. I was happy that the captain actually played his role well, which was to rotate the strike and not look for anything big.

But Riaz was the star of the show. He didn't look like a number nine batsman and the way he navigated the short ball was excellent. Starc and the others are capable of bowling over 145kph regularly, but Riaz dispatched their bowling into the stands with ease and showed the fight and heart we are accustomed to seeing from him. The way Riaz constructed his innings was brilliant. He defended when he needed to, took singles when required, and hit the big strokes too.

Just as the game came into Pakistan's grasp, the vital wicket of Riaz fell with less than 50 runs required to win. That proved to be the final blow, as Pakistan quickly succumbed to a 41-run defeat.

Although it was an exciting game, it was extremely disappointing from a Pakistani perspective. Yes the team showed grit and determination. But ultimately, cricket is about winning, and Pakistan failed to do that for the second time in this tournament.

Asif dropped two catches, and scored practically nothing. The issue is, how good is he when he is sent in to construct an innings. We know he can smash a quick 30 off 20 odd balls, but when a proper innings needs to be played, can he do it? Yesterday's performance proves that he can't. It's not a question of whether or not he has the ability to play the kind of shots required for that kind of innings. It's about how he applies those shots, and uses them in a given situation.

Similarly, Afridi was awful. On a greenish pitch, he bowled a wayward line. But that begs the question: why was he even in the team? He has been performing poorly lately, gets very little swing, and his pace is mediocre.

Azam, on the other hand, is a brilliant batsman, but after the start he got, he should have made a century. Against England too he missed out on a tonne. He will kick himself if Pakistan return home without the cup, because he was in such tremendous form.

Pakistan's next game is on Sunday, and it is important they forget about this Australia match, especially how they played. That is what I have used as my coping mechanism. Look forward and not back. We have never beaten India in a World Cup game before, but maybe Sunday is the day that changes.

However, for the India encounter, I would replace Afridi with Shadab Khan. The rest I would keep the same. Although Asif and Malik had bad games, I feel they can return to some kind of form. Malik has always performed well against India, and I hope he gets the final swansong he deserves.

Come on team Pakistan. Let's wake up!

(All photos: Getty)
Facebook Conversations
COMMENTS
Comments are moderated and generally will be posted if they are on-topic and not abusive.
For more information, please see our Comments FAQ