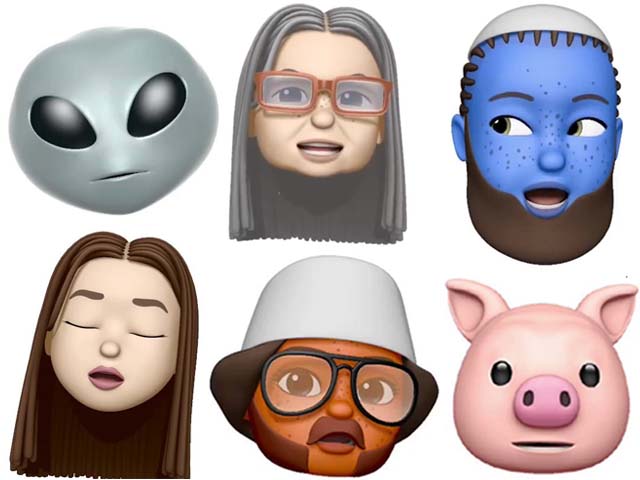 ---
Swineryy: The modern day Zorro, the Seth McFarlane of Pakistani comedy
We know these characters, we've met these characters, and some of us even are these characters.
---
Things that go viral can be corrosive. They do little, if anything at all, to help move the public discourse. But every once in a while, you see or hear something that defies these rules. Swineryy is one of those things. 

I was introduced to Swineryy by a friend, as most people were, and my gut reaction was: this is bad. Maybe it was the medium it was shared on or maybe it was the premise of an animoji talking about the problems in Pakistani high society. It made me chuckle, but it didn't do anything else for me. It was 'meh'.




And then I saw it pop up on a few different stories on Instagram. One of my friends in Istanbul shared a post. Then a friend of mine here in Toronto, an Indian, asked me if I had seen the page. I nodded unenthusiastically and rolled my eyes at how funny she thought it was.

It wasn't until Pakistan's pop culture had been engulfed by the mythos of Swineryy that it truly caught my attention and I gave it another chance.

And it finally happened. I was laughing. I was crying while laughing. I was stopping the video and laughing. I showed it to my mother and even she was in hysterics. And then slowly and steadily, everyone I showed this weird little Instagram account to loved it.


My mom is also OBSESSSSSED with Swinerry. We die. Its a fam bonding experience now.

— Isra Ansari (@Isransari) March 18, 2019
the best instagram account ever created is @swineryy everyone else can just give up

— sonia (@puffskeins) June 11, 2019


But why? What is it about these characters that we love so much? Is it their strange characteristics? Or is it the bizarre personalities that this mystery creator has infused the characters with? What makes Swineryy funny?

I think the answer is two-fold.

Firstly, these characters, however exaggerated they may be, are a mirror to our society. We know these characters, we've met these characters, and some of us even are these characters. It makes us laugh to see how the little nuances we've picked up about these people aren't quite subtle at all. In fact, they are so blatantly relatable that not only you, but everyone else understands them too.




'Shazia's dottah' is every aunty you ever met on Eid this year. The 'Blue Maulvi' was my Quran teacher from the age of seven to 12. Hell, I even knew a kid in my neighbourhood who talked exactly like the 'alien'! Be it 'Zulekha kay Ashiq' or the old 'saas', every character is lined with the fabric of our culture and society.

Secondly, she's just so damn funny.

Yes, the posts on her page are downright hilarious, but where you see this mystery woman really shine is in her Instagram stories. She's created so many variations of herself that it's hard to tell when it's really her talking.

https://twitter.com/forevrjung/status/1104015799113666560


YASS I JUST KEEP ON LAUGHING ON THE WAY SHE SPEAKS LIKE WHEN SHE PUTS HER STORIES. IT'S SO FUNNY😂😂

— garmi mai kharaab (@ABSMakhdoom) June 14, 2019


She's completely different when she's talking to her 'Deoggy' as opposed to when she's doing one of her product reviews. The memes she shares are by far the funniest memes I've seen on all of social media and her sense of humour comes from a very honest place. And she's very smart! She can articulate thoughts that are clever and frankly awe-inspiring. This woman is just naturally funny and she doesn't have to fake it.

This leads me to my final point. Her mystery has evolved into legend now. Who is Swineryy? I've heard so many different people say so many different things. So many wild rumours have emerged from conversations I've had with people about this. Everyone knows exactly who she is, but not really. Everyone thinks they went to school with her or know a friend who went to school with her. She's the modern day Zorro, the Seth McFarlane of Pakistani comedy.

And that's what makes her and Swineryy so special. It's the atmosphere that's been created around the art – and yes, what she's managed to create is art – and the unique humour the Instagram account has tapped into that makes it so special. I haven't seen this class of comedy since the late Moin Akhtar and his Loose Talk days. This is on another level.

Her brand of comedy is fresh and unlike anything else that has emerged in the Pakistani pop culture space. She takes bits from Jus Reign and Russel Peters and puts her twist on it. She compliments the genius of Anwar Maqsood with her satire and reminds me of Omar Sharif with her execution. She knows how to be funny, when to be funny and you can tell that she doesn't need to show it off. It's just the right amount of subtle.

If Pakistani media wasn't so enamoured by its own mediocrity, they would've picked up this woman a long time ago, given her a platform, some money and told her to go create the first Pakistani Family Guy. And you know what, she would have killed it.

I don't think I ever need to know who Swineryy is. I think I'm happy with the anonymity that comes with it because then I get to focus on what's truly important, the humour. But one thing is for certain: if the cards are played right, Swineryy can bring a comedic revolution in Pakistan – one that is well overdue.
Facebook Conversations
COMMENTS
Comments are moderated and generally will be posted if they are on-topic and not abusive.
For more information, please see our Comments FAQ