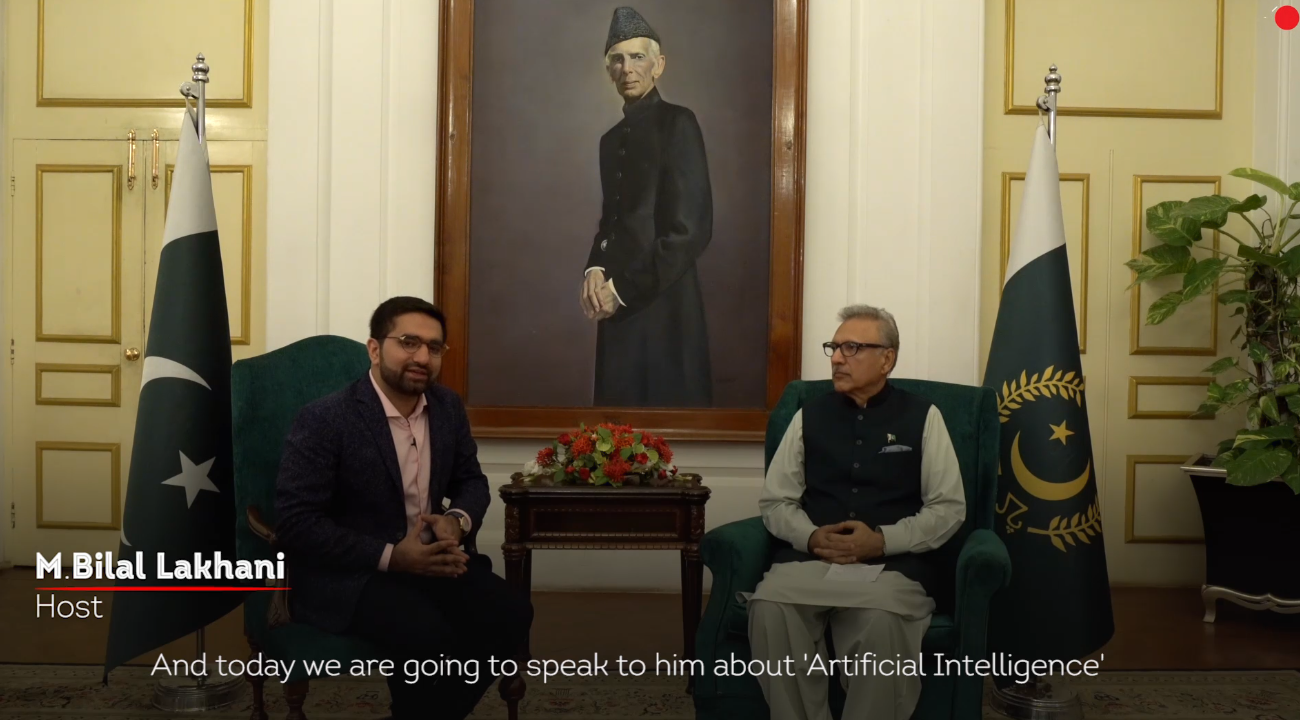 ---
In conversation with President Arif Alvi: 'Pakistan's fourth industrial revolution is here'
President Arif Alvi opens up about his AI initiative, the two bullets lodged in his arm from Ayub Khan's military...
---
Dr Arif Alvi is an acquired taste. He isn't your typical flash in the pan Pakistani politician who rides his 1,000-watt charisma to answer difficult questions. Instead, Alvi is that rare Pakistani leader whose substance overwhelms his style. He quotes ideas from Plato, Maulana Maududi, Karl Marx and Thomas Piketty with equal ease.

Even if you're a resident of his former constituency in Karachi's Defence area, you might not know that he was shot twice while protesting against Ayub Khan's military rule.

I got the opportunity to interview the president over Eid at the Governor's House in Karachi. We had a riveting, free-flowing conversation on everything from Artificial Intelligence (AI) to whether his talent is being wasted at the presidency.

One of the most profound causes he's championing these days is how Pakistan can leapfrog ahead in the fourth industrial revolution by training Pakistani talent to take advantage of technological breakthroughs in AI, cloud computing and Blockchain. Ten thousand students are in process of mastering this technology in Pakistan as I write this.

It's rare to see Pakistani leaders possessing a vision beyond the bread and butter of Pakistani politics. The seeds that the president is sowing today will pay dividends long after he leaves office, as the 'Internet of Things' explodes into a $300 billion market.

Even though his office is apolitical, after Asad Umar's departure, Alvi is probably one of the most ideological members of the party in power today (he is the founding member of Pakistan Tehreek-e-Insaf). In many ways, recent changes in Alvi's life mirror the changes 'Naya Pakistan' is broadly offering to our emerging middle class: an influential seat at the table, a pivot away from the feudal mindset towards meritocracy, and a flicker of hope that our children's future will be brighter than our past.
Facebook Conversations
COMMENTS
Comments are moderated and generally will be posted if they are on-topic and not abusive.
For more information, please see our Comments FAQ