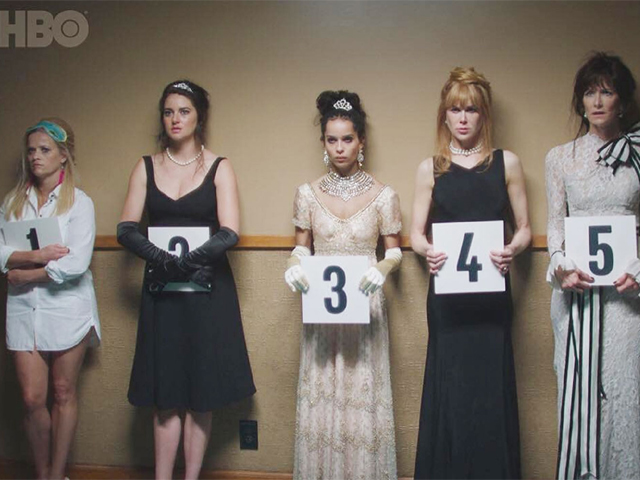 ---
We thought Big Little Lies couldn't get any better! Enters Meryl Streep for season 2
Originally billed as a miniseries, the show won eight Emmy Awards for season 1, hence a sequel was expected.
---
Two years after the misadventures of the Monterey Five earned Big Little Lies massive critical acclaim, the series is all set to return to HBO for a second season this summer, with a cast that now includes yet another Oscar winner.

Meryl Streep has joined the star-studded ensemble that already features Reese Witherspoon, Nicole Kidman, Shailene Woodley, Zoe Kravitz and Laura Dern, and we are clearly about to experience, yet again, just how interesting and compelling strong, powerful women can be in leading roles.




The drama, based on the novel of the same name by Liane Moriarty, premiered in 2017 and won eight Emmy Awards as well as several other accolades for its first season, making a sequel the most likely outcome. As we return to the story, it seems that the events of season one are casting a shadow on the lives of the women who were involved in the murder at the centre of this literary adaptation.




*Caution: season one spoilers ahead!!*

Madeline (Witherspoon), Celeste (Kidman), Jane (Woodley), Bonnie (Kravitz) and Renata (Dern) are now facing the guilt and pressure of keeping the secret behind the murder of Celeste's abusive husband Perry (Alexander Skarsgard). Meanwhile, Perry's mother (Streep) is seeking answers for the death of her son.




Some fans have had trepidations about Big Little Lies returning for a second outing. It was, after all, originally billed as a miniseries and it did have a fairly satisfying finale. Further, Canadian director Jean-Marc Vallée, who helmed all seven episodes of the previous season, will not be reprising his duties for the second season, making fans more wary.

The trailer, however, is very likely to allay any concerns.




The reins have now been handed to British filmmaker Andrea Arnold, with all seven episodes written by series creator David E Kelley. The brief preview suggests that the show will retain its many strengths – the remarkable music, the dazzling cinematography, and of course the terrific acting – as it delves deeper into the lives of its characters. The fittingly ominous vibe leaves you with the sense that things might not bode well for at least some of the people involved.

The addition of Streep is, obviously, a huge draw as well. We rarely get to see this legendary actress in small screen projects, so it will be great to witness her immense acting talents here alongside such a powerful cast. It will also be interesting to see what she brings to the drama as her character tries to unravel the dark secrets, and perhaps even seeks some sort of revenge, depending on the direction the show chooses to take. And it will, once again, be amazing to see so many remarkable leading women in one show.




The second season of Big Little Lies premieres on HBO on June 9, 2019.