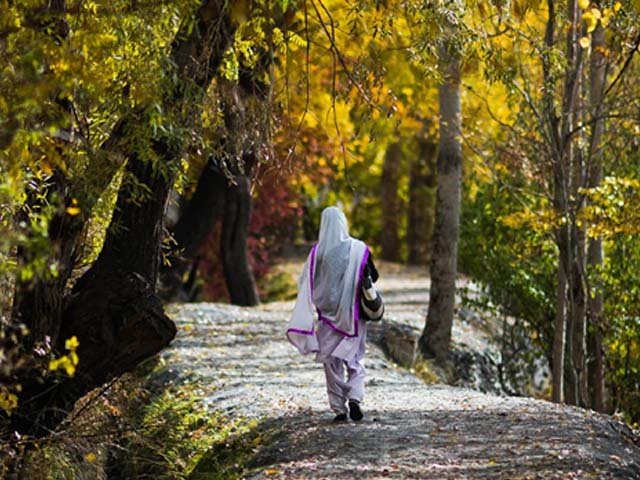 ---
She was life whispered into poetry
Kedar realised it was his fault. He felt guilty. Crushed. Broken. He ruined his own life, and ruined Aizel's life too
---
The bright yellow rays of the sun spilled into the room. Kedar sat by the window of his room as he thought about Aizel — the woman he loved.

Aizel was beautiful. Her dusky gold skin glimmered in the sunlight, her dark hair carelessly tumbled about her shoulders, and her dark brown eyes twinkled innocently. She was life whispered into poetry.

Kedar could look into her eyes forever. Her eyes were profound— they encompassed all the beauty that there was in the world. And all that he saw within them, he put down in words. Aizel made him a writer.

When he met her, he learned the meaning of love. It's true, full meaning. He learned how ordinary love is. It means to belong — not to someone, but to the feeling of love itself. It dissolves all boundaries that there are. It makes you feel like a bird set free from a cage and you almost start believing that you can fly.

But she was gone now and Kedar couldn't stop thinking about her. He missed her. He longed to see her. But he didn't know where she was.

Khan Sahib broke the news of her disappearance to him. Kedar was in disbelief at being told that she had left. But when he finally let the terrible news sink in, a shadow of despair closed in on him.

Kedar promised himself that he'd do whatever it took to find Aizel.

"I have to find her."
---


The early rays of the sun glimmered in the sky. It was another bright day in Ghizer village.

Kedar donned a crisp white shalwar kameez, the best that hung in his wardrobe. His brown hair was immaculately gelled back and his moustache was neatly trimmed. It was an important day. It was fitting that he dressed his best for it.

Kedar headed out of the house with a wide smile spread across his face. He told himself, that today at last he would return home only with good news.

Aizel's house wasn't far away and Kedar reached within minutes. When her house appeared in sight, Kedar felt his confidence dwindling. How will I confront her father, he thought to himself.

A while later, Kedar found himself sitting inside the house, with Aizel's father, Khan Sahib, sitting across from him. An awkward silence persisted for a while but then Khan Sahib began talking. He talked about his farms, his cattle, the weather, hardships and life. Kedar waited endlessly for him to finish.

When Khan Sahib finally fell silent, Kedar spoke.

"Khan Sahib, I want to marry your daughter, Aizel."

Khan Sahib's expression was suddenly a distillation of spite. When he spoke again, his voice was bitter.

"Kedar, I've already promised to marry my daughter to Waleed Khan, my elder brother's son."

Kedar was stung. He sat there, groping for words, but all words died in silence. There was nothing left to say.


---


At night, Kedar lay down under a sky full of stars.

"Why do we fall in love?" He whispered into the breeze.

Memories that he made with Aizel were at the surface of his mind. He felt betrayed, heartbroken and shattered.

"If only she told me that she wasn't going to marry me."

He was lost deep in thought when he heard Aizel screaming, calling out his name.

"Open the door, Kedar!"

Kedar was startled.

"What is she doing here this late at night?"

Kedar didn't open the door to her. She kept screaming, ripped with guilt. Kedar felt his temper wearing thin. He didn't want to see her.

"Go home, Aizel. And don't come back again," he said, angrily.

Aizel fell quiet, and sometime later, she left. Kedar heard her footsteps fading into the distance.

Deep into the night, it was dark — thunder in the sky and rain poured down from an inky blackness. A distant thunder also rumbled through Kedar's life.


---


News of Aizel's wedding had spread throughout the village. For the first time in years, Kedar's eyes welled up with tears. He was devastated.

"I love you, Aizel."

On the day of Aizel's wedding, Kedar felt engulfed in despair. He didn't open his shop that day, and instead spent the whole day at home. He felt tired beyond himself.


---


Kedar sat at his shop, waiting for customers. His first customer for the day was Khan Sahib. Kedar met him with a dumbfounded look on his face.

"I'm asking politely, Kedar. Where is my daughter?" Khan Sahib seethed with resentment.

"How would I know, Khan Sahib. Why don't you go ask your nephew," Kedar retorted.

"She did not marry Waleed Khan. She ran away on the day of her wedding. My heart tells me that this is all you. If I find out that you have anything to do with this, you'll be in deep trouble, young man. If you know anything about her, let me know now", his dark eyes flashed momentarily to meet Kedar's.

"I do not know where your daughter is, Khan Sahib," Kedar said in a firm voice.

After Khan Sahib left, Kedar nearly flaked out. A cold realisation dawned on him suddenly — Aizel didn't want to marry her cousin; she ran away from him!

"What have I done? She even came to me that night. I should have listened to her."

When Kedar calmed himself down, he promised to find Aizel as soon as he could. He didn't realise that it was too late now.


---


Kedar tried finding Aizel but eventually he gave up. Aizel was gone. He didn't know for how long or if she was ever going to come back. Her whereabouts were unknown to all in Ghizer village.

Kedar realised it was his fault. He felt guilty. Crushed. Broken. He ruined his own life, and ruined Aizel's life too.

Khan Sahib had stopped suspecting him. He finally believed that Kedar had nothing to do with Aizel's disappearance. That brought him some relief at least.

Kedar's thoughts were always about Aizel. He missed her. Nothing was the same without her.

With time, he became wrapped up in his life. But he kept Aizel close to himself. He wrote about her. A stack of pale yellow sheets, filled with words that he wrote about Aizel, sat on the table in his room. They weren't empty words. They were threaded in feelings of love. They had stories woven into them.

'Aizel made me a writer', he thought.

Kedar was still madly in love with Aizel, but he didn't feel free anymore. He felt like a bird with broken wings. But he hoped that one day he would find Aizel. And maybe everything would be the same again. And maybe, just maybe, he'd be able to write an end to their love story.
Facebook Conversations
COMMENTS
Comments are moderated and generally will be posted if they are on-topic and not abusive.
For more information, please see our Comments FAQ