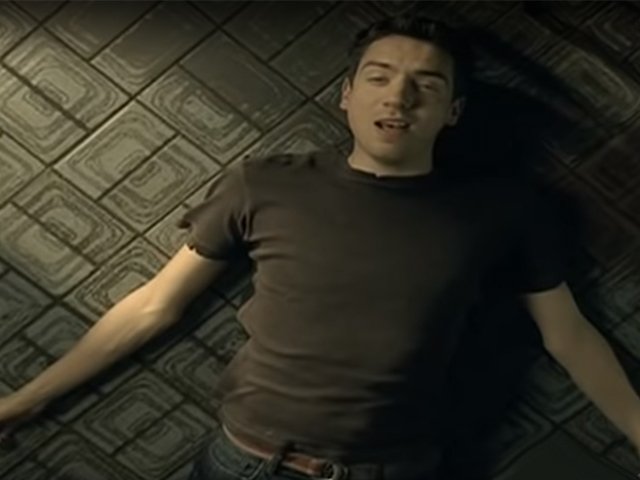 ---
Why Chasing Cars by Snow Patrol is the best love song of the 21st century
It's been 13 years since the song released and yet its appeal runs strong.
---
It's unmistakably apparent. When the two notes alternate between E and A, you know what you're listening to. When the breathy vocals fill in the void between the alternating notes, you know what you're listening to. When the repetitive questions are asked in the chorus, without once naming the song, you know what you're listening to. It's instantly recognisable. Nothing else sounds like it.

This is the power of the best love song written in the 21st century. Better than the earnest Just The Way You Are by Bruno Mars, better than the icy warm words of Perfect by Ed Sheeran, or the tumultuous Romeo and Juliet story of Love Story by Taylor Swift – Chasing Cars is in a league of its own.


The song is three chords entirely – nothing overly complicated. With alternating notes running back and forth throughout the entire song, the song welcomes you in its spaces and allows you to fill in the gaps with your words and memories. Then, like a close friend, it holds your hand and guides you through this abyss.

Gary Lightbody, the lead singer of Snow Patrol, and the mind and matter behind Chasing Cars sings very purely, almost as if he's talking to you. His voice is reassuring and serves as a pleasant reminder that all of it is possible:

"We'll do it all. Everything. On our own."

It doesn't rhyme, but it doesn't have to, because the words are so honest. They come from a place where rhyme and reason don't exist. And you hear it and you know it too. We will do it all. Everything. On our own. There's no other way.

He then goes on to ask the question he asks throughout the entire song:

"If I lay here, If I just lay here, would you lie with me? And just forget the world."

You instantly agree, without a moment of hesitation. You would.

The song guides you through something. A feeling. A moment. An honest declaration of something very simple. Just like the alternating notes and the three chords that underlie the tune. It is simple and true. Like most things in life should be.

"I don't quite know, how to say, how I feel."

And neither do you nor me nor anyone else. What are the words that one uses to say how they feel – how they truly feel about someone. I love you. You say it, but It feels empty leaving your lips.

"Those three words, are said too much. They're not enough."

You agree. They're not. They're overused. You remember the last person who hurt you said those words just the same. But you and them are not similar. There's a difference. But what is it?

He asks again:

"If I lay here, I just lay here, would you lie with me? And just forget the world."

Again, you agree. You would.

And then it happens. The music softens. You hear the jingle bells jingling. There's a soft leading line on a guitar in the distance. Is it snowing? Is it raining? What is that light in the corner of your mind and where is it taking you? What does it want?

"Let's waste time. Chasing cars. Around our heads."

This was it. These were the words you were looking for, weren't you? This was the confession you were so willing to make but didn't know how.

Let's waste time, he suggests.

But by doing what? What are the things that we can do together that will help us blossom? In this day and age, where wasting time is a useless commodity, and you feel like every moment not spent doing something, is a moment doing nothing. What is worth wasting our time? Time, that precious bomb that so lingers around our heads.

Chasing cars, he suggests. Lets waste time, chasing cars.

Cars? From where?

"From around our heads."

This is exactly where the bomb lingers. There is no cliché here. There are no unnerving promises. Just the promise of being in agreement of doing something that although so mundane, if done together, could be greater than the sum of our parts.

And then you see it. And then you hear it. The chorus hits. The guitars barge in. The drums are louder but not deafening. The base is ever so present. The backup vocals sound almost as if angels have decided to harmonise. The snow ends. The rain ends. There is sun. There is life.

"Show me your garden that's bursting into life."

And you do. You open up to this voice, this sound. This eternal promise that if you and I chase this feeling, this thought, these cars, then it will all be worth it. And he goes on.

"All that I am, all that I ever was, is here in your perfect eyes, they're all I can see."

The light inside your head turns into those eyes, the windows to a heart that you plan to settle in. They're different from what you see and what I see. But the feeling is the same. You feel it bursting within you, that garden of life. You embrace it. That tiny crack in your heart is the door to all the happiness you thought you'd never feel.

And just as the music lifts you up to the highest point in the stratosphere, everything stops.

The question is asked one last time, in the solemnness of Gary's voice and his guitar. Nothing else. Naked and bare to the bones:

If I lay here, I just lay here, would you lie with me? And just forget the world."

One final time, you agree. You would.



I wrote this blog

after

 

I saw Snow Patrol live in 2018. They were opening for Ed Sheeran on his Divide tour in Toronto. I have been a massive Snow Patrol fan for a few years now. They are far greater than just one song, but have somehow been pinned down to only being the band that sang Chasing Cars in Grey's Anatomy. I'm pretty sure I just helped solidify that myth but there's a reason why Chasing Cars is so popular. It's 

that

 good.


That night, when I saw Ed Sheeran perform, the foremost thing I took away from the concert was this song. Not Perfect, or Thinking Out Loud, or The A Team (all songs that are brilliant on their own no doubt), but this song. 




After the show, I met Gary and I told him in as few words as I could, what this song and his band meant to me. And he replied in as few words as he could:







"Thank you."






And that was that.




Chasing Cars released in the year 2006. It's been 13 years. But the appeal that it still holds for people all over the world is unlike any other love song. Even today, the lyrics of the song are trending on social media sites such as Twitter. Often the lyrics are even used as inspiration for artwork:


https://twitter.com/__yely/status/1091567773371662337


I don't quite know how to say how I feel #ChasingCars #Roses #PenDrawing pic.twitter.com/ts35DycaLq

— CreepyTina (@StarivingArtist) February 8, 2019
one of my fav band 😘 #chasingcars #Reminiscingthegoodolddayshttps://t.co/OurVuRD7dS

— Siti Hajar (@Haja13) February 1, 2019


*continues playing Chasing Cars on Spotify*
Facebook Conversations
COMMENTS (3)
Comments are moderated and generally will be posted if they are on-topic and not abusive.
For more information, please see our Comments FAQ