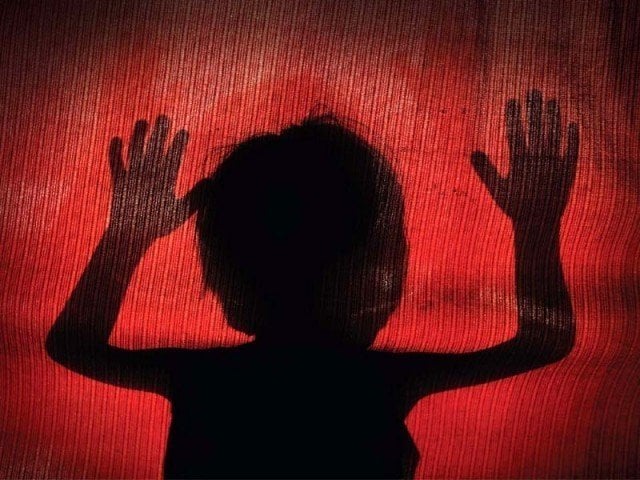 ---
Easy way out: Stop blaming drugs, porn for Kasur's child abuse cases and address the real reasons
Karachi is the second largest consumer of cannabis. So shouldn't Karachi have a higher number of child abuse cases?
---
Kasur, a city with a population of 3,454,996, has seen rising incidences of sexual violence, including child sexual abuse. This city has seen 700 cases of child sexual abuse in the last three years. Faces of little Zainab Ansari and the victims of the series of child sexual abuse scandal that involved at least 280 boys are still fresh in mind.

The federal Ombudsman recently brushed many reasons under the carpet by using common buzzwords and only blamed drugs, pornography and prostitution for the increase in sexual violence against children. My contention is that the Ombudsman has taken an extremely narrow approach in understanding a complex, multi-dimensional problem.

Pakistan has banned most of the pornographic material for the general populace. On the other hand, many other countries allow online pornographic material yet have low number of sexual assaults. Pornography may be an extrinsic factor in encouraging sexually violent tendencies in people by blurring the lines between reality and fantasy and encouraging a male-dominated, violent mindset towards sex and sexuality. However, studies have shown that individuals with an existing predisposition to aggression are more drawn to pornography as compared to others. Thus, people with an innate behavioural tendency to be aggressive are more likely to watch porn. Therefore, I refuse to believe when the Ombudsman says that pornography is an intrinsic factor in the increased sexual violence cases.

The same theoretical contention can be made for drugs and prostitution being intrinsic reasons for the increase in sexual abuse of Kasur's children. Karachi, a city with a higher population than that of Kasur, was recently reported to be the second largest consumer of cannabis in the world. So shouldn't Karachi have a higher number of child sexual abuse cases? Countries like Canada, Mexico and a large part of US have decriminalised the use of marijuana. Similarly, prostitution was not just a large part of the Mughal history; it is now also legal in a large part of the Global North. There is no doubt that these places also suffer from the epidemic of sexual violence but they at least try to undertake a multi-pronged approach to the issue.

On the other hand, the problem of child sexual abuse continues in Kasur despite uncovering the biggest scandal in the history of Islamic Republic of Pakistan where 400 videos surfaced of young boys being forced to perform sexual acts on each other and on people who forced them into it. This is happening in a country where even the word homosexuality is 'kosher'. Thus, relating an individual's physiological predisposition and societal catalysts with already demonised vices is a simplistic view of the issue at best.

The federal Ombudsman would do well to dwell on the physiological and societal issues as well. Ours is generally a hyper-masculine, misogynist society that seeks power over the weak. One reason of sexual abuse is to gain power over the victim and control their physical and mental autonomy. Moreover, other reasons for the increase in sexual violence include our punitive criminal justice system that is reactive in dispensing punishment as a deterrent rather than proactively working to reform a 'dehumanised' criminal. Needless to mention, it is very difficult for the abuser to reform himself without the mental health and educational support required to rewire the brain against their individual predisposition.

Moreover, often abusers have themselves been abused. An excellent documentary on the issue of child sexual abuse called Pakistan's Hidden Shame features a 13-year-old boy who was gang raped by four men when he was 10-years-old and now works as a prostitute and abuses boys younger than him. Obviously other factors include a lack of sex education, an inherently conservative society, lack of employment and educational facilities for children and the general apathy of the society.

I believe authorities and the society in general needs to stop deflecting the real reasons for sexual violence against children. This article has debunked the reasons given by the federal Ombudsman as a simplistic approach to a complex problem that requires a more open-minded and broader attitude. Incidences such as in Kasur will keep on happening unless we do just that.

Have incidences of sexual violence decreased, if not stopped completely, since Pakistan banned prostitution, drugs and pornography?

Just like us, the federal Ombudsman knows the answer. Or at least, I hope he does.