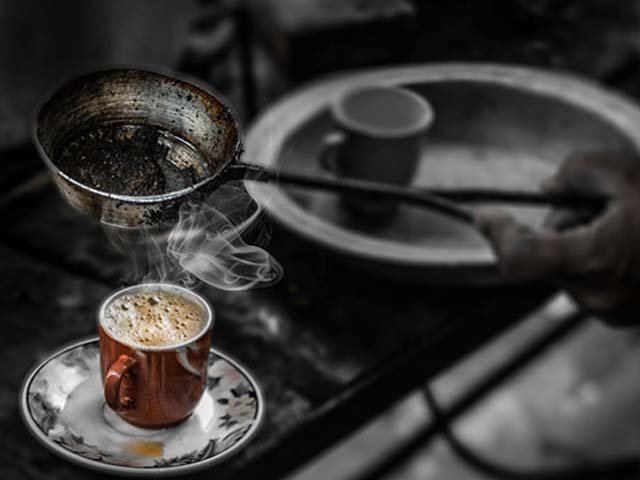 ---
The chai connection: What is it about chai that brings us together?
Chai is merely a blend of leaves, milk, water. But it doesn't matter what it's made of, what matters is what it...
---
I see the world in black and white. I see only two types of people: ones who drink chai and ones who don't. There can be other categories of course, but for me, chai trumps everything else. This begs the question of why chai is such a fundamental part of our culture? In fact, I ask myself why chai is something that never leaves my mind. Chai is in fact so important to me that I ended up going on a photography spree just to analyse the particulars of chai-drinking.

Where does a Lahori go to answer questions regarding culture? Naturally, I ended up going to the Walled City. I decided to begin my journey from Anarkali Bazaar and continued all the way to Wazir Khan Mosque.

On the way, I stopped and talked to as many Chai walas as I could and tried the various types of tea that they had to offer. Along this journey, my conversation starter with most people was:

"Aap chai kyun peeete hain?"

(Why do you drink chai?)

Outside the architectural wonder of Wazir Khan Mosque, I met an elderly man selling tea in cups of steel. I asked him the same question, to which he replied,

"Chai peete hain idhar aa kar, dost bhi idhar aate hain."

(We come here to drink tea, as do our friends.)

Then he giggled, looked towards his friends and said,

"Aur gup bhi lagate hain."

(And we also chit chat along with it.)

I could relate to what he had said because I too often meet my friends over a cup of coffee for the exact same reasons!

Next, I put the chai question to the dhaba owner himself and the young boy smiled and said:

"Chai kaun nahi peeta? Sab chai peete hain, is liye humne chai bechna shuru kardiya."

(Who doesn't drink tea? Everyone does, and that's why we started selling it.)

He paused and then continued,

"Ye mazdoor, dukandar idhar apne bandon se milte hain, baatein karte hain aur chai peete hain."

(These labourers and shopkeepers come to our shop to drink tea and talk to one another.)

One look around the place confirmed what he was saying. Everywhere I turned, I saw people talking to each other. Some looked happy and some sad.

I then went up to one of the men who had ordered chai. The conversation with him was particularly beautiful:

"Ap yahan roz chai peene atey hain?"

(Do you come here everyday for chai?)

At first he seemed hesitant to say anything, but then claimed:

 "Itni mehngai hai, khana ghar pe khaate hain, chai bahar peete hain."

(Everything is so expensive these days. I have my meals at home and tea out here.)

I again asked:

 "Doston ke saath chai pe baat karte hain?"

(Do you also talk to your friends over a cup of tea?)

He smiled and said,

"Hum mazdoor log hain, sub se baat karte hain aur subko dost banate hain."

(We're all just poor labourers. We talk to everyone and make friends with everyone.)

I realised why everyone here was talking to everyone else. Chai for them was an opportunity to network, and here, status differences weren't important.

Technically speaking, chai is nothing but a blend of tea leaves, milk and water, sometimes cardamom and ginger too. It doesn't matter what chai is made of though. What does matter is that chai is an occasion to meet and greet old pals, new acquaintances and like-minded individuals and to a large extent, functions as therapy.

Chai's aroma itself isn't a cure for the soul, but chai hour brings with it the opportunity to pour ones stresses out to other people and in itself has a restorative quality.

Throughout my journey, I envied the people I had met. I go to coffee shops and fancy restaurants with my friends, but almost all of us are using our phones throughout. We care more about the ambience of the place we visit and the presentation of the food we order. We care little about our hearts, because we lack the chai connection.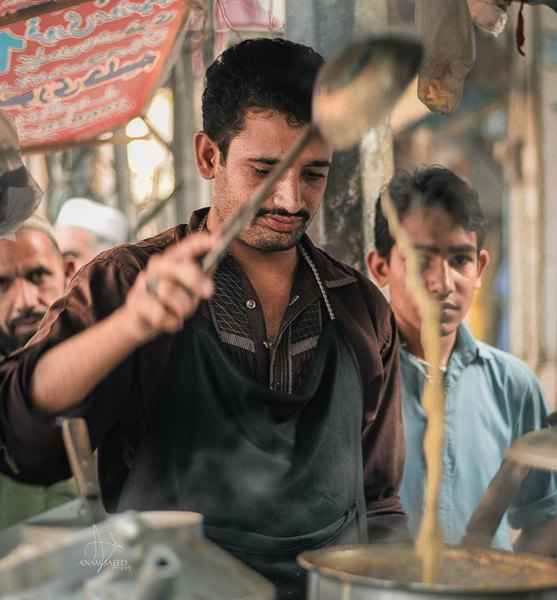 Photos: Anam Saeed