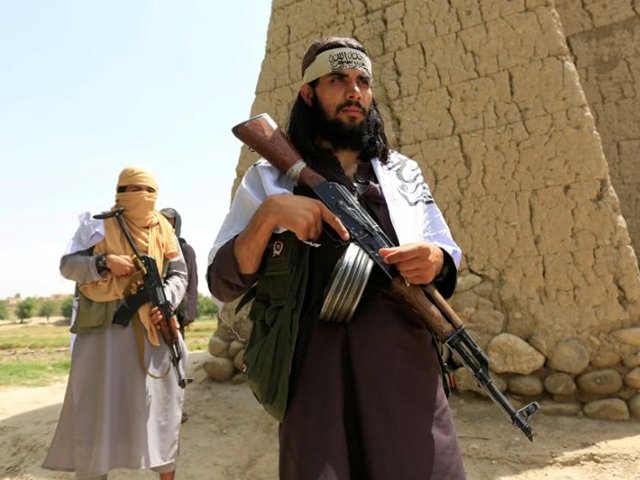 ---
With a possible rise of the Taliban regime, should Afghanistan's neighbours be worried?
With the US withdrawing its troops, Afghanistan's rebuilding and stability ends up depending upon its neighbours.
---
When US President Donald Trump, in his uncanny political demeanour, announced he had decided to pull out half the US military personnel from Afghanistan, not many people, even within his own defence establishment, anticipated such an abrupt announcement.

However, the buck didn't just stop there! Trump further asked Afghanistan's neighbours and regional players, including India, Pakistan and Russia to play an active role in "rebuilding Afghanistan". He is of the view that it is the duty of Afghanistan's neighbours and not the US to fight the Taliban and the Islamic State (IS). However, staying true to his (lack of) political nuance, his statement of fighting the Taliban also grossly contradicted his administration's active efforts towards negotiating peace with the Afghan Taliban through US diplomat Zalmay Khalilzad and Pakistan.

Even though in a recent interview US Vice President Mike Pence indicated that President Trump was currently evaluating his decision, both supporters and critics believe that with him in power, a complete or partial US withdrawal from Afghanistan might well be inevitable. This is because even before he was elected, Trump had strongly opposed his country's "wasteful" overseas wars.


Why are we continuing to train these Afghanis who then shoot our soldiers in the back? Afghanistan is a complete waste. Time to come home!

— Donald J. Trump (@realDonaldTrump) August 21, 2012
I agree with Pres. Obama on Afghanistan. We should have a speedy withdrawal. Why should we keep wasting our money -- rebuild the U.S.!

— Donald J. Trump (@realDonaldTrump) January 14, 2013


However, even though this announcement shocked many, it is Afghanistan's regional neighbours that seemed more concerned about the country's future, and rightly so. One such neighbour is India, which has so far shied away from engaging with the Taliban, unlike Pakistan, China and Russia.

New Delhi is also seemingly irked by US efforts to engage the Afghan Taliban in the peace process. This is because the Modi government believes that Washington did not take India on board while talking with the Taliban. Therefore, in order to allay these concerns, Khalilzad is scheduled to visit India this month to brief the Indian government over progress in the peace talks. India has previously objected to US talks with the Taliban, fearing that a revival of the Taliban regime in Afghanistan would bear negative security repercussions for New Delhi.

However, with all regional stakeholders, barring India, already engaging in dialogue with the Taliban, India might soon need to realise that these engagements have unfortunately made the militant group a legitimate stakeholder in the peace process. The dilemma for India is its Afghanistan policy, which seemingly vies to limit Pakistan's influence in the region. This is so because India strongly believes that supporting any Afghan peace process that includes the Taliban would be tantamount to supporting Pakistan's 'anti-India' agenda.

Meanwhile Indian 'experts', while commenting on the current situation, have also floated the theory of how the Afghan Taliban's return could not only embolden Pakistan, but would also lead to the militant group's activities spreading in Indian-occupied Kashmir. In order to counter these alleged moves from Pakistan, India previously supported the Northern Alliance in the 90s in a defensive war against the Taliban.

However, the current situation and relatively slow progress in the peace process suggests that many stakeholders, including the US and India, are significantly overestimating Pakistan's sway over the Afghan Taliban. Additionally, geopolitics and security are only two of the many variables that could (negatively) impact the region in case of the Taliban's revival in Afghanistan.

Many believe that any future political scenario that involves the Taliban's stake in power sharing arrangements could also result in another major refugee crisis, which is a substantial and valid concern. Humanitarian groups have also warned that even though all regional stakeholders desire a gradual US withdrawal, an abrupt withdrawal could result in another heightened civil war in Afghanistan.

Therefore, anticipating such consequences, it was recently reported that Pakistan is also preparing for such a situation and its resultant refugee influx, with plans of potentially setting up refugee camps on the border. Moreover, Pakistan has also abolished on-arrival visas for Afghan nationals, citing a recent upsurge in terrorist violence.

However, unlike what the US and India might assume, Pakistan only benefits from a stable Afghanistan, as it already hosts around 2.7 million Afghan refugees. Any further influx or addition of refugees to this number, caused due to a situation of further turmoil in Afghanistan, would only hurt Pakistan, both politically and economically.

Pakistan, on its part, has recently made efforts to ensure unhindered peace talks between the US and the Taliban by releasing notable Taliban commanders. Moreover, Turkish President Recep Tayyip Erdogan, during his press talk with Prime Minister Imran Khan, also announced that his country would soon host a Turkey-Pakistan-Afghanistan trilateral summit, as part of efforts to end the Afghan war.

These efforts and developments indeed suggest positive outcomes for the future of the Afghan conflict. However, ironically, one also has to somewhat agree with President Trump that Afghanistan's rebuilding and stability ends up largely depending upon its neighbours and regional stakeholders.