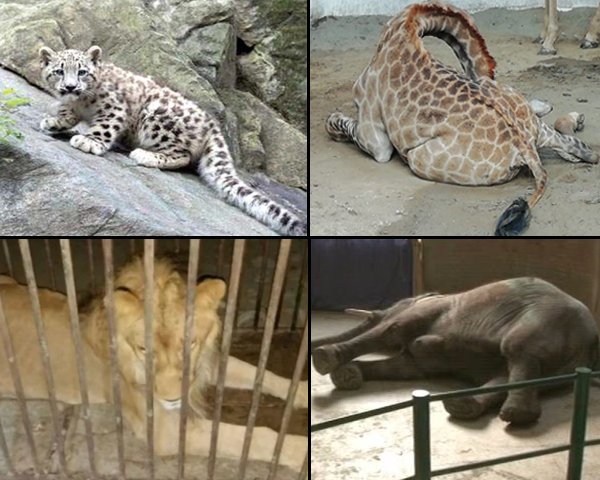 ---
From Gilgit Baltistan to New York: Leo was lucky to escape the death cells that are Pakistan's zoos
In 8 months, Leo is happy and comfortable. In the same period, eight animals gave up on life in the Lahore Zoo.
---
On a random Wednesday morning, I ended up strolling inside the Bronx Zoo in New York. Don't ask me what I was doing at the zoo on a weekday, but I'll tell you this: Wednesdays are free for visitors. Yes, this was a cheap move, but I was actually only having a stroll to see if this is a place I can bring my younger nieces to, should they visit me coming summer.

At the Bronx Zoo, I met another visitor from Pakistan that I wouldn't have imagined I would meet even in my wildest of imaginations. Hold on to your breath, I'll introduce him later.

The Bronx Zoo is divided into sections that represent different habitats around the world. It is  designed such that the focus of the zoo is for it to be an educational institution for children and not a money-making frenzy. I happened to be walking down the mountainous region when I came across a label reading "Pakistan". I walked two steps ahead before I realised what I had just read. I retreated two steps back.

"Leo" was looking right at me as I stood in front of his enclosure staring back at him. He was a fully-grown snow leopard that had been rescued as a cub from the northern mountains of Pakistan and brought to the Bronx Zoo. We both hadn't been home in a long time so we just stood still and had our little moment.

Neither of us blinked and it almost seemed like one of us will initiate a conversation. I had so much to ask him about his journey but even Google couldn't have helped me speak the leopard language. I wanted to know how he escaped death from local villagers that caught him and ended up being shipped to New York with his new American name 'Leo'.




I ended up spending the most time at this particular enclosure even though we weren't doing much except looking awkwardly at each other. Leo was probably confused about why I refused to walk away like all the other spectators he entertains throughout the day. I wish I could have explained to him that we share some history at least.

Perhaps I should have been upset that he was brought here, a place that isn't exactly his home. But I was actually glad that he was. He may have been dislocated and brought miles away from home but he is probably still better off living here with some rights than back in Pakistan with none at all.

Looking at Leo made me think about the animal cruelty that we grew up watching in zoos of Pakistan. A zoo in itself, no matter how well maintained, is an infringement of animal rights, but this is a debate for some other time.

For now, if we are to accept a zoo as a home for rescued animals, there have to necessarily be regulations on how to treat the animals. Pakistan unfortunately is still struggling to give basic rights to its civilians, let alone creatures that can't speak a word for themselves.

In Pakistan, a zoo is run constantly keeping in mind the profit margin; nothing else matters. If the audience wants to see a tiger up close, then a tiger up close is what they will get. A mini squared enclosure with a cement floor and big black bars with absolutely no sign of a natural habitat is the equivalent of a creature left to die within concealed walls with nowhere to hide.

Lions and tigers are among the top attractions for Pakistani viewers. Unfortunately for them, with more popularity comes tighter spaces for the animal to move in, in order to ensure that they are constantly in display for the public. These mammals are put under such duress that they frantically start walking back and forth within their confined spaces. The public gets a thrill in seeing a 'beast ' pacing so close to the bars but this abnormal behavior is actually among the signs of a condition in animals called 'zoochosis'. Unknown to the public, the animal is mentally suffering.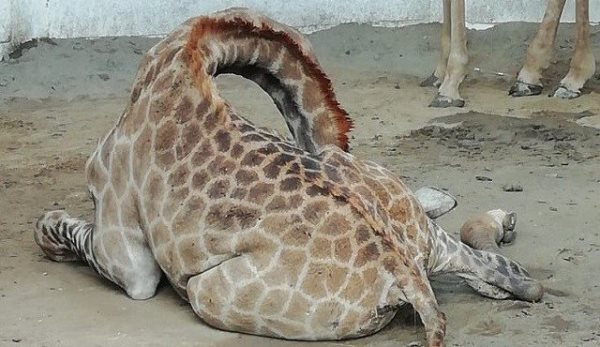 I looked back at Leo, as he took a big wide yawn sitting on a rocky terrain built specifically for him to replicate his style of living. He is in good shape and sits at a comfortable distance from the viewers. The enclosure is spacious enough to allow him to move out of sight and sit in peace should he please. His comfort is clearly the priority here and his interests are put before those of the audience.

Back in Pakistan, however, the cruelty doesn't just end on the completely irrational enclosures. Suzi, the popular elephant in the Lahore Zoo woke up each day to entertain thousands of viewers and die a little herself. She was brought to the zoo before I was born in 1992. The first time I saw her, I was too young to remember much. The second time I saw her, I was 15. The third time, I didn't even get a chance. She had given up on her lonely life.




Suzi lived 25 years alone never seeing another of her own kind, yet zoo officials "could not confirm the cause of death". For 25 whole years, she suffered among the heartless souls who saw all signs of her deteriorating health but chose instead to turn a blind eye to it. Only after she took her last breath did the Lahore Zoo officials think it would be a good idea to bring a "pair next time". Yes, there is always a "next time" in this part of the world.

Leo meanwhile has become a father. The label next to his enclosure encapsulates his entire family tree while a screen on top has images of his son, Khyber, growing up in custody of the zoo. In only eight months, Leo's little champion has grown up, hopping from one rock to another amid crowds that love him.


In this same time span, eight months last year, a leopard cub, two cheetahs, a lioness, a black buck, a hog deer, a camel and an elephant gave up on life in the death cells of Lahore Zoo.




The director of the Lahore Zoo insisted that death was a "natural process" and why wouldn't it be when the animals are put in cages designed to ensure they have little left to live for. If Pakistani zoos lack the funding to provide basic necessities to animals, then there is no purpose to have them at all. It is not at all justified to watch animals suffer for our own pleasure. Their habitat is already invaded by our ever-growing population; the least we can do is provide them a half-decent home in our zoos.

I was brought out of my thoughts realising I had spent far too much time there and I had to move on from Leo's enclosure. Minutes had passed by without a word but a promise had been made. I will make a futile attempt to be a voice for those still alive or rather left on a dying clock in the zoos of Pakistan. I owe this much to Leo and his kind back home.
Facebook Conversations
COMMENTS (1)
Comments are moderated and generally will be posted if they are on-topic and not abusive.
For more information, please see our Comments FAQ