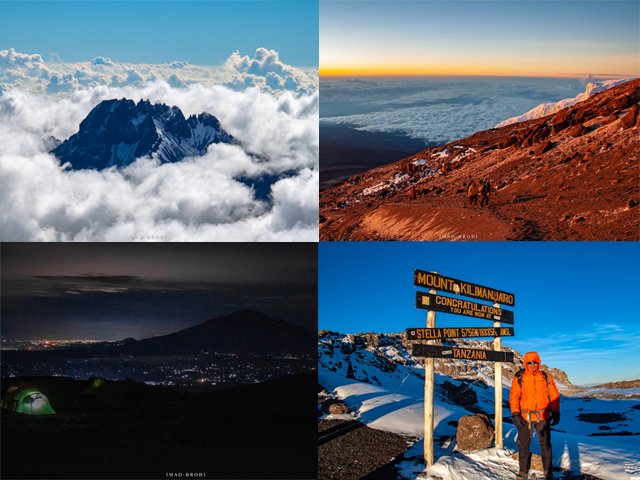 ---
Beauty at its 'peak': Climbing the majestic Mount Kilimanjaro, the roof of Africa
One of the 7 summits and the tallest free-standing mountain in the world. Oh and it's visa on-arrival for Pakistanis!
---
At 5,895 metres, Mount Kilimanjaro is the highest peak in the continent of Africa. Though dormant now, it is also the highest volcano in the world outside of South America. The mountain is one of the seven summits (a term used for highest peak in each of the seven continents). From the plains of Moshi to its summit, the mountain rises a staggering 5,100 metres, which makes it the tallest free-standing mountain on the planet. While it may not be for the faint-hearted, for many trekking/mountain climbing enthusiasts like myself, it is one of the starting points of their climbing career.


Tanzania: Home of Kilimanjaro

The mountain is located in North Tanzania, close to its border with Kenya and near the towns of Moshi and Arusha. The closest airports are Arusha Airport and Kilimanjaro International Airport. Visa is on-arrival for Pakistani passport holders which is a great convenience.

Ascent routes

There are several ascent routes on Kilimanjaro, all non-technical climbs. Some of these routes and their descriptions are given below:

1. Marangu: Relatively easier, accommodation in huts

2. Rongai: Easiest route, excellent success rate

3. Machame: Most popular, most scenic

4. Lemosho: More scenic, expensive

5. Shira: Similar to Machame, but tough first day

6. Umbwe: Very direct, very steep. Exposed in parts

7. Northern: New route. Longer, easier

We ascended the mountain by the popular Machame route. Though more difficult than the Marangu route, it is more scenic and passes through different habitats ranging from rain forest to semi desert and alpine desert.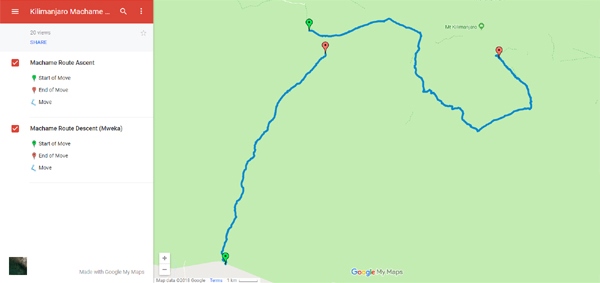 Preparation and gear

Preparation for Kilimanjaro (or any such expedition) is the key to climbing success. Most of the expeditions allow around 20 kilograms of personal items that are carried by the porters. Here is a list of my personal items at Kilimanjaro.

1. Clothing: Hard shell jacket/pants, rain jacket/pants, hiking shirts/pants, base layer, fleece jacket, thin gloves, heavier gloves for summit day, sturdy hiking boots.

2. Gear: A 52-litre backpack to carry daily personal items, zero-degree Fahrenheit sleeping bag, headlamp, batteries, camera, tripod, water bag or bottles.

3. Food: Expedition company should provide three meals a day but you may carry your energy bars and so on.

To climb Kilimanjaro, one must sign up with an expedition company. The expedition company will take care of all the permits and clearances. I joined a company called Climb Kili just based on an acquaintance's experience. I met our climbing guide Herment Mosha at the airport and later in the hotel, met three other trekkers who I was going to be climbing with.

Machame Gate to Machame Camp

The first day starts on a wide trail through a dense forest, green and refreshing. There were no scenic views on this day but the flora and fauna that kept the trek interesting. We saw white neck raven, blue monkey, fireball lily flowers and other interesting plants along the way. The trail soon got thinner but still remained a standard trek all the way to the Machame camp. As we approached the camp, the ascent became flat and the valley opened up.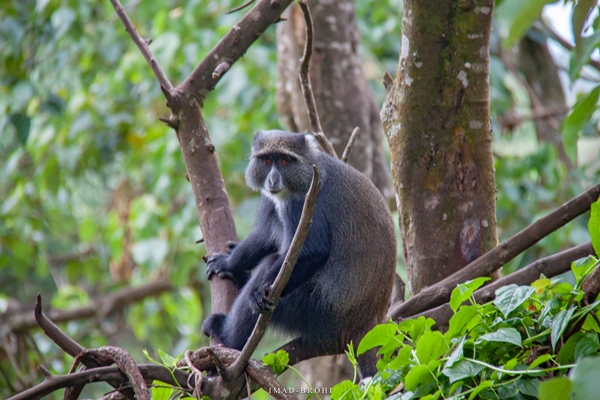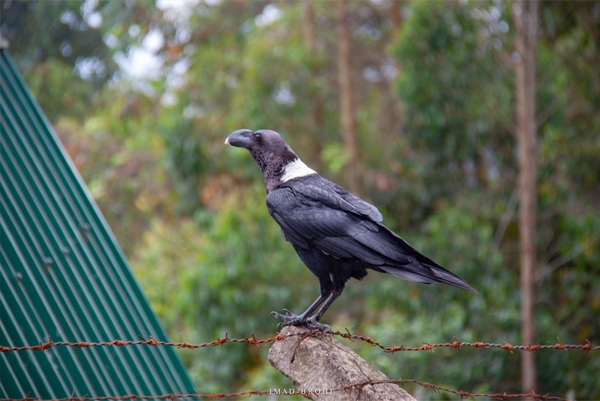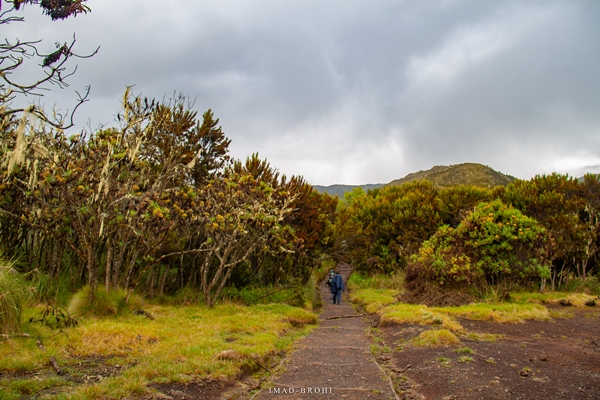 Machame Camp to Shira Hut

After Machame Camp, the trek starts on a thin trail, mostly through grass with steep ascent. After an hour of climb, the valley opens up and then a simple trek takes us all the way to Shira campsite (3,810 metres). It is here where many people start feeling the effects of altitude sickness. The campsite is named after one of the three cones of Kilimanjaro: Shira, Kibu and Mawenzi. Shira peak, however, has sunk in over geologic times. The campsite offers a beautiful view of Mount Meru and the town of Moshi.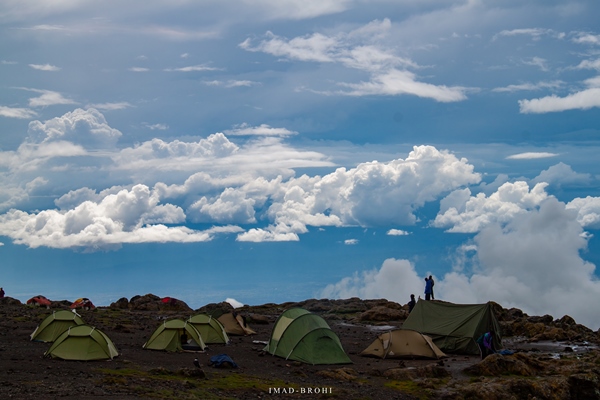 Shira Camp to Barranco Camp

The third day is very important for acclimatisation as the route climbs high to Lava Tower (4,600 metres) where parties have lunch and then descend to Barranco Campsite (3,960 metres); an acclimatisation technique called climb high, sleep low. It was a very beautiful day with an exceptional view of the volcanic valley. It is also where we saw Drendosenecio Kilimanjari, a plant native only to the slopes of Kilimanjaro, for the first time. We also saw Lobelia Deckeni, a plant that is only found in the mountains of East Africa between 3,800 and 4,300 metres. Approaching the camp, the view became more beautiful with tens, maybe hundreds of Drendosenecio Kilimanjari along the way until we noticed a camp sitting under a massive rock wall.




Baranco Camp to Karanga Camp

Day four is the most exciting of this trek as we challenge the massive Barranco wall. The wall did look intimidating from the camp but it turned out to be much more fun than scary. There are a few spots with some exposure particularly one called 'the hug and kiss rock'. Once at the top of the wall, it is a simple hike to the Karanga camp. It was at Karanga where we get the first views of Kibo, the highest peak of Kilimanjaro and our ultimate target.




Karanga to Barafu

Karanga to Barafu is a short day trip and some parties combine it with day four. But having it shorter is better in my opinion, as it gives some time to rest before the summit push. It starts simple with a stroll across the barren valley but there is a steep climb just before the Barafu camp at 4,665 metres.




The summit push

After reaching Barafu, we were served an early lunch and went into our camps to sleep before the summit push. It was very quiet and slowly tents lit up as climbers got ready to prep for the summit. After a few minutes, we could see a long line of hikers heading up, their head lamps lit up in the darkness on the mountain. This was probably the toughest night for most of us. Lower oxygen levels and steep ascent makes the climb extremely difficult.




After five to six hours of gruesome trekking, we finally reached Stella Point, the rim of the volcanic crater (5,756 metres). From here we witnessed an incredible sunrise, one that we will never forget. From Stella Point to summit is a 45-minute gentle push at the crater rim, but the fatigue makes it difficult at this point.




Descent to Barafu and Mweka Camps

We stayed at the summit for a few minutes, taking pictures before starting our descent. In the next few hours, we had returned at Barafu campsite. After lunch and a quick nap, we descended another 10 kilometres down to Mweka Camp.




Mweka Camp to Mweka Gate

From Mweka camp to Mweka gate, where the hike ends, is a 10 kilometres hike through the rain forest much like day one but with lots of flora and fauna.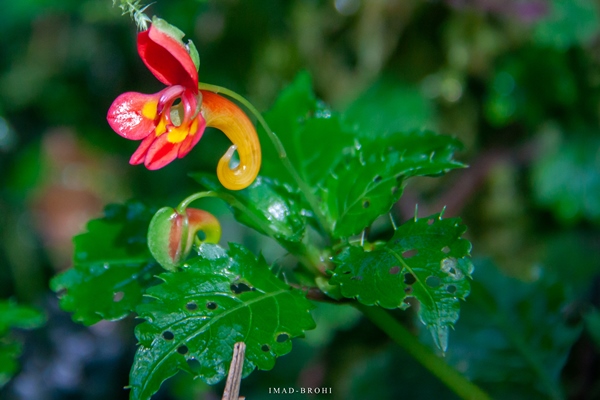 At the gate was a national park outpost where we received our certificates for a successful ascent of Kilimanjaro. The organisers had arranged a small lunch there with some live music which was fantastic to end a tough climb. We ended the trip with some songs and dance, singing the famous Kilimanjaro song and later drove back to Arusha to take our flights back home.

The trip to Kilimanjaro and Tanzania ended but the memories will remain etched in my mind forever.




I recorded the trip on my GPS watch but lost the first two days of the tracks. A video of the trek from Shira Camp to Stella Camp is below:


All photos: Imad Brohi
Facebook Conversations
COMMENTS (2)
Comments are moderated and generally will be posted if they are on-topic and not abusive.
For more information, please see our Comments FAQ