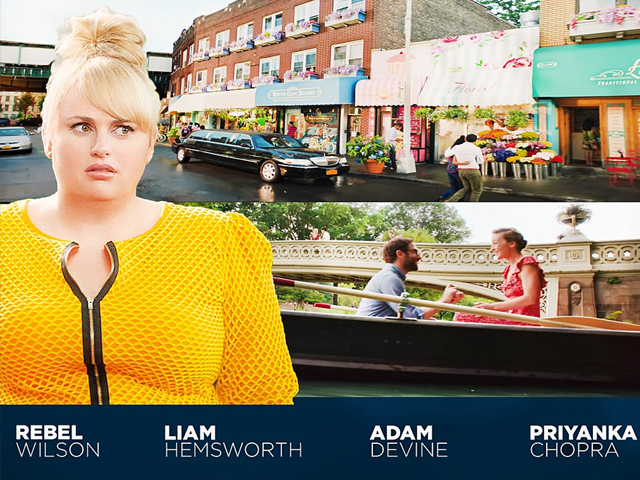 ---
Will 'Isn't It Romantic' be the ultimate 'anti rom-com' to end all romantic-comedies?
Rom-com fans looking for a laugh at the expense of their favourite films and clichés will want to check this one out.
---
Imagine being stuck in a universe made up entirely of romantic comedy stereotypes. And to make things even worse, imagine if that universe was rated PG-13! 

That's the living hell Rebel Wilson's character Natalie finds herself in as she wades through rom-com clichés in Isn't It Romantic, a meta romantic comedy that's on a mission to lampoon its own genre.




It's a premise somewhat akin to last year's Amy Schumer starrer damp squib I Feel Pretty – a woman suffers a head injury, gets knocked out and wakes up in an alternate version of reality. But unlike the 2018 comedy, the change she wakes up to here isn't focused on the protagonist's self-image, but on everything else around her. She suddenly has a nicer apartment, expensive clothes and shoes, and a hot hunk (Liam Hemsworth) swooning over her to boot.




It's not a particularly ingenious plot, but it does have the potential to yield comical results. Ultimately, how well it turns out will depend largely on the strength of the script. The movie needs a sharp screenplay to satirise the rom-com tropes we are all familiar with; without a good script, the film could end up generating exasperated eye-rolls from the audience instead of laughs.




The cast isn't altogether dazzling, but the leads seem well-suited for their roles and are fairly amusing in the trailer. Wilson may not be the "first-ever plus-sized girl to be the star of a romantic comedy" as she wrongly claimed recently, but the Australian actress still seems charming as the protagonist. Fellow Aussie Hemsworth also seems suitably cast as the attractive love interest in her fictional life.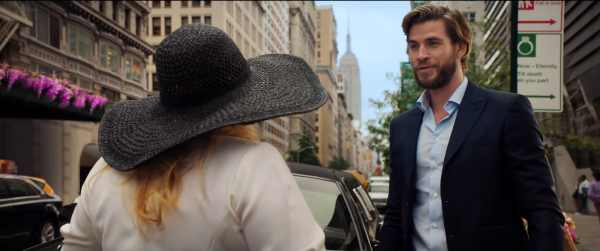 Adam Devine and Priyanka Chopra appear in supporting roles. The latter gets about two-and-a-half seconds in the trailer, and one can only hope this isn't one of those instances where a famous actress is cast just to attract an audience or make the film seem diverse, and not because she has an integral part to play in the plot.




Isn't It Romantic tries to put an interesting spin on rom-coms – a genre that has historically been targeted towards women – by presenting itself as the 'anti rom-com'. However, it still seems unlikely the film will excite viewers who don't enjoy romantic comedies in general. Rom-com fans looking for a laugh at the expense of their favourite films and the genre's clichés will probably want to check this one out.




Directed by Todd Strauss-Schulson (who did a fairly good job with the slasher comedy The Final Girls in 2015), the film will fittingly be released on Valentine's Day next year.

All photos: Screenshots