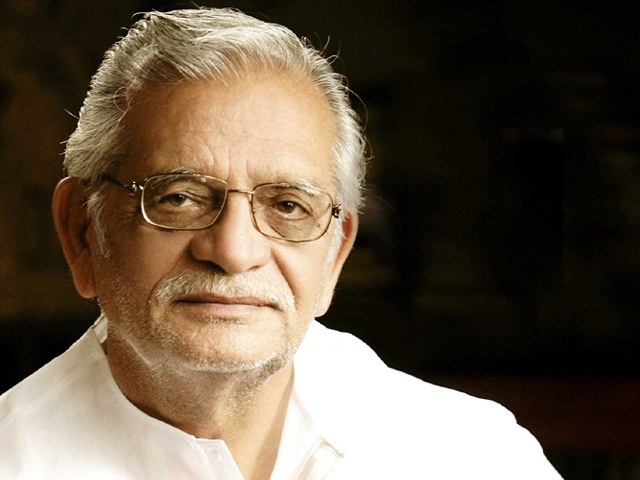 ---
Happy 84th Birthday to Gulzar: 5 short poems for the 21st century revoluntionary
Gulzar's love for both Urdu and Pakistan is well-known. These poems put him on par Iqbal, Faiz and Ahmad Faraz.
---
Gulzar remains one of the most influential, intellectual and cultural figures in the Indian subcontinent. His towering contributions as a poet, short-story writer, filmmaker, scriptwriter, lyricist and a story-writer for children are well-known. What is less well-known is the fact that he was born in the city of Dina, near Jhelum in Punjab, 13 years before the Partition.

Today marks his 84th birthday, and thus the month of August is synonymous with the Partition of India as well as the birthday of Gulzar. Equally well-known is Gulzar's love for both the Urdu language and Pakistan.

As a birthday tribute, I have chosen to translate five of his short poems which showcase Gulzar's revolutionary side, as well as the fact that in his initial years, he was involved with the Progressive Writers Association. These poems put him on par with his other progressive counterparts such as Allama Iqbal, Faiz Ahmad Faiz and Ahmad Faraz.

The first two poems are gentle reminders by Gulzar to Iqbal and Faiz about the new circumstances and the ground realities, despite what the revolutionary slogans depicted.

In the third poem, Gulzar has given a knowledgeable hint about revolution. Despite his modern tone and style, there is a tiny revolutionary too present somewhere within Gulzar. This revolutionary wants to speak somewhat in the manner of progressives like Iqbal elsewhere, but perhaps is not brave enough. This is why he is limited in expressing his anger, but such an expression of rage too has its own importance.

The last two poems indicate my point. Taken together, these five poems speak urgently to the 21st century revolutionary, whether in 'Naya Pakistan' or in 'Shining India' across the border.

Someone just give Allama the news,

That the fields from where the peasant could not obtain bread,

No one even burnt the ears of wheat in the fields,

No one rose in revolt anywhere, neither a revolution came.

Funerals rise from village after village,

All of them are the funerals of peasants,

Who committed suicide by nibbling the earth of debt.

(Someone just give Allama the news)


---
The cage is sad friends!

A piece of green chilli lies there,

The bowl of water is empty, it had overturned.

The bird has long departed, the cage has nothing!

(The cage is sad, friends)


---
Ash too is beginning to descend into the eyes,

Of the revolutionary kept behind bars!

When the glowing coal has not been blown since long,

Even in the flame's eyes,

The whiteness of cataract descends.

(Ash)


---
Don't have anywhere to go,

Just loitering on the roads for nothing.

Breaking the signal somewhere,

Stopping someone in the tracks,

Someone will shout an abuse,

Another will blow the 'horn'!

At least we feel that we are alive,

We have an existence!

(Don't have anywhere to go)


---
I do not smoke cigarettes, it's true.

But just ask every passer-by this much,

That "do you have a match?"

There is a lot which I want to blow up,

But I am just not brave enough!

(I do not smoke cigarettes, it's true)
Facebook Conversations
COMMENTS
Comments are moderated and generally will be posted if they are on-topic and not abusive.
For more information, please see our Comments FAQ