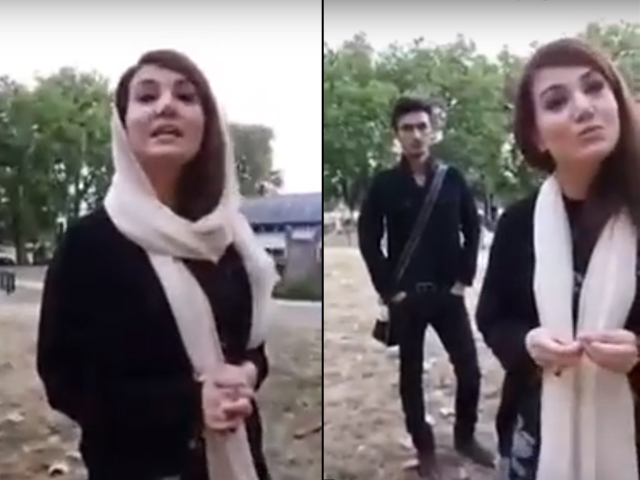 ---
PTI's citizen journalism: From the Sharifs and Junaid Safdar, to Reham Khan and Sahir Rehman
"It seems that anyone who is seen as a threat to PTI is pre-emptively targeted and then harassed for life."
---
The advent of social media and access to smartphones dawned an era of citizen journalism. Anybody can make a video through their mobile phones and upload it on social media to inform the world about an event. We have seen such examples during the Arab Spring, when citizens uploaded pictures and videos of the atrocities committed against them. Students in Bangladesh are also currently using the power of social media and user generated content to update the world on their protest against traffic laws, and the government's high handedness with them. 

As with anything else, citizen journalism has its pros and cons. Pakistanis have started on the wrong footing of this trend. Prior to elections, videos and pictures were going viral of protests and hooliganism outside the former Prime Minister Nawaz Sharif's Avenfield apartments. The Sharif family had to face abuse and instigation every time they stepped out of the house. It reached a limit when Maryam Nawaz's son, Junaid Safdar, was involved in a physical brawl with someone who allegedly abused his mother.

No surprises then that this time a video has surfaced of Reham Khan and her son, Sahir Khan, facing such nonsense by a woman in a London park, while they were recording for an interview.

https://www.facebook.com/malikshahbaza1/videos/2380652338628681/

Reham and Sahir show complete composure and grace while handling the troll as Reham tries to reason with her before exiting the public place. The woman, who I will call a troll, clearly seemed to be a Pakistan Tehreek-e-Insaf (PTI) supporter due to her line of questioning and what she is heard saying in the video.

Any son would have lost his cool, just as Safdar did in the previous scenario, if his mother was being bullied the way Reham was. But Sahir kept his cool and was even reprimanded by Reham when he answered the woman back after continuous instigation. He himself admitted this when I asked his views on the incident.

"My mother is very particular about restraint, especially towards females. She even reprimanded me for replying to the lady. But in the end, you can only laugh at the craziness on display."

Sahir also feels his family has had to face such harassment for years now, even before Reham's book came out.

"It seems that anyone who is seen as a threat to PTI is pre-emptively targeted and then harassed for life. In this case, we had a woman following us around and filming non-stop, while we were conducting an interview in a public place. Then she began to harass and intervene. Speaking against the leader of PTI is not allowed. Anyone who does so will be silenced through harassment and intimidation, since legal means would result in humiliation."

I personally do not allege that all PTI supporters and leaders condone this fascist mentality. However, the trend does seem to point in that direction. This is evident on social media, where any TV anchor that does not agree to PTI's policies is abused by some supporters of PTI. Even a cursory glance at Reham and Sahir's own Twitter feed will prove the same. Even CNN anchor Hannah Vaughan Jones, who interviewed Reham, was not safe from the vitriol.


Received torrent of abuse for iv w/ @RehamKhan1 @CNNi. For the record, she was invited as she has unique insight into #ImranKhan & is engaged/articulate about #Pakistan. Shame on those who would silence free speech w/hatred & disgusting language https://t.co/weIzF8K2g5

— Hannah Vaughan Jones (@HVaughanJones) July 29, 2018


Perhaps one could tolerate the fascist behaviour and intolerance on social media but the culture of transferring this behaviour in the real world is disturbing and dangerous. Many celebrated when people resorted to hooliganism outside the Avenfield apartments and when a shoe was thrown at Nawaz. Similarly, they continue to applaud now when Reham and her son are bullied in a public place. This runs the risk of encouraging others to do the same and becomes a dangerously slippery slope.


The girl who exposed and shoot Reham Khan's secret interview with Indian media in the hidden place in the park should come and show herself in public/social media, she is a brave girl and she had an answers of every nonsense question RK and her son asked.

— Imran Ahmad (@ImranInc) August 6, 2018


One can disagree with another, and I disagree with Reham's views on many things, but this has to be done through discourse and a healthy debate instead of abuse and bullying.

PTI has a larger responsibility to encourage a more inclusive environment and healthy debate, whilst discouraging such acts of bullying because the party itself started this culture of intolerance by calling their political rivals 'motu gang' (thus also fat-shaming).



Otherwise, more people will start echoing Sahir's thoughts when he says,

"In addition to being a party built on intolerance, incompetence and corruption, PTI is now establishing itself as one that actively encourages abuse, harassment and misogyny. It's sad to think that this is the future of Pakistan."

Even a murderer deserves their fundamental human right to individual dignity. Let us be more tolerant in Naya Pakistan and learn to disagree with respect and civility, regardless of how wrong we believe someone to be. Let us use the power of citizen journalism in more positive ways instead of trolling public faces we disagree with.