 ---
Mulk unmasks terrorist attacks and Muslims in India, but can it do justice?
After labelled it as "pro-Muslim", Indians have gone one step ahead by claiming it is produced by Dawood Ibrahim.
---
From the 1969 Gujarat riots to the 2014 Assam violence, Muslims in India have frequently become victims of violence at the hands of its Hindus. Many a times, Muslims who were born in India and are actually Indians have been questioned about their patriotism and loyalty to their country due to their religion. The film Mulk, whose trailer was released recently, revolves around a similar issue and stars Rishi Kapoor, Prateik Babar, Taapsee Pannu, Ashutosh Rana and Rajat Kapoor.

The trailer shows a Muslim family whose son is a suspect in a terrorist attack, which leads to the entire family being persecuted. Kapoor portrays Murad Ali Mohammed, the head of the Muslim family who now has to prove his loyalty towards his nation. Pannu portrays a defence lawyer who vows to clear Murad and his family's name and restore their honour.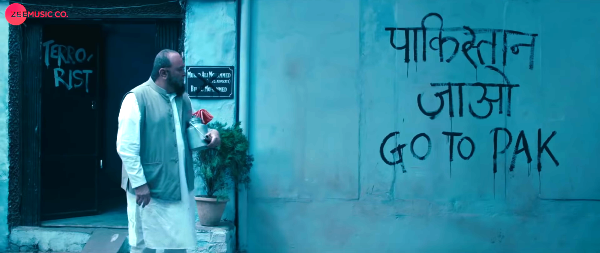 The trailer includes scenes from the courtroom, reminding one of Pink, and promises an intense emotional ride with a very gripping plot. Pannu did a brilliant job in Pink, but in this film, she gets to be the one asking the questions.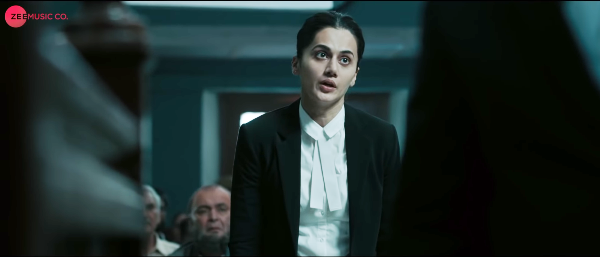 Rana portrays the public prosecutor who is hell bent on proving that Murad and his entire family were co-conspirators in the bomb blast. As an actor, Rana has proved his mettle time and again in movies like Dushman and Sangharsh. With this film, I am sure he will be aiming to achieve what Amresh Puri did in Damini.

As for Kapoor, there is no doubt he is an extremely talented and versatile actor who can pull off any character, but in this one, it is hard for me to buy him as a bearded and devoted Muslim. Kapoor portrayed a Muslim in Agneepath as well – and he did it quite brilliantly – but Agneepath's Rauf Lala was quite different from Mulk's Murad. For me, Kapoor is simply not believable as a bearded Muslim trying to regain his lost honour and prove his loyalty to his country.




Mulk has been in hot water after Pannu passed some remarks against religious discrimination during the trailer launch of the movie. Since then, the movie has been labelled "pro-Muslim". Indians being Indians have gone one step ahead by claiming it is being produced by Dawood Ibrahim, but at least they aren't claiming it's being produced by a Pakistani pigeon.

I, for one, believe the movie is showing what has transpired in the past, and tries to address an important issue which will only claim more innocent lives if not resolved.


An open letter to all the trolls. Bring it on!!! pic.twitter.com/QSLMOBLmnz

— Anubhav Sinha (@anubhavsinha) July 15, 2018


The movie has been directed by Anubhav Sinha, who has movies such as Cash, Dus, Ra One and Zid on his resume – clearly indicating that Sinha is not the master of his art. His movies are flawed and not well executed, and most of the time they don't even have a decent plot.

Mulk may have a plot with a lot of potential, along with an extremely talented cast, but it also has a director who has churned out one bad movie after another. I will be surprised if Mulk gets good reviews and performs well at the box office, because at the end of the day, a movie as important as this requires finesse, which is exactly what Sinha lacks.

Mulk hits theatres on August 3, 2018.

All photos: Screenshots