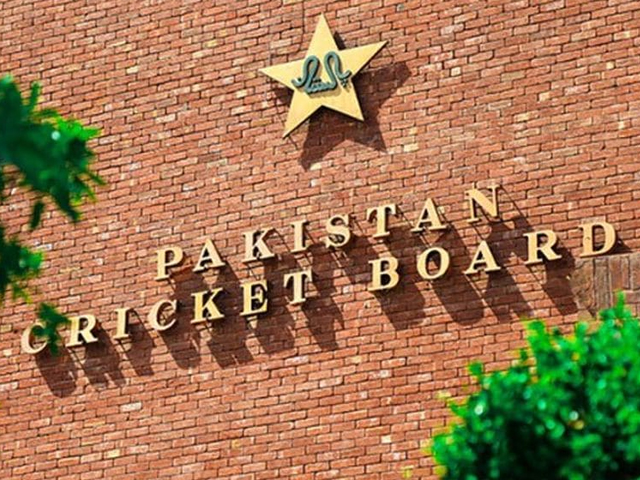 ---
Why limiting players' league participation is an essential move by the PCB
When players choose to participate in every tom, dick and harry league, it brings injuries, fading fitness and fatigue
---
Once in a blue moon, I find myself agreeing with the Pakistan Cricket Board (PCB). The decision to limit the participation of centrally-contracted players in franchise cricket around the globe is one of those odd instances. The cap placed by PCB was writing on the wall, it was only a matter of time for them to step in.

When the players choose to participate in every tom, dick and harry league around the world, it comes at a price. A human body is not immortal. Even if the player is at his peak, in terms of his fitness at least, there is only so much he can play before becoming a victim of fatigue and injuries.

Mohammad Amir's recurring knee injury is a glaring example of the aforementioned.

Risking injury is a personal decision when you're not taking a salary from the PCB as a centrally-contracted player, but when you are, it's not a personal decision anymore. You are paid to remain fit and play for the national side.

Yearning for more income is a natural human desire. It exists in me, you and everyone else who has an aspiration to constantly improve their lifestyle. Cricket players are no different than us, therefore it would be hypocritical to blame them for their craving to participate in maximum leagues and increase their financial worth.

However, playing for the national side is a dream for most of us. If the players that have been bestowed with the honour to wear the Pakistani green jersey cannot restrict themselves to participating in only two quality leagues per year, then maybe it's best they leave international cricket altogether. After all, if the player truly believes in his potential as a franchise cricketer, he can willingly give up his contract with the PCB.

Keeping legs in two boats at once isn't going to sail you far, eventually you will have to stick with one.

If the national side is of top priority for a player, then this participation cap shouldn't hurt that player too much. Two leagues per year is still a decent chance to bag some quick money without pushing your body towards exhaustion. A player is an asset to the PCB and protecting its fitness from depreciating falls within its responsibilities as well.

For those who would complain about Pakistan's narrow mindedness for placing a limit that no other board has done, need to understand that Pakistan faces a unique problem. Top players from other countries bag the Indian Premier League (IPL) contract and get a huge spike in their financial standings by only participating in one league. Pakistani players, on the other hand, are banned to participate in the highest paying cricket league in the world, hence they try to make up for it by playing several other unnecessary leagues.

While it's unfortunate for Pakistani players to not have an opportunity to earn a lifetime through IPL, it is not feasible to allow our players to go on franchise cricket frenzy. In a country like Pakistan, no one actually follows through on their responsibility unless it is enforced upon. Similarly, PCB is only taking a step to ensure that our players do not neglect their duty to the national side and remain in top notch form, and there is absolutely nothing wrong in that.

It would be interesting to note how other boards react to PCB's initiative. If other boards take a similar path, then all the leagues around the world will have a tough time securing international stars. Pakistan Super League (PSL) itself would have to compete hard against other leagues to prove that it is indeed one of the top leagues in the world and worthy enough that the players would want to include it in their limited slots.

For the time being, PCB is leading from the front to protect its players and give international cricket a much higher priority. It's a move we should all welcome.

Players not part of the central contract and retired players will still have the freedom to earn a living from alternative leagues. They are not subjected to the participation cap. On the other hand, centrally-contracted players are our investments and we deserve to see them in full fitness for Pakistan's national team before any other team.

The participation cap should put the focus of the players in the right direction. The goal for centrally-contracted players should be on securing quality deals not on quantity. PSL, Big Bash League (BBL) and County Cricket are among the top deals available to Pakistani players in terms of money and quality of cricket. The participation cap should help push Pakistani players to remain within these quality leagues.
Facebook Conversations
COMMENTS (6)
Comments are moderated and generally will be posted if they are on-topic and not abusive.
For more information, please see our Comments FAQ