---
Hilarious yet heartwarming, '102 Not Out' proves that age is just a number
In an industry specialising in 'masala' films, it is rare to see movies revolving around age & parental...
---
When two legendary stars of Indian cinema come together for a movie after 27 years, you know something wonderful is in the making. Amitabh Bachchan and Rishi Kapoor, two Bollywood veterans with multiple hits and accolades to their names, have united for the first time since 1991, when they starred together in Ajooba.

Both actors have starred together in films before as brothers, but this time around they will be portraying father and son. The movie, titled 102 Not Out, looks nothing like what usually comes out of the Bollywood factory.

The movie is directed by Umesh Shukla, who was also the man behind the highly acclaimed and thought-provoking film, Oh My God.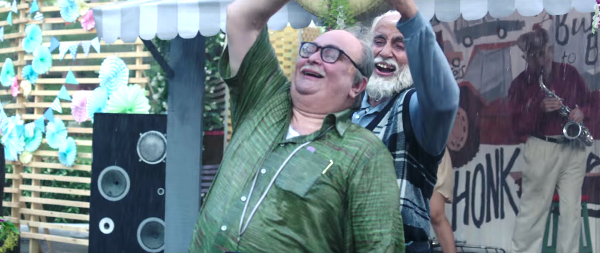 The trailer starts off with Bachchan planning to become the longest living man on earth, with only 16 years left before he breaks the world record of a Chinese man.

Yes! Big B portrays a 102-year-old father in this movie. While Bachchan plays an optimistic old man with high hopes, Kapoor plays his 75-year-old son who has accepted his old age and is a dispirited man.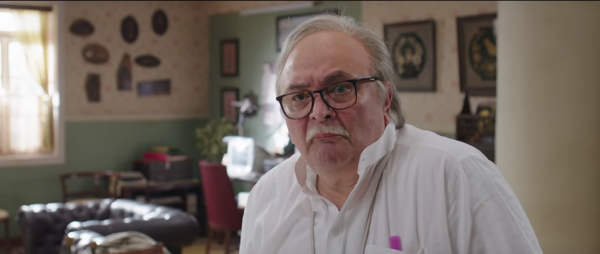 The father later decides to send his son to an old age home, which is when things go a little wild.

There's also a love angle involving Kapoor, who has parted ways with his wife, while his father encourages him to write a love letter to her. A love letter which, as pointed out by Big B, even though is written in Hindi, is not really in Hindi. The trailer is thus full of light moments and witty one-liners.




The scenes involving Bachchan and Kapoor are quite funny and clever. The movie also promises to have some emotional moments, as Bachchan's character can be heard saying,

"If your children grow up to be rascals, then forget them. Just remember their childhood."

In an industry that specialises in 'masala' films, it is rare to see movies revolving around old age and parental relationships, which is why Bachchan and Kapoor's relationship is sure to resonate with the audience as well.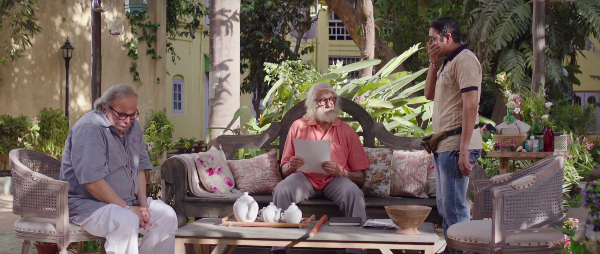 Bachchan and Kapoor have undoubtedly proven their comedic and dramatic acting chops with their roles in the past. It is quite refreshing to watch Big B playing a comedic role after a while, as he has been seen in more dramatic roles as of late.

102 Not Out releases on May 4, 2018. May the force be with this one.

All photos: Screenshots
Facebook Conversations
COMMENTS
Comments are moderated and generally will be posted if they are on-topic and not abusive.
For more information, please see our Comments FAQ