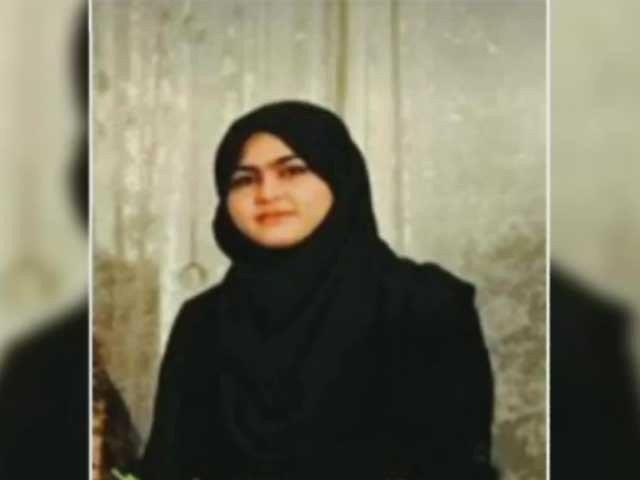 ---
Rules and laws apply to all but Imran Khan, PTI members and K-P police
In cases where criminals were caught within 48 hours by K-P police, the rapists were not relatives of PTI officials.
---
There are times when I almost feel sorry for Imran Khan. Every time he makes a statement blaming Nawaz Sharif or some other opposition leader, something similar ends up happening to make him eat humble pie.

For instance, when he proclaimed that he didn't believe in dynasty politics like the Sharifs and the Bhuttos, but then gave a party ticket to the son of the disqualified Jehangir Tareen, despite there being hundreds of other honest workers in his party who deserved it more. Or when he defended Rao Anwar upon his sacking by Nawaz, but then had to eat his words after the errant police officer turned out to be a murderer on the run. And of course, most recently, when he jumped into the fray and supported TV anchor Shahid Masood's claims regarding Zainab's killer and his bank accounts, and that a Punjab MNA belonging to the Pakistan Muslim League-Nawaz (PML-N) was part of an international pornography ring; all alleged claims the anchor has been unable to prove in court.

And who can forget his famous "lanat" speech, when he supported his mentor, Sheikh Rasheed, and said he would resign from the National Assembly? There are no talks of resignations now. On the contrary, when he shamelessly claimed that all his party parliamentarians have handed their resignation letters to him, one of them immediately denied it. But of course, none of this has had any effect on Imran. I wonder if he feels any shame, now that Rasheed too has decided not to resign (undoubtedly to avail the benefits of being an MNA for its remaining tenure of four months!).


When a Parliament, which must protect nation's interests, passes a person-specific law allowing a disqualified person guilty of Rs 3 bn money laundering, tax evasion, concealment of assets, forgery & perjury to become head of a pol party, then such a law is a "laanath" on Parl.

— Imran Khan (@ImranKhanPTI) January 18, 2018


Let's consider what happened when Imran went all out to defame the Punjab government in its alleged mishandling of the Zainab rape case. Denouncing the Punjab police and its government, he suggested that since Zainab's father had appealed to the Chief Justice of Pakistan (CJP) and the Army Chief to help find the killer, this indicated that the public had lost confidence in the government and the police. However, in a surprising twist, two incidents happened in rapid succession in his own Khyber-Pakhtunkhwa (K-P), where his own party has been in charge for over four years.

The first was the rape and murder of four-year-old Asma, whose killer remains at large, even after 20 days. The other case is that of Asma Rani, a medical student who was recently shot dead for refusing a proposal in Kohat. The killer, Mujahid Afridi, is also said to be the nephew of Pakistan Tehreek-e-Insaf's (PTI) local district president. Rani's father, in a heart-breaking plea, asked the CJP and the Army Chief to help him get justice.

https://twitter.com/twitter/statuses/958445663704018944

So what does Imran have to say now, in light of these developments? Strangely enough, he continues praising the K-P police. Even more strange is the fact that, even though he went to Kasur and Lahore to denounce the Punjab police, he has not had the decency to do the same and go meet the parents of little Asma or the beleaguered family of Rani, who seek justice to no avail.

But then again, Imran's policy has always been to either turn a deaf ear to all crimes taking place in K-P, or attack a certain media house for pointing out such "awkward" instances, such as the rape of children or women being stripped and forced to parade naked. In fact, even though the Supreme Court itself criticised the K-P police for being negligent, Imran still maintains that it is the best police in the country.

Of course, the K-P police is highly efficient when it comes to failing to take appropriate and timely action whenever members of the PTI are involved in crimes. It allowed PTI councillor, Arif Khan, to escape to Bangkok after the lynching of Mashal Khan a year ago. It failed to take action after Sharifan Bibi was stripped in public, because of pressure from the notorious Ali Amin Gandapur. On an interesting side note, Gandapur was once caught on his way to Bani Gala with large bottles of what he claimed was honey, but was in fact whiskey.


Astoundingly, the Chief Minister of K-P, Parvez Khattak, casually dismissed the incidents of rape and murder in his province, by saying that such incidents happen all over the world and that his police force should not be criticised for a few such instances. He also said that it was all a planned campaign against his party, repeating the same tune his party head does whenever he is criticised for his failings.

To be fair, there have been instances when the K-P police has acted promptly, such as when it arrested the five rapists of a boy in Haripur within 48 hours.


After a sad incident was reported on 27-1-2018 in #Haripur of a boy been raped by 5 offenders, #KPPolice swiftly responded with arresting all offenders with in 48 hours

Names of offenders arrested are below :-
1. Ashfaq Ahmad
2. Khurram
3. Arsalan
4. Ahmad
5. Constable Shahzad

— KP Police (@KP_Police1) January 29, 2018


But it is important to note that in the cases where the criminals were caught within 48 hours, the rapists were not relatives of PTI officials. One can only wish that the K-P police would be equally efficient in cases in which those associated with and belonging to PTI are complicit.

I have accepted that Imran's followers will perhaps always remain blind to his shortcomings, but if they really want to know what the common residents of K-P think of PTI, then they should really watch these eye-opening videos.

https://twitter.com/twitter/statuses/958836098322583552

https://twitter.com/twitter/statuses/958410602627633152

The question lingering in everyone's mind is, when will Imran turn his attention from what is happening in other provinces and do something to make the lives of those living in K-P better? Given all that Imran has accomplished thus far, one is not wrong to expect more maturity from him. One is also not wrong to be thoroughly disappointed by his persistently inexcusable and immature behaviour.

I have my doubts on whether it is possible for Imran to change, but it can be argued that miracles are always possible. One of these days Imran may do something that will pleasantly surprise us, such as finally putting his money where his mouth is and taking action against the negligence of the K-P police or the crooks in his party. One can only hope that the tabdeeli in Imran's naya Pakistan will start with him.