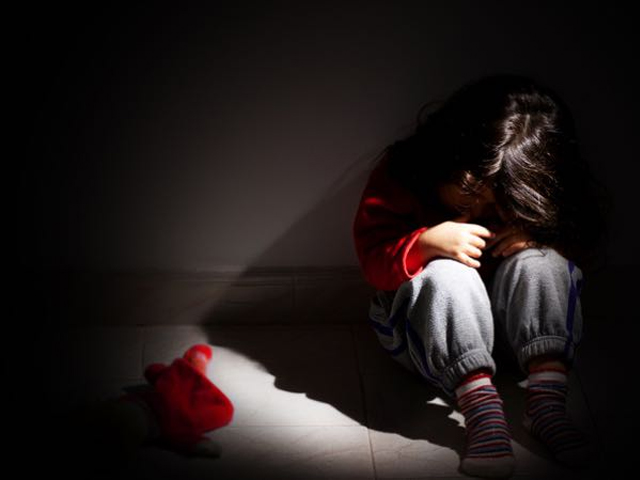 ---
Her favourite red sweater and her favourite bhaiya
Zara was adamant on wearing the same red sweater every day, perhaps because her bhaiya told her he liked it.
---
"My sweater is red and my leggings are blue,

My bangles are shiny and my shoes are new,

My teeth are brushed and my hair is done,

I want to play outside and show my shoes to everyone,

But mother says don't go, there are animals on the street,

I don't see no animals, but a nice man with sweets,

Maa animals live in the jungle, some also live in the zoo,

And that's where the nice man will take me if I am good too…"

She woke up that morning to the sound of the motorbike's engine revving.

"Abba jarahay hain!" Zara sat up suddenly.

(Father is leaving!)

She quickly got out of bed and ran out into the yard to talk to her father before he left.

"Dhiyaan se! Geela farsh hay!" Her mother warned sternly, as she hunched over the pail of water, washing the brick floor.

(Be careful! The floor is wet!)

She skidded to a halt right in front of her father's bike, which seemed unwilling to start. Startled by her sudden arrival in between his huffing and puffing attempts to start the Godforsaken thing, Azeem stopped.

"Abba! Aaj tou aapne chiryaa ghar le jaana tha. Kaam pe kyun jaa rahay hein?" she asked, clearly unhappy that he had forgotten about their plans.

(Dad, you had to take me to the zoo today. Why are you going to work?)

"Puttar, mujhay yaad hay par abhi tou itni subha hay na. Udher tou sham ko jayengay na. Main aaj jaldi ajaounga na. Kaakay ko bhi le jaingay sath."

(My child, I remember but it is too early in the morning right now. We'll go there in the evening. I will come home early from work today. We'll take the little one also.)

He got off the bike and picked her up in his arms. Planting a kiss on her cheek, he reassured her they would go. She nodded her head. She had been waiting all week to go to the zoo and her father had promised that Sunday would be the day. She waved good bye to him and went to her mother who was calling her. After breakfast, Zara sat doing her homework, impatiently glancing at the clock, waiting for it to strike 6.

"Red wala sweater nikaalo na Amma!" she pestered her mother who was finishing the chores.

(Please take out the red sweater, Mom!)

It was her favorite sweater that her Khala (maternal aunt) had given to her on her 8th birthday last month. She used to wear it every other day despite her mother's urging to wear something else and not wear it out. Red is my favourite colour, she had told her mother.

"Meray bachay is mein thand lagegi na, patla sa hay. Kuch mota pehan kay jana, bohat sardi hay na," her mother had urged her lovingly.

(But my child, you'll feel cold in this, it is so thin and airy. Wear something thicker, it is very cold)

But Zara was adamant on wearing the same red sweater that day too.

She used to wear it every day for going out in the street to play.  He had also told her he liked her red sweater. Perhaps that is why she insisted on wearing it. She sat there thinking about him...

Once she told her mother about the nice bhaiya (brother) in the street who had picked her up when she fell while playing hop-scotch. Her mother had asked her to thank the bhaiya and play carefully next time. But the bhaiya didn't like it when she told him that her mother asked her to thank him.

"Main tumhara dost hun, Amma ka tou nahin. Unko kyun bataya? Meri katti tumse. Ab chocolate nahin laaya karunga!" he had turned his face away.

(I am your friend, not your mother's. Why did you tell her? I am upset with you. Won't bring chocolates for you anymore!)

Worried, Zara had promised not to tell anybody about him.

"Phir se pakkay hojaain, hum dost hain na?"

(Please don't be upset with me, we are friends right?)

She started seeing him every other day. He would stay on the corner of the street on his bike and sometimes he used to play cricket with the older boys. Zara usually ran up to him when he waved to her and he would then give her chocolates or toffees. He always had all kinds of sweets that were Zara's favourites. She didn't stay long with him as she wanted to play with her friends and also she got bored after eating the sweets.

Then one day, he had told her about the new zoo that had been constructed nearby and offered to take her there. She had never heard of a place like that before. All the animals that she had seen pictures of at school were present in the zoo.

"Wo udher rehtay hain. Babbar sher aur uskay bachay, bandar aur haathi bhi!!" he had told her, his eyes glistening with excitement.

(They all live there. Lion and his cubs, monkeys and elephants too!)

It had piqued her interest.

"Main abba ko kahungi meinay bhi jana hay zoo," she told him.

(I will tell dad that I also want to go to the zoo)

"Acha, wo nahi le jaingay wesay puch kay dekh lena, kaam pe hotay raat tak. Main le jaounga tumko, jana hay?" he had asked her.

(Okay, you can ask him but I don't think he will take you, he is stuck at work till late at night. I'll take you, do you want to go?)

She nodded excitedly. But he made her promise; he would only take her if she told nobody about their friendship. Making that promise, Zara returned home, happily unwrapping a chocolate éclairs toffee that her friend bhaiya had given her.

But bhaiya didn't return for many days after that. She would wait every day after her hop-scotch session but the street corner, where he usually stood, was empty for days on end. But he didn't show up. Dejected, Zara decided to ask her father to take her to the zoo.

"Mera puttar, le jaounga. Kisi din dukaan band karunga jaldi!" her father told her, but he couldn't make time.

(My child, I will take you. One day I will close my shop early and we can go!)

So that fateful Sunday afternoon, as she donned her red sweater, Zara sat waiting eagerly for her father. It was almost maghreb (dusk time) when she got up to look outside the gate. Her mother was busy in the kitchen and her baby brother was asleep.

"Gali kay konay se hi Abba ko rok lungi, phir jaldi se chalay jaingay hum zoo," she thought to herself.

( I will catch dad from the corner of the street only, and then we can go the zoo)

She opened the gate and quietly slipped out. Out in the street, she realised it was already getting dark. Scared, Zara turned to go back into her well-lit house when suddenly someone called her name from behind,

"Zara! Bhaiya ki jaan!"

(Zara, my darling!)

It was him! Gleefully, Zara ran towards him.

"Abba nahin aya na?" he inquired, looking at her.

(Your father did not come, did he?)

Bemused, she shook her head. He picked her up and made her sit in the front seat of his motorbike.

"Main abhi zoo le jata hun tumko. Udher sab intezar kar rahay tumhara!" he told her.

(I'll take you to the zoo right now. Everyone is waiting for you there!)

She looked back at him and wondered if she should ask her mother, but the motorcycle engine revved up, and caught up in the excitement of visiting the zoo, Zara forgot everything.

When they reached the zoo, Zara's excitement reached new heights. She saw the lights flickering and a signboard that said 'khush amadeed (welcome)'. It had balloons tied up on it and a lot of people rushed in inside. She couldn't wait to go in! But bhaiya stopped her as she started heading towards the crowd.

"Kya hua bhaiya? Hum bhi andar chaltay haina."

(What happened, brother? Let's go in.)

"Mera bacha, mujhay ek secret raasta pata hai, ussay hum jaldi andar chalay jaayengay, aur tumhain wahan bandar bhi milengay," he held her hand while she looked at him.

(My child, I know a secret way that will get us inside faster, and there are monkeys there too)

Zara wanted to get inside as soon as possible and bhaiya said he was going to show her the monkeys.

"Chalen bhaiya, phir hum mor bhi dekhen ge na?"

(Let's go brother, then we will also see peacocks as well right?)

"Haan beta, bilkul," bhaiya replied as he held her arm on tight and turned towards an alley that led behind the zoo.

(Yes, ofcourse my child)

It grew darker and darker as they walked deep inside the alley.

"Bhaiya aur kitni dair mein puhnchain ge?

(How much longer will it take to get there, brother?)

"Bus thora aur," he replied as his grip on her grew tighter.

(Just a little more)

She suddenly felt really cold in her sweater. She thought back to when her mother warned her against it.

"Amma ki baat maan leni chahiye thi, buhat thand hai yahan toh," she thought back to when her mother warned her against it.

(Should have listened to mother, it's so cold here) 

Zara looked behind her and all she could see was darkness; there was nothing there for her to see.

"Bhaiya mujhay darr lagraha hai," she said, looking ahead where there was nothing but a cat walking away.

(I'm feeling scared)

He didn't say anything but just stopped there. He left her arm and looked down at her.

"Mujhay tumhara yeh sweater buhat acha lagta hai," he said in a slow hushed voice.

(I really like this sweater of yours)

Zara looked up at her bhaiya with a smile on her face, she knew he loved it and she wanted to thank him.

She gasped because what she saw wasn't her bhaiya, what she saw scared her. She tried to move back, but he shadowed her steps.

"Bhaiya, mujhay amma ke paas jana jai," she said, as tears started to well up in her eyes.

(I want to go back to my mother)

"Shh..." he slowly approached her and took her face in his hands.
---


Nisha's (Zara's friend) mother had looked out her window and seen Zara sitting on a bike with a stranger. She wondered who it was as she had never seen him at Zara's place neither did she remember him as any of her relatives. Puzzled, she decided to go to Zara's house to ask her mother about it. When her alarmed mother ran out into the street, Zara was long gone to the zoo.

The unfortunate mother never saw Zara again. A few days later, the police recovered her body from the outskirts of the city. Her autopsy revealed signs of torture and assault on her body.  There was a whole lot of hue and cry. Vows were made, condolences doled out to the poor parents and sweeping statements uttered, but to no gain. The culprit was not found. But her red sweater was found. In an alley behind the zoo where animals were locked up, a human being raped a little girl, a girl who called him bhaiya and a girl who innocently believed he was more human than the wild animals shut behind those walls. That is exactly where they found her red sweater.