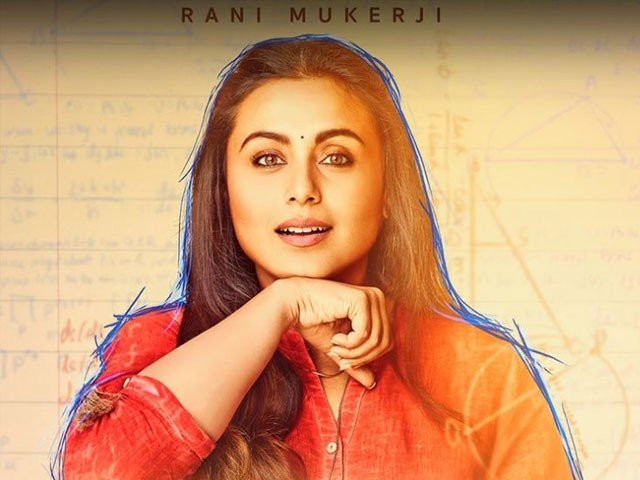 ---
Rani Mukerji's 'Hichki' is here to prove that "hiccups" can't stand in the way of a determined soul
The film looks like a powerful attempt to highlight not just Tourette's but the challenges faced by millions of...
---
Rani Mukerji is one of those few Bollywood actresses, like Vidya Balan, who have established a niche for themselves in the industry. If Mukerji is set to star in a film, there is no doubt in the audience's mind that it will have powerful performances, if nothing else. Now, after taking a hiatus of three years, she will be seen astounding us with her talent once again in the upcoming film Hichki.

Directed by Sidharth P Malhotra and produced by Maneesh Sharma, Hichki follows the life of Naina Mathur, a woman who suffers from Tourette's syndrome and aspires more than anything to become a teacher. Despite her continuous ticks which she has no control over, her aspiration to teach and overcome the disability she lives with forms the plot of the story. Administrators refuse to hire her, telling her she can never get a job at a school and pulling her down by saying,

"I have never seen a teacher with a speech defect."

Yet Naina is left unfazed, telling them,

"I was born to be a teacher."

When she finally does land a job at an elite school, Naina has high hopes from her dream job. However, after meeting her students, she realises that life has now given her another challenge in the form of a difficult group of children to teach. Not only must she bring discipline and knowledge to the lives of these rebellious and mischievous kids, she must also do so while trying to control her "hiccups".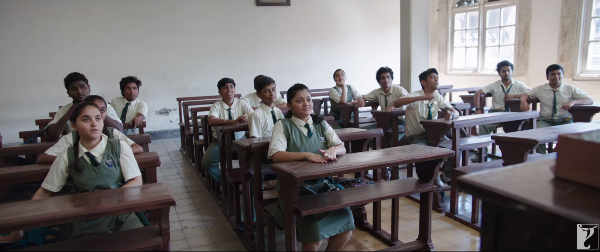 This is undoubtedly a challenging role, but if anyone can deliver such a challenge with credibility, it is Mukerji, whose last outing was the critical and commercial success Mardaani (2014). The actor has, over a career spanning decades, already established that she is a versatile actor. Her role in Hichki will hence only add a new dimension to her diverse performances thus far, adding yet another milestone to her illustrious career.




The movie, inspired from the American film Front of the Class (2008), looks like a powerful and emotional attempt to highlight not just Tourette's, but the lives of millions of people across the world that go on despite the challenges they have to face. After all, as the film aptly questions, what is life without a few hiccups?

Hichki is set to release on February 23, 2018, and by the looks of the film, it should have no issues rising to the top!

All Photos: Screenshots
Facebook Conversations
COMMENTS
Comments are moderated and generally will be posted if they are on-topic and not abusive.
For more information, please see our Comments FAQ